'Veep': Tony Hale Sometimes Stared at the Ceiling to Avoid Completely Ruining a Take
There's a reason that Veep resonates with fans as much today as it did during its premiere. The show's satirical look at Capitol Hill does not show its characters as heroes for the American way but raging narcissists without caring for the nation's well-being.
The show held no punches when it came to laughs, and sometimes it carried over to the set. In the case of Tony Hale, he had to cope on stage so that he wouldn't ruin every take with laughter. 
Who is Tony Hale?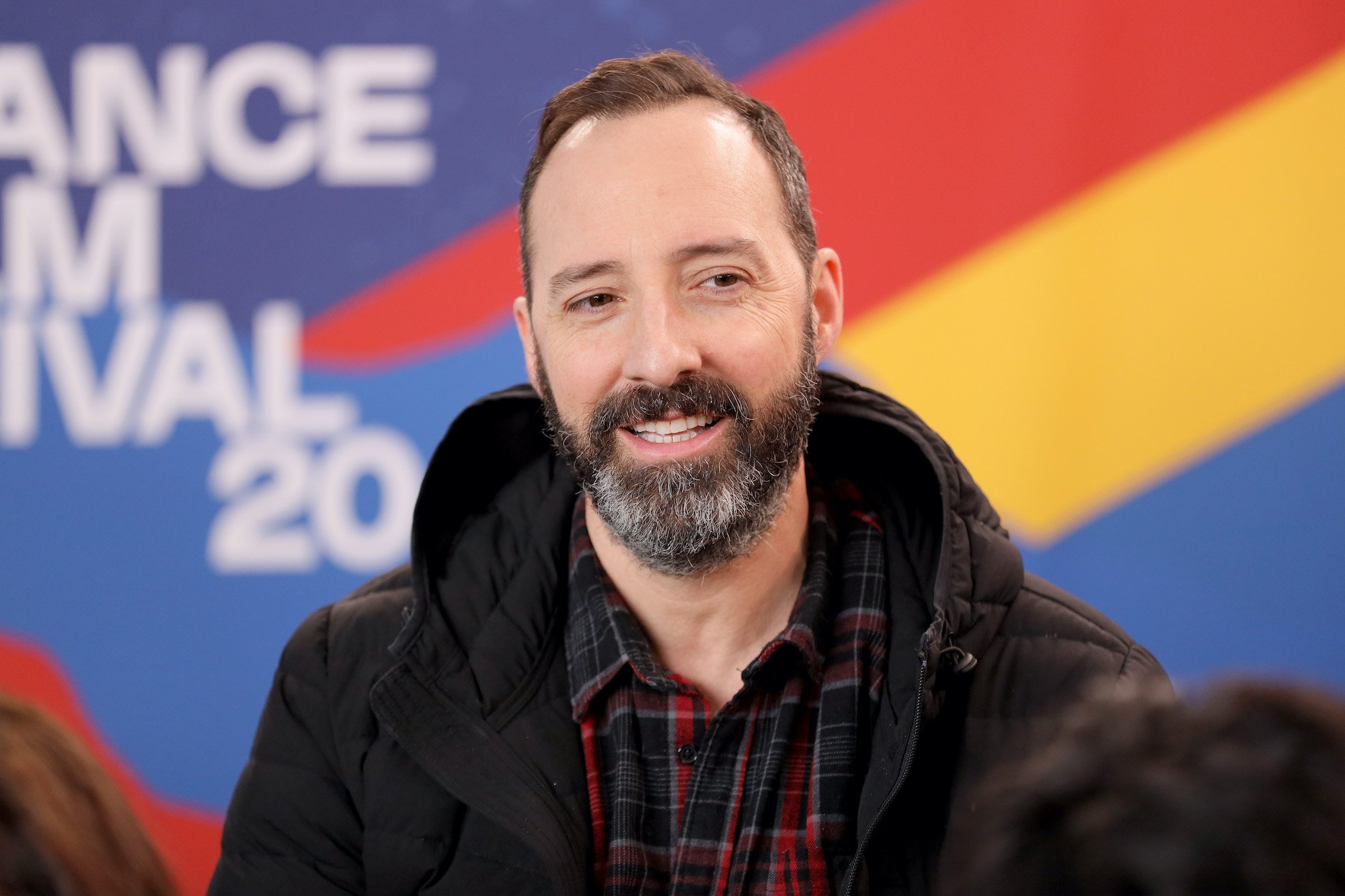 According to IMDB, Hale was a hard-working actor with minor roles on significant projects such as Dawson's Creek and The Sopranos when he joined the cast of Arrested Development. As Buster Bluth, Hale's awkward charm combined with his penchant for playing strange, childish oafs made him an overnight celebrity. 
Now, he's a staple of movies, television, and animated work, thanks to a long career as a voice actor. However, after Arrested Development initially went off the air, Hale spread his wings into a similar role that certified his place in television history. However, he almost did so at a cost.
Ruining 'Veep'
Hale was no stranger to ridiculous comedy as he headed into Veep. After all, he went there from the already successful Arrested Development, where he played a similarly strange character. However, once Hale realized how funny he was, it was hard to keep a straight face. As such, he found a way to laugh on camera without being noticed. Hale looked into a strange place to avoid eye contact, which may send him and others over the age.
"It's absolutely awful and completely unprofessional," Hale told Paste of his worst acting habit.
However, anyone who has seen the show can understand Hale's predicament. As Mental Floss notes, Veep's intrigue hinges on its main characters saying outlandish, rude, disgusting, and hilarious things meant to get a laugh. If the sign of a good comedy is its ability to make people laugh, how can people blame the actors when they get in on the fun?
Gary, particularly, bears the brunt of many verbal attacks. Unfortunately for him, they are often among the funniest lines in the show. Hale has the unforgiven task of being one of the comedic backbones as well as a punching bag. Hale's habit of looking away may save the show.
Anyone who has watched Saturday Night Live has likely seen the cast break character. When they do, it's often met with uproarious applause. Classic comedy cannot afford this luxury, and breaking character usually means they have to shoot another take. Hale's insights help show the craftsmanship behind his work and allow him to break character while still staying in his head.
There's a reason that Veep resonates with so many fans. It features a group of despicable characters who you cannot help but laugh at, with, and for. Like the audience, Hale had a hard time keeping it together, and it might be why he's still in high demand after two hit series in Veep and Arrested Development.
What will Hale do next?
Veep and Arrested Development are both off the air, but Hale shows no signs of slowing down. After voicing the beloved Forky in Toy Story 4, Hale reprised the role on Disney Plus. With voice work on Harley Quinn, several other voice roles coming up, and an upcoming spot on The Mysterious Benedict Society, Hale is one of the hardest-working names in show business. 
Showing up in a comedy show may seem like fun and games. However, it can also be a chore. After all, if something is amusing, those around will likely laugh. When that is not an option, Hale's story shows the lengths that actors go to ease off on their natural emotions and stay in character despite the hilarity going on around them. 
RELATED: 'Veep' Series Finale Aired 1 Year Ago: How Would Selina Meyer Deal With Coronavirus?