'Venom 2': 'Morbius' Jared Leto Revealed "I Can't Wait to Sink My Teeth Into It"
Excitement runs high for the release of Venom: Let There be Carnage. Even DC stars have come out to express their support. Morbius' Jared Leto, and the Joker himself, posted during Venom Day ahead of the sequel's release. Celebrating Venom 2, Andy Serkis saw the Jared Leto tweet, and then the director excitedly approved.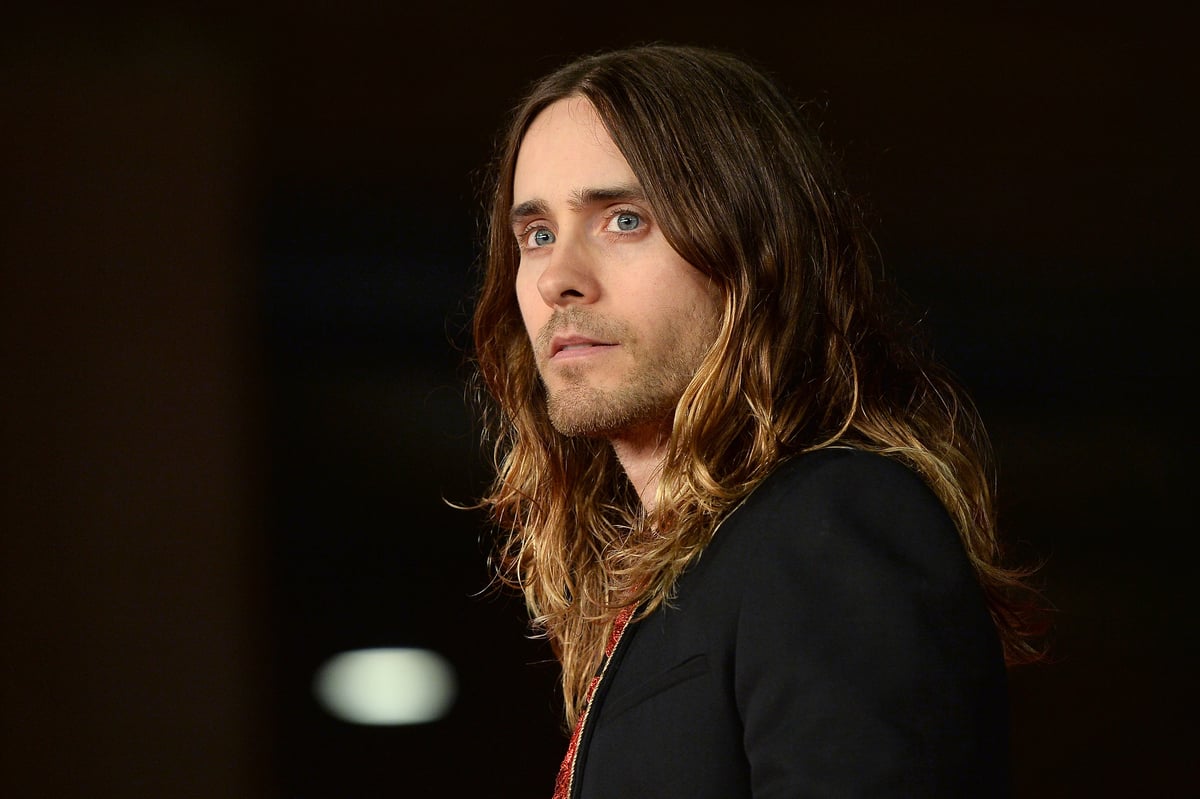 'Venom 2,' Andy Serkis, and Jared Leto among the Venom Day celebrations
On Monday, Sept. 27, Sony celebrated Venom Day to hype up the release of Venom: Let There be Carnage.
Unveiling clips of Woody Harrelson as Cletus Kasady transforming into Carnage, the day had plenty to offer. Sony then revealed a special Venom Vs. Carnage Snapchat filter for users to don their symbiotes.
Then, it all topped off with a special fan screening and the first audience reactions to the Venom movie flooding the internet.
While several fans did not expect some events (who expected an online roasting session from Venom?), even fewer fans anticipated interaction between Andy Serkis and Jared Leto.
Andy Serkis can't wait for Jared Leto to "sink his teeth" into 'Venom 2'
Sony posted interview clips with the director of Venom 2, Andy Serkis. He stayed active online for the symbiote celebrations.
Sony posted the clip of Celtus Kasady's monstrous transformation into Carnage, and the celebrations got underway. Then, bright and early, Leto sent out a tweet of his own.
"Can't wait to sink my teeth into it…" Leto said.
For fans following Sony's ever-growing universe, this play on words seems like a hint.
The unusual Spider-Man villain, Morbius, was selected for his solo film, with Leto cast in the lead role. The Morbius movie follows Dr. Michael Morbius as his quest to cure his disease turns him into a sort of vampire.
When Andy Serkis saw Jared Leto's tweet about Venom, he wasted no time in retweeting it excitedly.
Rumors of a Venom cameo in Morbius
As Sony builds out its universe of Spider-Man characters, fans pay attention to actor and director interactions.
While Leto helms the Morbius movie, Serkis directs Venom 2. With rumors swimming around every Spider-Man property, excitement builds for every fan.
Building up Venom, Morbius, and even Kraven the Hunter, Sony is perfectly poised for a Sinister Six team-up.
However, that requires some cooperation on Marvel's part.
Fans desperately want to see Tom Holland's Spider-Man appear in Sony's Spider-Villains universe or vice versa. Venom tearing up the Marvel Cinematic Universe would undoubtedly fulfill several wishlist items for fans.
As Venom 2's Serkis and Morbius' Leto rub elbows on Twitter, audiences' hope for larger character crossovers grows stronger.
Venom: Let There Be Carnage hits theaters on Friday, Oct. 1, 2021, in the US.
RELATED: 'Venom 2′: Could Shriek, Naomie Harris' Villain, Bond With a Symbiote?