'Venom 2': Tom Hardy Teases the End of Spider-Man on Instagram, Quickly Deletes It
Venom 2 star Tom Hardy is teasing fans about Spider-Man's (Tom Holland) fate. The actor, who is reprising his role in Venom: Let There Be Carnage, just shared a photo of Venom eating Spider-Man on Twitter. Hardy quickly deleted the post, but some fans are convinced that he may have given away the sequel's big twist.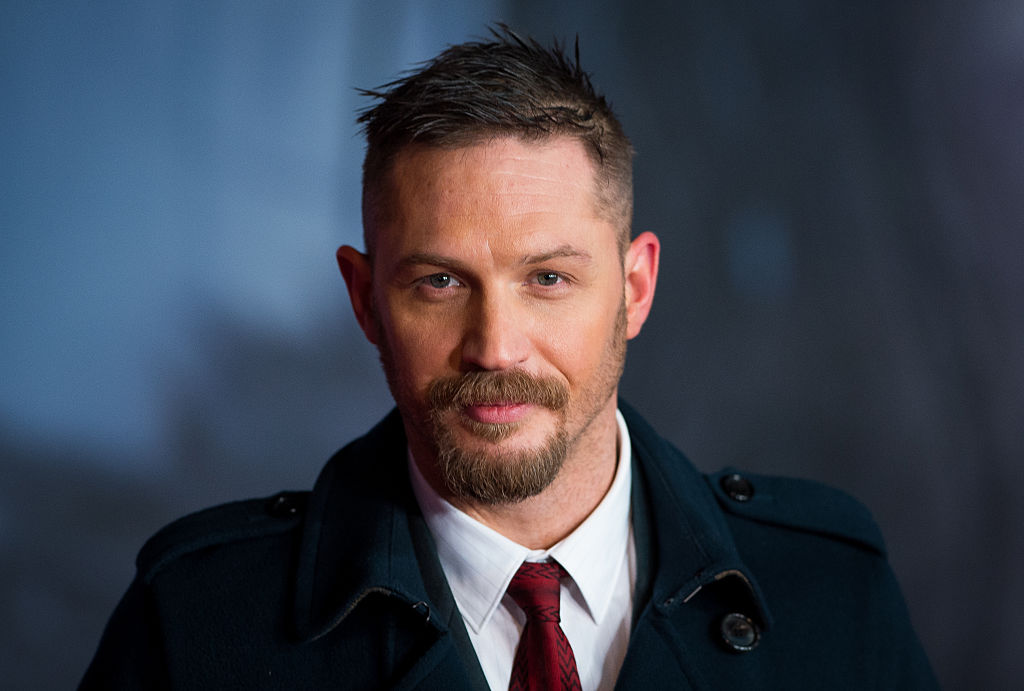 Hardy gets ready for 'Venom 2'
Filming for the highly anticipated Venom sequel wrapped up back in February. Andy Serkis directed the movie, while Hardy is starring alongside Woody Harrelson, who is playing Carnage.
Hardy has shared several teasers about the movie on social media, including a recent clip that revealed what was the project's first official title: Venom: Let There Be Carnage.
Unfortunately, Sony has since pushed back the premiere date for the movie in light of the coronavirus pandemic. The film was originally slated for a premiere in October of 2020 and is now due to hit theaters in June of 2021.
If the project does not suffer any further delays, it will be released a few weeks before Spider-Man 3, which could explain Hardy's recent post.
Tom Hardy teases Spider-Man's death
Taking to social media, Hardy recently shared a photo of Venom eating Spider-Man. Although the actor quickly deleted the post, fans snapped a screenshot of the image, which immediately went viral.
There has been plenty of talk about Holland popping up in Venom 2, a move that would put him directly at odds with Venom. Sony has not confirmed that Holland will appear in the movie, but Hardy's post could have been a subtle reference to Spider-Man 3.
With Venom 2 opening in theaters right before Holland's next solo outing, Hardy may have been alluding to the idea that his film will crush Marvel's movie at the box office.
According to CBR, Venom and Spider-Man: Homecoming enjoyed similar success in theaters, with each movie earning a little over $850 million. Spider-Man: Far From Home, of course, was a different story, raking in well over $1 billion in ticket sales.
Venom was not expected to do as well as it did in theaters, and the sequel has the potential of earning even more money for Sony. Whether it makes as much as Spider-Man 3 is anyone's guess, but it's clear that Hardy is ready to take out the competition.
Will Holland appear in Sony's Marvel Universe?
Holland has yet to confirm his involvement in Sony's Marvel Universe, which kicked off with Venom in 2018. Filmmakers originally claimed that Peter Parker would not enjoy a cameo alongside their version of Venom, but those plans may have changed in recent months.
In the trailer for Morbius, the second film in Sony's Marvel Universe, Michael Keaton is featured reprising his role as Vulture. Keaton's involvement is the first big connection between Venom: Let There Be Carnage and Marvel's Spider-Man franchise.
With Sony planning on releasing stand-alone films for Madame Webb and Kraven the Hunter, it seems like only a matter of time before we see Holland in action.
Are fans happy with 'Venom 2's' title?
Turning our attention back to Venom 2, some fans have expressed their displeasure at the title, Let There Be Carnage. Taking to Twitter, a few fans shared their thoughts on how the studio missed a huge opportunity and should have called the project, Maximum Carnage.
"Dear Sony, You have failed. You went with VENOM: LET THERE BE CARNAGE? I'm sorry, the correct answer was VENOM: MAXIMUM CARNAGE. Yours truly, Every Comic Book Fan [sic]," one fan wrote.
Other viewers noted that there are several titles better than Let There Be Carnage, including Absolute Carnage and Venom vs. Carnage.
Maximum Carnage, of course, is a reference to a highly popular story in the comics, but there may have been a good reason why filmmakers did not go with it. Sony does not have the rights to all of the characters that are featured in that story, including Captain America and Spider-Man.
That could change at some point down the road, which would open the door for Sony to use the title.
Venom: Let There Be Carnage will hit theaters in 2021.