'Venom' Actor Michelle Lee Is a 'Huge Fan' of Florence Pugh After Working on 'Black Widow'
'Venom' actor Michelle Lee co-starred with Florence Pugh in 'Black Widow,' and immediately became a 'huge fan' of the actor playing Natasha Romanov's sister.
In 2018's Venom, Michelle Lee played Corinne Wan, a Malaysian EMT who became the Riot Symbiote's first host. While Tom Hardy's Venom left her fate ambiguous, some rumors speculated she could return in Venom: Let There be Carnage. However, Lee appeared in another Marvel movie first, Black Widow, alongside Florence Pugh as Yelena. Michelle Lee admitted that she became a "huge fan" of Florence Pugh after starring with her in Black Widow.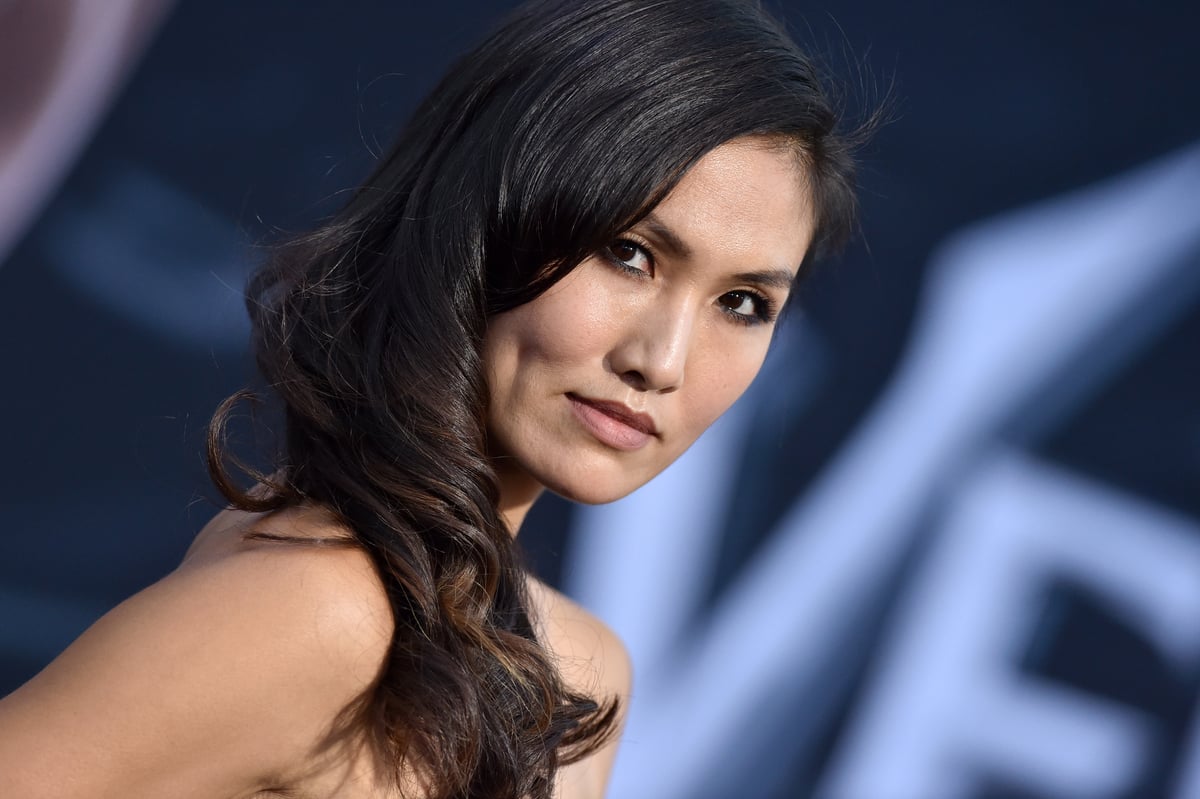 Who did 'Venom' actor Michelle Lee play in 'Black Widow'?
Lee played the Black Widow Oksana, one of the first to escape the Red Room and Dreykov's control. However, while she tried to run, Yelena and other Black Windows hunted her down.
Marvel seemingly did not directly base Black Widow Oksana on any existing comic character. However, the Russian Oksana Sytsevich may have inspired her character. In Marvel Comics, Oksana is not a Black Widow like Natasha Romanov, but she has ties to the criminal side of Marvel, namely the Spider-Man villains, like The Rhino.
Lee's character had the Red Dust used to break Dreykov's control on the Black Widows. She managed to free Pugh's Yelena, but not before receiving a fatal wound.
Like Corinne Wan in Venom, Michelle Lee as Black Widow Oksana played a character that helped set the entire movie into action. However, Black Widow gave her a co-star she immediately loved.
'Venom' actor Michelle Lee said Florence Pugh is 'lovely in every aspect'
Pugh's Yelena instantly worked her way into the hearts of every Marvel fan. Yelena's charming yet threatening demeanor gives her a unique personality. And it really shined in the Hawkeye during her 'girl's night' with Kate Bishop. 
"I love her," Lee told The Direct. "After this, I'm like, 'oh my God, huge fan!' Number one, she's a hard worker. She came in with her fights and was dirty and tumbling and getting bruised up and beat up, and really working out with everybody else, which was really lovely to see; she really wanted to do it."
The way Michelle Lee gushed about her Black Widow co-star almost felt like the hilarious deleted scene between Eddie Brock and his Symbiote in Venom: Let There Be Carnage. 
"And she's so talented," Lee continued. "We were talking about our backstory, me and her, as characters, because for me it wasn't written, so we just kind of chatted about it along with the director, Cate [Shortland]."
The 'Black Widow' actor praised Pugh's emotional performance and Marvel debut
Even though Lee did not appear in many scenes of Black Widow, she worked with Pugh to craft a deeper connection between Oksana and Yelena.
"She just has her emotions right there," Lee said about Pugh's performance. "She's so lovely in every respect … I think she just came in with a great attitude and killed her debut in the MCU."
Even though Michelle Lee seemingly died in Andy Serkis' Venom and Black Widow, she left a massive impact on Sony and Marvel Universes.
The mission she gave Pugh's Yelena carried over into Hawkeye, where she still tried to free Black Widow's under Dreykov's control. Yelena started on a new path after it led her to Kate Bishop (Hailee Steinfeld) and Clint Barton (Jeremy Renner) in Hawkeye.
And viewers are right there with Lee as "huge fans" of Florence Pugh.