'Venom: Let There Be Carnage' Releases Hilariously Romantic Deleted Scene Between Tom Hardy and the Alien Parasite He 'Loves'
Tom Hardy's Eddie Brock and Venom have a complicated relationship. They share the same body, run on the same food, and enemies of one become enemies for both of them. However, director Andy Serkis called Venom 2 a 'love story.' In a hilarious 'romantic' Venom: Let There Be Carnage deleted scene, the Venom symbiote taunts Eddie about loving him. They really were about two steps away from a superhero Hallmark movie.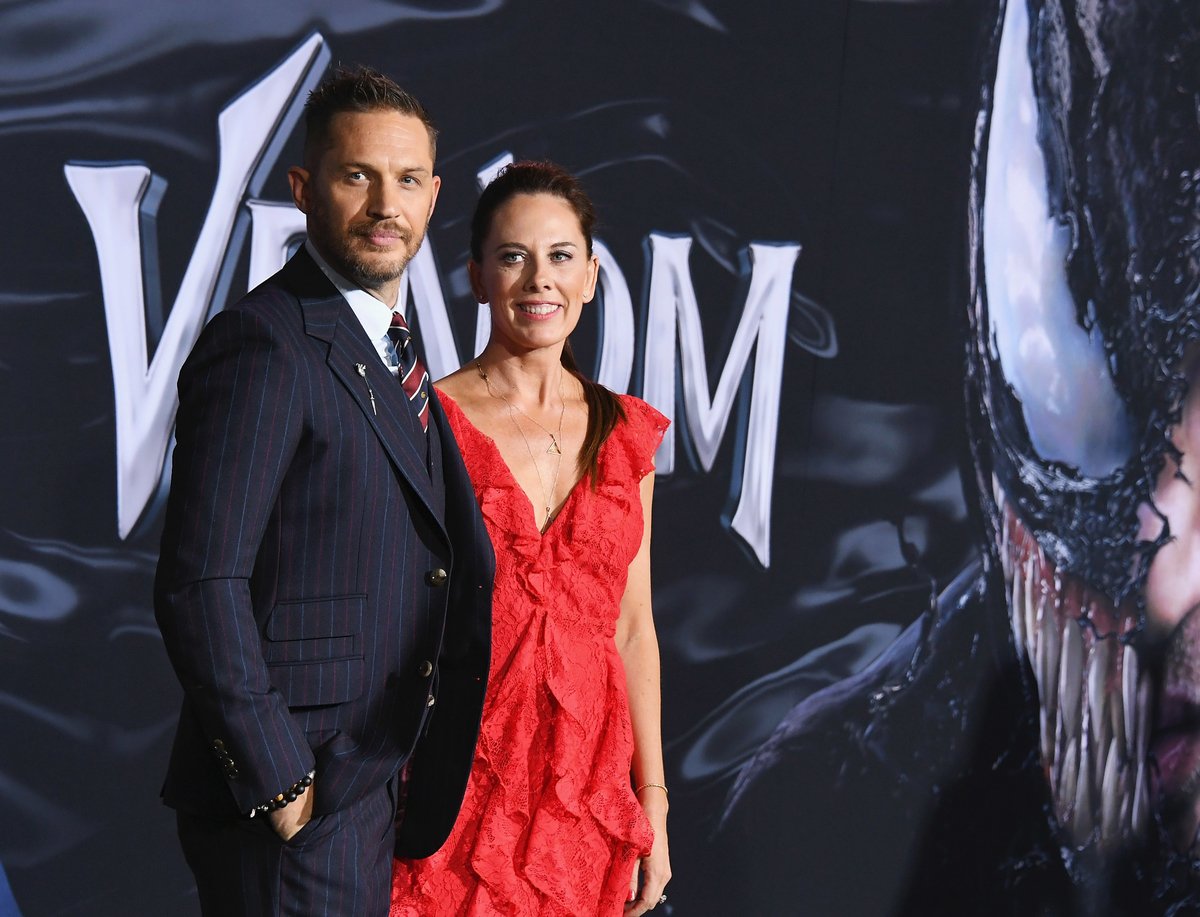 In the 'romantic' 'Venom 2' deleted scene, Eddie and Venom look off into the sunset
The deleted scene takes place after the police brand Eddie and Venom criminals after breaking out of prison to stop Cletus Kasady/Carnage (Woody Harrelson) and Frances Barrison/Shriek (Naomie Harris).
In the Venom 2 deleted scene, the two sit on a beach looking off into a beautiful sunset. The setting alone screams romance. Then, Hardy addresses Venom on the idea of love directly.
Eddie denies romantic affection for Venom, though he at least admits that he likes the alien parasite. The Venom symbiote does not buy it and then starts teasing Eddie, shouting "You love me!" over and over.
While the symbiote may or may not have done it to tease Eddie, he does have a history of intentionally getting on Eddie's nerves. However, Serkis thinks something more might lurk for the two.
Director Andy Serkis said 'Venom 2' was a love story
Outside of the Venom: Let There Be Carnage deleted scene, the director himself called the film a "love story" several times.
Serkis called the film a "love story" in press releases via Gizmodo. "But not the love story you might think. It's very much about the extraordinary relationship between symbiote and host."
The Lord of the Rings star made the distinction between what people might think when he says a 'love story.' 
"Any love affair has its pitfalls, its high points, and low points; Venom and Eddie's relationship absolutely causes problems and stress, and they have a near-hatred for each other," Serkis continued. "But they have to be with each other — they can't live without each other."
He makes a good point. After all, Venom lives as a symbiote; he works with Eddie to survive instead of a parasite, which feeds off a host. Andy Serkis says that the Venom: Let There Be Carnage deleted scene hints at this kind of love.
"That's companionship — love — the things that relationships are really about," he said.
The 'Venom: Let There Be Carnage' deleted scene hinted at more heroics, too
While the scene strikes a 'romantic' tone, Eddie Brock discusses more than his odd relationship with Venom. Then the symbiote asks where their next destination lies.
"I don't know, anywhere that needs a lethal protector, I supposed," Eddie said in the Venom: Let There Be Carnage deleted scene.
His choice in words calls back to one of Venom's solo runs called Venom: Lethal Protector. The series turned him from a Spider-Man villain into more of an antihero.
Venom reacts excitedly, wanting to fight bad guys and "eat heads." Of course, Venom gets a bit overexcited, suggesting they wear "a cape and a mask." Eddie disagrees, noting that Venom's monstrous appearance can serve well enough.