'Venom' Star Tom Hardy Recalls His Worst Kitchen Nightmare: 'My Face … Blew Up'
Tom Hardy is coming back to the big screen to play Eddie Brock again, and fans can't wait for the next installment in the Venom franchise. While the Symbiote's fate as far as fitting into the continuity of Spider-Man and the rest of the MCU is unclear, Eddie Brock and Venom still have plenty of stories to cover without involving the webslinger just yet that they could explore in Venom: Let There Be Carnage. Fans are particularly excited to get a closer look at how Venom and Eddie's partnership builds, which will demand some serious dramatic chops from Hardy. While the actor is commonly seen in tough-guy roles, his versatility really needs to shine this time to help foster a convincing and engaging relationship forming between Venom and Eddie.
'Venom: Let There Be Carnage'
2018's Venom was a beloved introduction to the character for many fans of Marvel movies, but it was still held back by the need to explain Venom's origin and nature to unfamiliar audiences. With that (more or less) out of the way, hopefully, fans can look forward to a much more in-depth adventure that gives a close explanation of both Venom and his host, Eddie Brock.
With Venom: Let There Be Carnage, Hardy decided to take a more active role in the filmmaking process. He actually penned the original story for both this and a third installment that he is hopeful will get the green light after this film. With a new perspective behind the writing, fans may see more focus on the characters themselves.
A Venom movie may be able to sell some tickets with some great CG animation and brutal tentacle murders, but Venom is about far more than just surface-level spectacle. Venom may have been just another Spider-Man villain in many stories, but he took on a life of his own on the pages of Marvel because of the authentic and very genuine relationship that Venom and Eddie Brock always shared. Through their relationship with each other, viewers can get more involved and invested in the motivations, struggles, and successes of the characters.
Tom Hardy: Not all tough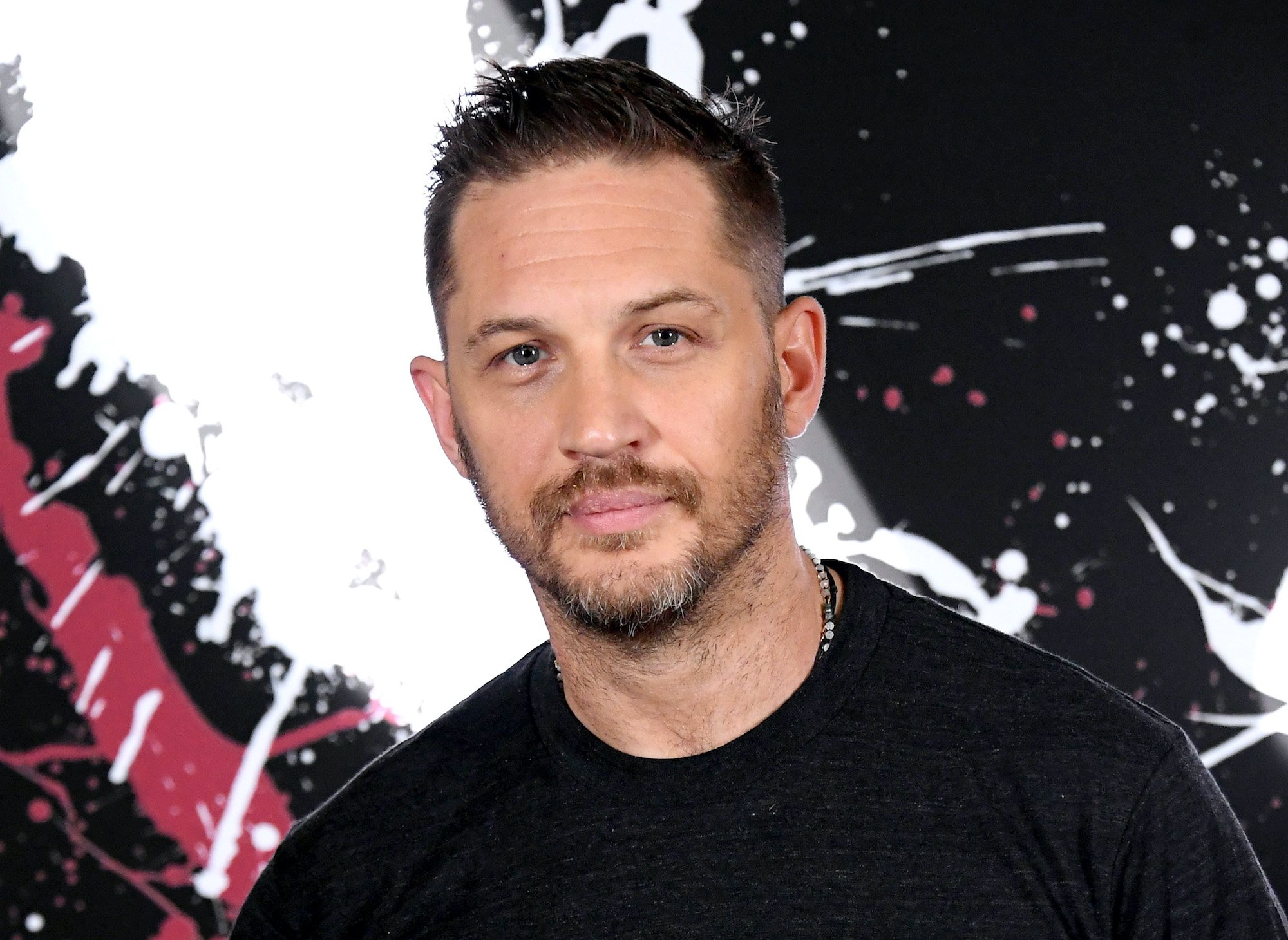 Venom stories will always be full of action and violence, which is an environment Tom Hardy probably feels right at home acting in. According to his IMDb page, the star has played a who's who of tough guys onscreen since his rise to stardom after 2010's Inception. There are certainly going to be punches thrown and collateral damage in Let There Be Carnage, but those can quickly lose their impact if we don't get any real character-driven story in between.
Since the key relationship in the film is really about Hardy's character and an ancient computer-generated shapeshifter living inside him, a lot of the responsibility of adding emotional weight to the relationship is on him. Hardy's still going to have to play the tough guy, but he needs to get in touch with his softer side too.
Despite the bristly exterior that Hardy puts forward in most films, he does in fact have a softer side somewhere deep down. In a 2014 interview with Esquire, he actually shared a story about one particular incident with his ex that really exposed his vulnerable side, so to speak.
The star explained that he asked his then-partner about some little sweet peppers that she was cooking with. She told him that they were scotch bonnets, one of the hottest chilies in the world. Hardy–ever the tough guy–thought he was much too hard for a tiny pepper to hurt him.
"I bit into one. And it was like a fucking Harrier jet took off in my mouth and just napalmed my throat, my eyes, my nose. My face fucking blew up," the star explained how the pepper cut through to the deepest core of his soul. He continued, describing how the emotional impact of the moment actually brought him to his knees, "Fucking Jesus Christ! How do I stop this? She said, 'You drink beer.' I've been sober for 10 years. I was like, 'Is there… any… other… way?' I was crawling on the floor."
Since then, Tom Hardy's mostly been pretty stiff upper lipped and tough as nails. In There Will Be Carnage, however, fans may need to see an Eddie Brock who can form a compelling emotional journey big enough for two main characters.
Either buddy cop or twisted love story
As one of the most beloved Marvel characters ever, even as an anti-hero, Venom didn't get there just by having cool powers and stealing Spider-Man's spotlight. Venom stories are more than just about a violent, man-eating symbiote and his human taxi.
Whether they build it more like a buddy cop friendship or a tragic love story, the story has to use the relationship of the two to build both Eddie Brock and Venom into compelling characters that fans will want to come back to in the future. Venom's story in the comics is about his growth from an alien monster into a compassionate almost-hero who defends, protects, and even loves. His relationship with and love for Eddie Brock is what puts him on that path towards growth, and what makes him different from all the other Symbiotes across the universe.
That relationship between the two will be critical to developing a lasting impression on fans and keeping Venom from being just another Sony property that won't quite get as big as the franchises over at the MCU. Hardy is an incredibly talented actor, and with him writing the story, fans will hopefully get a story that doesn't only deliver all the spectacular action that a Venom movie should, but also the character development and emotional depth that it needs to establish a lasting franchise.