'Venom': Where to Watch the 2018 Film Ahead of 'Let There Be Carnage'
Sony has officially announced that Sept. 27 is Venom Day, a celebration of Marvel Comics' Symbiote villain. With Venom: Let There Be Carnage just a few days away from release, there couldn't be a better time to catch up on the first film, 2018's Venom. Starring Tom Hardy, the movie sees journalist Eddie Brock transform into Venom when an alien symbiote takes over his body. Here's where you can watch Venom right now.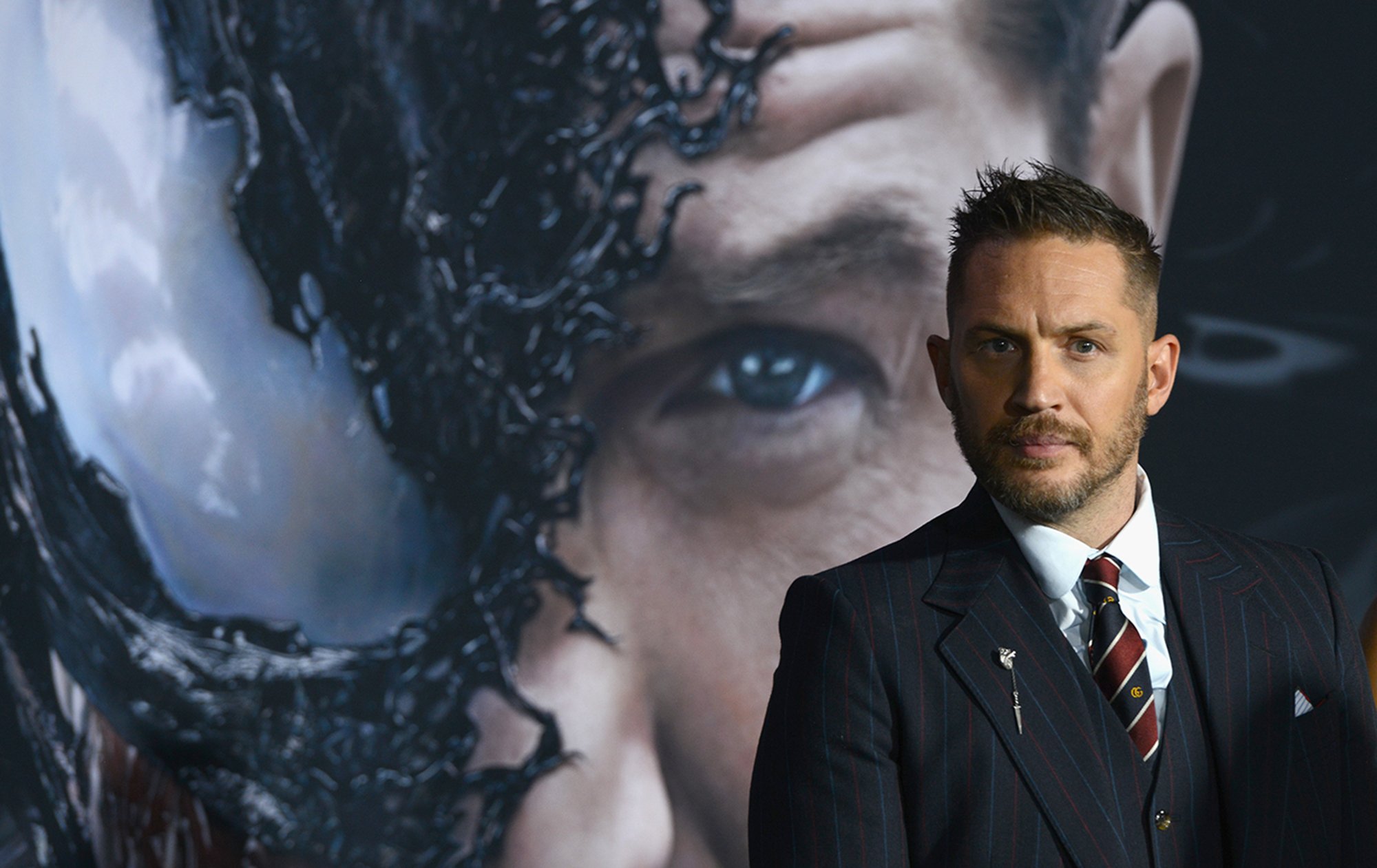 'Venom' is available to watch on Prime Video, YouTube, and more
Unfortunately, U.S. fans won't find Venom on any major streaming services like Netflix, Hulu, or HBO Max right now. However, the film did make its way to Netflix U.K. between August 2020 and February 2021, and it's also available now on Netflix Canada and Australia. With that said, it's possible Venom could join Netflix U.S. at some point in the future, but nothing is confirmed.
In the meantime, you can watch Venom via platforms like Amazon Prime, YouTube, Vudu, Google Play, Microsoft Store, and iTunes. However, the movie is only available to buy or rent, so it will cost you. Rent prices range from $3 to $4, while buy prices start at $14.
Will 'Venom' be on Disney+?
It will take a few months, but Venom (and Let There Be Carnage) should arrive on Disney+ in 2022, along with the Spider-Man films and other Marvel properties. Why? It's all thanks to a deal between Sony and Disney.
In 2019, the two companies reached an agreement that allowed Spider-Man and its connected comics movies to remain in the Marvel Cinematic Universe. Sony has owned the rights to several Marvel Comics entities for years, so those films could not be added to Disney's streaming service. However, X-Men, Spider-Man, and Deadpool movies can finally join Disney+'s extensive Marvel catalog under the deal. Sony's 2022 film Morbius, another Marvel property, is also slated to arrive on the streamer.
Per Variety, Chuck Saftler, head of business operations for ABC, Freeform, FX Networks and Acquisitions for Disney's Media and Entertainment Distribution, said in April 2021:
This landmark multi-year, platform-agnostic agreement guarantees the team at Disney Media and Entertainment Distribution a tremendous amount of flexibility and breadth of programming possibilities to leverage Sony's rich slate of award-winning action and family films across our direct-to-consumer services and linear channels. This is a win for fans, who will benefit from the ability to access the very best content from two of Hollywood's most prolific studios across a multitude of viewing platforms and experiences.
'Venom: Let There Be Carnage' arrives on Oct. 1
Venom: Let There Be Carnage arrives in theaters on Oct. 1, 2021. The sequel follows Eddie Brock/Venom as he interviews serial killer Cletus Kasady, played by Woody Harrelson. However, when Venom's symbiote spawn takes over Cletus' body, Cletus becomes Carnage and escapes prison, wreaking havoc.