'Very Cavallari': What Does Kristin Cavallari and Jay Cutler's Divorce Mean For the Show's Future?
Kristin Cavallari and Jay Cutler always seemed to have a fun-loving relationship. And fans were able to see even more of that when Cavallari's show, Very Cavallari, premiered back in 2018. But after 10 years of marriage, the two just announced their divorce — and they didn't totally shy away from their problems on the show. Now that they've officially called it quits, what does it mean for the show's future? Things are still up in the air.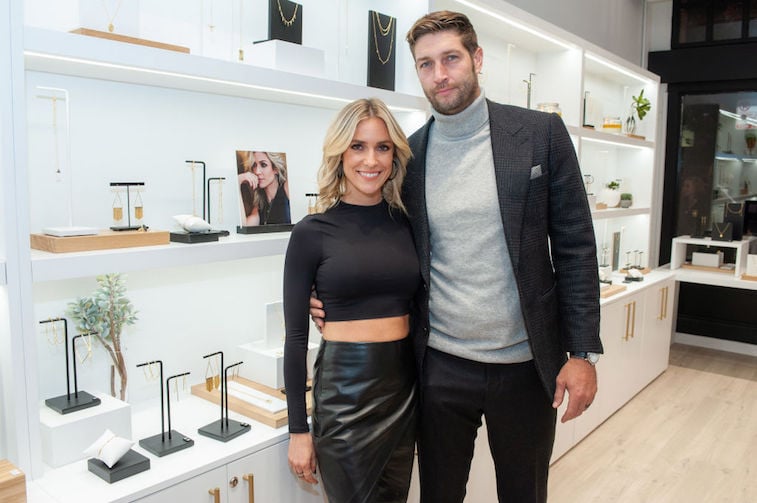 Kristin Cavallari and Jay Cutler were together for 10 years
Things with Cavallari and Cutler moved quickly. Though Cavallari initially turned Cutler down when he wanted to take her out in 2009, she later met him at a Chicago Bears game in 2010, and the two clicked instantly. By 2011, they were engaged — after only eight months of dating.
Things weren't totally conventional, though — Cavallari and Cutler called off the engagement in 2011 only to get back together a few months later. And about two months after that, they announced they were expecting their first child. The couple went on to have two more kids within three years. And as Cutler's football career was ending, Cavallari's jewelry line was just getting started.   
The two had some issues on the show
There were a lot of changes in the couple's relationship after 2017. Things slowed down for Cutler while they simultaneously ramped up for Cavallari. The launch of Uncommon James meant that Cavallari was balancing a business, a husband, and being a mother, which certainly added some strain to the relationship. Plus, murky cheating accusations between Cutler and Cavallari's longtime best friend, Kelly Henderson, only complicated things. And everything was filmed, which usually doesn't help, either.
There were a few times during Very Cavallari when Cutler and Cavallari butted heads. At one point during the first season, she confronted him about not being supportive enough of her new business venture. And at another point during season 2, Cutler accused Cavallari (in front of her friends) of spending too much money, which started an argument. Cavallari also once said on the show that her relationship with Cutler has "ups and downs."
Season 4 hasn't officially been announced yet — and now, the two are divorcing
Season 3 came to a close in mid-March, and everything between Cutler and Cavallari seemed to be in a good place, but another season has not officially been announced. The show has received consistently high ratings, so it wouldn't surprise us if season 4 is in the works. However, on April 26, Cavallari and Cutler announced their divorce. "With great sadness, after 10 years together we have come to a loving conclusion to get a divorce," Cavallari wrote alongside a photo of her and Cutler on Instagram.
Though the show focuses on Cavallari's life, Cutler has become a big part of the ratings. He was the show's unofficial fan favorite and often provided the dry humor that so many fans loved. It makes sense that Cavallari would move forward on the show without him, but the two did request "privacy" while they figure everything out after their split — which might mean Cavallari won't want to film.
Season 4 is up in the air, and Cavallari might not want to put everything about the divorce on camera. It's possible that the show could take a hiatus while she and Cutler figure things out, then come back at a later time when the dust has settled. Nothing is certain right now, and it all depends how much privacy Cavallari wants while going through something so difficult.