'Very Cavallari': Why Kristin Cavallari Continued Her Vacation in the Bahamas Amid COVID-19 Pandemic
Kristin Cavallari was in the Bahamas when the travel restrictions due to COVID-19 became more serious. Instead of coming back to the US, she stayed in The Bahamas.
A lot of celebrities have been getting slammed for their responses or lack thereof to the coronavirus (COVID-19) pandemic. As leaders around the world have been stressing the importance of social distancing and limiting non-essential travel, some people have found it hard to stick to the rules. Kristin Cavallari of Laguna Beach, The Hills, and Very Cavallari was in The Bahamas as the travel restrictions surrounding COVID-19 started getting more strict. Instead of turning right back and coming home to America, she decided to continue her vacation.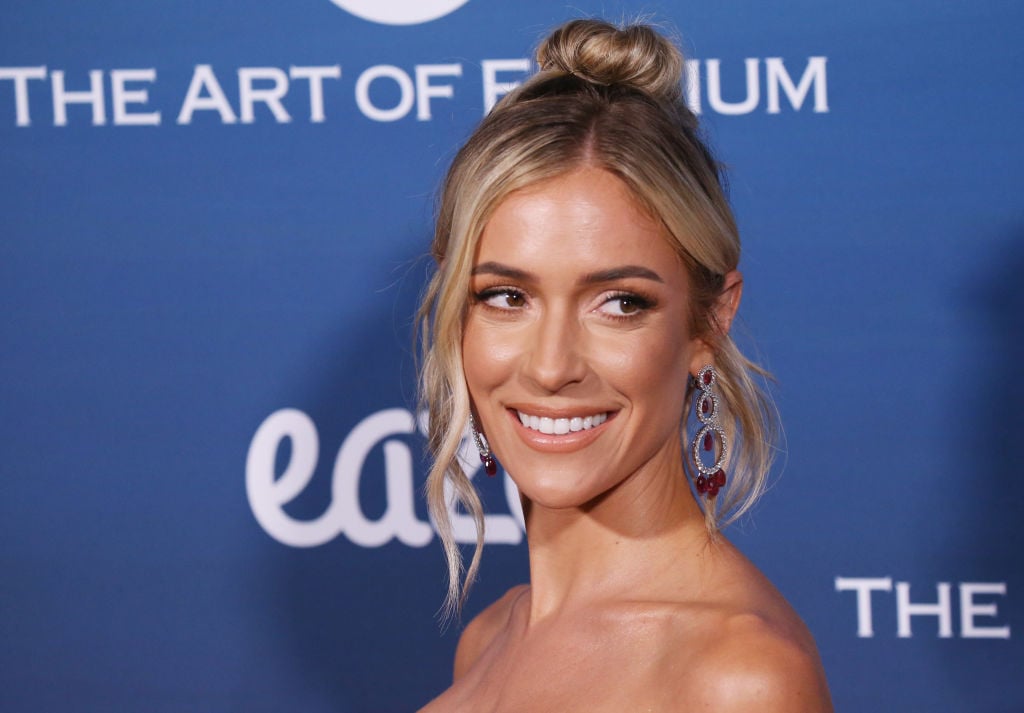 Fans call Kristin out
Cavallari, naturally, posted pictures from her vacation, to which fans were not too pleased.
"Nice to be on vacation right now," one person commented on her Instagram.
"You're relentless with this crap. Jeez," another person said.
One fan was worried about the health of Cavallari's husband, Jay Cutler.
"Is Jay worried about the coronavirus being type 1 diabetic?" the fan wrote.
"Most likely no because they're so tone deaf to everything happening that they probably don't even know the coronavirus is a thing," another person responded.
"Super annoying," one commenter wrote. "We are going through a major health crisis. Is this really the right thing to be posting?"
Why did Kristin Cavallari continue her vacation?
Apparently, Cavallari is ignoring all of her haters because she had a good reason to stay in The Bahamas.
"Kristin doesn't care what anyone is saying about her being in The Bahamas," a source told HollywoodLife. "She's returning to the states early next week with her friends and family. She got stuck down there and at the time, felt it was safer and better to quarantine where they were then to leave."
"She didn't plan this and as things started unfolding so quickly they didn't know what was best so they stayed," the source continued. "She was there for work. She's taking this very seriously."
But because people were asking questions, Cavallari's co-star, Justin Anderson, took to Instagram to tell everyone that they were not in The Bahamas by choice.
"Being stuck on an empty island and forced to quarantine could be worse," he captioned a photo of him and Cavallari on the beach. "Thankful for my wolf pack during these scary times. This is where we are, this is us staying positive. We couldn't be social here if we tried ✌🏼 I am afraid of what we will go home to when they let us back into the states. Hope you're all staying safe where ever you happen to be."
Days later, he let fans know that he and Cavallari did follow the quarantining guidelines.
"I meannnn let's get real for a second- spending FOURTEEN days not spending time with anyone else is nuts, but we've done it," he captioned another photo in The Bahamas. "AND I still love each of them. That's pretty solid 💪🏽🏝♥️ the family that quarantines together, stays together… 🤞🏼 stay tuned ya filthy animals! "
As of Mar. 30, the crew was still in The Bahamas. Anderson took to Instagram, saying that he was still distancing and was missing his bed and normal parts of his life back in America. It is unclear when Cavallari will be allowed to come back to the states.