'Verzuz': Ashanti Says She 'Had No Idea' if Keyshia Cole Was Going to Come Out
After being postponed twice, the Verzuz event celebrating Ashanti and Keyshia Cole's music finally went down on Jan. 21. According to the statistics, more than 8 million people tuned in to watch the two ladies on Instagram, Apple, and other platforms.
As most viewers are aware, Cole was late to the party and wasted little time jumping into her set for the night. However, many had questions about her appearance and at one point, even Ashanti was unsure.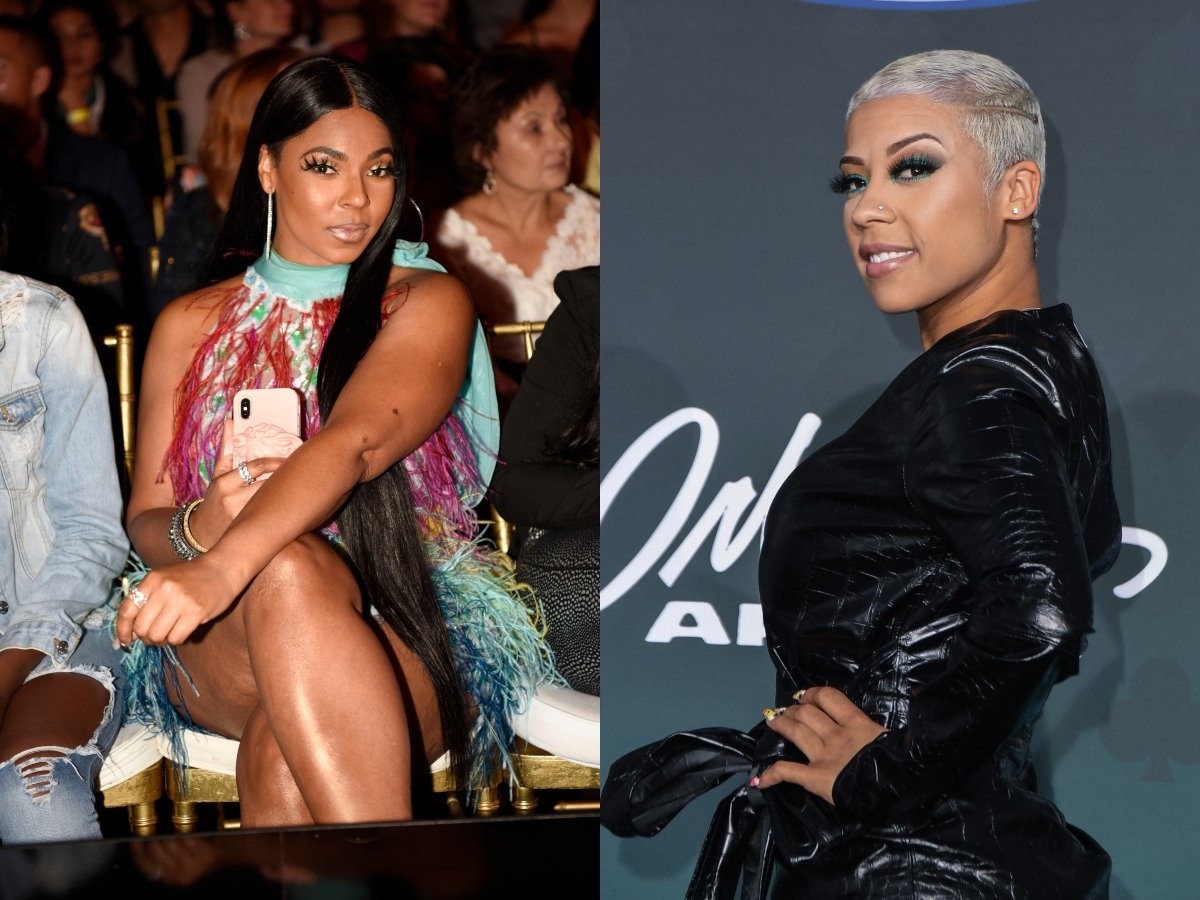 Ashanti and Keyshia Cole 'Verzuz' drew some complaints
As fans waited for Ashanti and Keyshia Cole to appear on the Verzuz screen, jokes and complaints started to roll in about their tardiness. Someone shared a photo of the Bernie Sanders meme on the Verzuz set, eliciting laughter from the online crowd who only had empty seats to look at.
Some wondered whether the event would be canceled at the last minute. Others took to Instagram to write comments such as "We've been waiting since last year bruh." Even Swizz Beatz chimed in on the Verzuz Instagram comments to say the lateness was disrespectful.
Ashanti finally came out entertained everyone on her own for a bit, but she acknowledged she was happy to do so until her sister (Cole) arrived on the scene. Once Cole showed up minutes before 9:30, the hits battle commenced, and fans were reminded why they loved these ladies' music.
RELATED: Ashanti Has Recovered From COVID-19 and Is Ready For Her 'Verzuz' Battle With Keyshia Cole
Related post url: 
Ashanti speaks on Keyshia Cole's late arrival
Though Cole did not apologize when she entered Verzuz, she later went on Instagram Live to say sorry for not staying her seat during the entire event. There were moments she kept walking off the set. She added they were experiencing technical difficulties on her side and that contributed to her being late.
Ashanti recently appeared on Fox Soul's The Mix and spoke about the Verzuz experience. When asked what she was thinking when things were running behind, she shared that she was unsure about Cole's whereabouts.
"Listen, I had no idea if she was gonna come out, if she wasn't. I had been there for like an hour," Ashanti explained. She said she and her crew were in the green room and she didn't realize how much time passed. Ashanti figured the sound team would let her know when it was showtime.
She then received a phone call letting her know it'd been an hour since the 8 p.m. start time. Realizing the size of the audience and the track record for their Verzuz celebration, Ashanti decided to go on. "We just going to wing it. I told my DJ, 'Let's do something. I'ma be the host for the night,'" said Ashanti.
She said she went into "lights, camera, action" mode to get things started.
Swizz Beatz said no do-overs
During a recap of the Keyshia Cole-Ashanti Verzuz, Swizz Beatz and Timbaland praised both singers' talents, but said some elements of the meet-up need to be rectified. Swizz Beatz addressed the delayed start and mentioned how professionalism is important for the Verzuz stage.
He realized many viewers were unhappy about the tardy behavior and how the women rushed through some songs. Some fans requested a rematch, but Swizz Beatz was clear that artists have one shot and there will not be a do-over for this one. He and Timbaland also urged the audience to stay tuned for the next big announcement.