Verzuz Switches Up: Gucci Mane Trolls Jeezy Over Their Upcoming Battle, Fans React
Verzuz made it official. Jeezy and Gucci Mane are facing off in what could be a legendary match for a few reasons.
After waiting with bated breath for Timbaland or Swizz Beatz to confirm the trap music event, Timbo finally signed off. That means the T.I. versus Jeezy is not happening on Nov. 19, and Gucci Mane is all too ready with his trolling.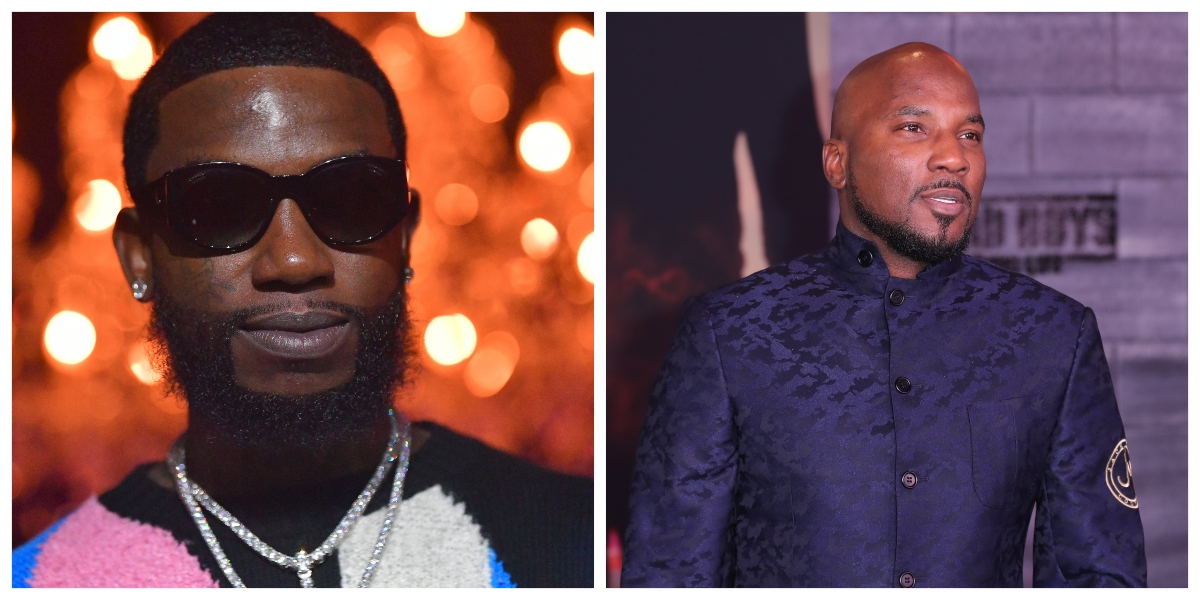 Gucci Mane trolls with Verzuz Jeezy announcement
Fans weren't sure what to think at first when Gucci Mane posted a Verzuz flyer on his Instagram account to announce his and Jeezy's battle. He captioned it with "Tell buddy Get ready Thursday Nov 19 @verzuztv Trap God vs Snowcone," and obvious poison dart thrown at Jeezy's nickname, Snowman. Was he just trolling?
Yes and no. After initially declining a Verzuz request from Jeezy via Swizz Beatz, and after saying he'd only do one if paid $1,000,000, Gucci Mane is in. Timbaland verified it on social media, and the event will be live-streamed from Atlanta on Nov. 19 at 8 p.m. EST.
Fans on social media are eating this up.
RELATED: Jeezy Reveals Gucci Mane's Response to His Verzuz Request
Both rappers have legit past beef
At times, hip-hop feuds stay on wax, and other times, bloodshed really happens. Such was the case between Gucci and Jeezy. Before things turned cold between the rappers, they collaborated on a record called "Icy," which was released in 2005.
Shortly after, the two started making diss records toward one another, supposedly over who could put the song on their album. It wound up on Gucci's project, and allegedly, Jeezy aimed a record at him that served as a bounty for his chain. But in May 2005, Gucci Mane caught a murder charge for killing one of Jeezy's associates, Pookie Loc.
According to MTV News, Gucci was visiting a woman when four men broke into her apartment and assaulted them. Shots were fired and one of the assailants was fatally hit, with his body found near a middle school. The victim was Henry Clark, aka Pookie Loc.
Gucci Mane turned himself in and was charged with murder, but maintained he shot the man in self-defense. The charges were dropped, but some suspected Pookie Loc attempted to rob Gucci Mane at Jeezy's behest. Jeezy maintains he never sent his friend on a mission.
Not many expected that these two rappers would see each other in a Verzuz, and the bad blood may still be bad.
Fans can't wait for the Gucci Mane and Jeezy Verzuz
One of the biggest questions from fans is whether these two will be in the same room. Others want to know if the Gucci Mane/Jeezy beef is over, and some are just wondering what happened to T.I. It looks like he's sitting this one out.
On Instagram, rappers such as Slim Thug and Young Dolph are celebrating the match-up. One concerned fan joked, "I hope it's via FaceTime 😂 we lost enough people this month." Another shocked person commented, "Wait hold on what?! Yo who ever made this happen is the 🐐! This has to be one of the best things to ever happen for the culture."
And of course, there was this question: "I wonder who gonna do so icy."
Tune in for Verzuz with Jeezy and Gucci Mane on Nov. 19 to find out if this is a celebration or a battle of all battles. The dialogue alone should be worth the watch.