This Is Why Vicki Gunvalson Might Have Ruined Her Chances of Returning to 'RHOC' Full-Time
Vicki Gunvalson was demoted to "Friend of the Housewives" for season 14 of The Real Housewives of Orange County. The OG of the OC has still been, very much, present on the reality series, but in a lesser capacity than a full-fledged housewife. Although the star wished to return full-time, she might have just ruined her chances of receiving an orange next season.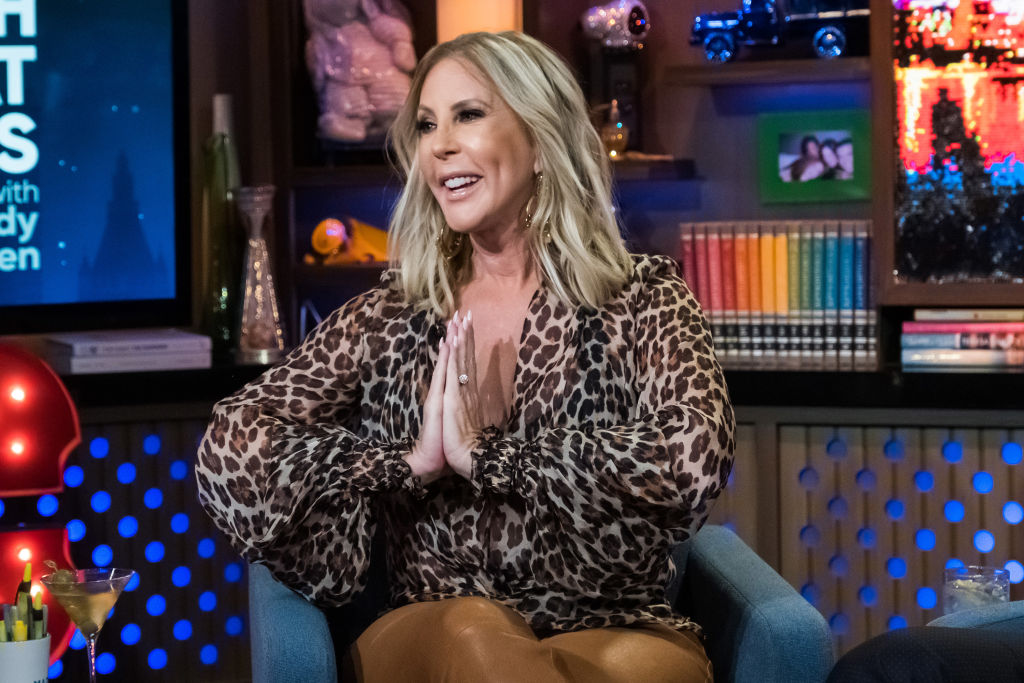 It was reported that Gunvalson sued producers at Bravo, NBC Universal and her co-star Kelly Dodd. The reason for the legal action was to try to stop editors from airing disparaging remarks Dodd made against the veteran during the filming of the show.
"You prey on older people," "you are a con-woman," and "you engaged in fraud," were some of the remarks that Dodd tells Gunvalson, according to TMZ.
The publication says that the lawsuit was filed under the name of Jane Roe, which turns out was Gunvalson. What the reality star wanted was for producers to edit those phrases out of the episode.
What happens next for Vicki Gunvalson?
Gunvalson might have seen the RHOC season finale ahead of the reunion that is supposed to film next week. TMZ also reported that Gunvalson's lawyers "filed to dismiss the lawsuit against NBCUniversal and Bravo." That will leave the networks free, but Dodd's suit will be ongoing.
The reason that Gunvalson might have ruined her chances of returning as a full-time housewife, and possibly even attending the reunion show, is because of the lawsuit. Producers are known to frown upon housewives suing each other as they fear they will censor themselves in front of the cameras.
The last time a housewife sued another housewife was when Adrienne Maloof took legal action against Brandi Glanville. The former didn't end up attending the reunion show and did not appear the following season.
Kelly Dodd and Vicki Gunvalson feud
Dodd and Gunvalson have been feuding since last year when the latter suggested the former had a cocaine addiction. Ever since that allegation occurred the two have been at odds.
Ahead of the premiere of season 14, Dodd gave an interview to Us Weekly where she revealed she was "jumping for joy" of the fact that Gunvalson was demoted.
"I think that she uses everybody as a storyline. She doesn't really have anything in her life. You know, her kids are gone, her grandkids are gone," Dodd told the outlet. "All good things come to an end. And I think, you know, everyone was kind of sick of their story, money, Tamra and Vicki. So you know, I think it's kind of time for them to go bye-bye. I feel like, out with the old, in with the fresh. It's stale, it's getting stale."
After those remarks, Gunvalson took to Instagram to denounce her former friend's suggestion that she was "stale."
"I used to feel sorry for her, now I don't. She is an angry, volatile person," Gunvalson wrote. "Regarding her stating we are stale and don't have storylines… listen up girl! Our lives are always evolving and changing. We don't have 'storylines.' It's a 'reality show'…our reality. Not fake stories like you."
Although both women had a breakthrough during season 14 of RHOC, it didn't last long. Fans of the show have been seeing both housewives feuding on social media, spoiling that the two remained friends after their on-air makeup. The Real Housewives of Orange County continues to air every Tuesday at 9 p.m. ET on Bravo.