Victoria Beckham Beauty: The Best and Worst From the Former Spice Girl's Makeup Line
Ever since Victoria Beckham broke away from the Spice Girls and created a name for herself, she's been known as a fashion maverick and beauty icon. So, it's no surprise that this year, she decided to create a cruelty-free makeup line. With ombre palettes, satin liners, and crystal-infused eyeshadow pots, Beckham's line, titled simply, Victoria Beckham Beauty, is wowing the makeup world.
Victoria Beckham worked with Estee Lauder in the past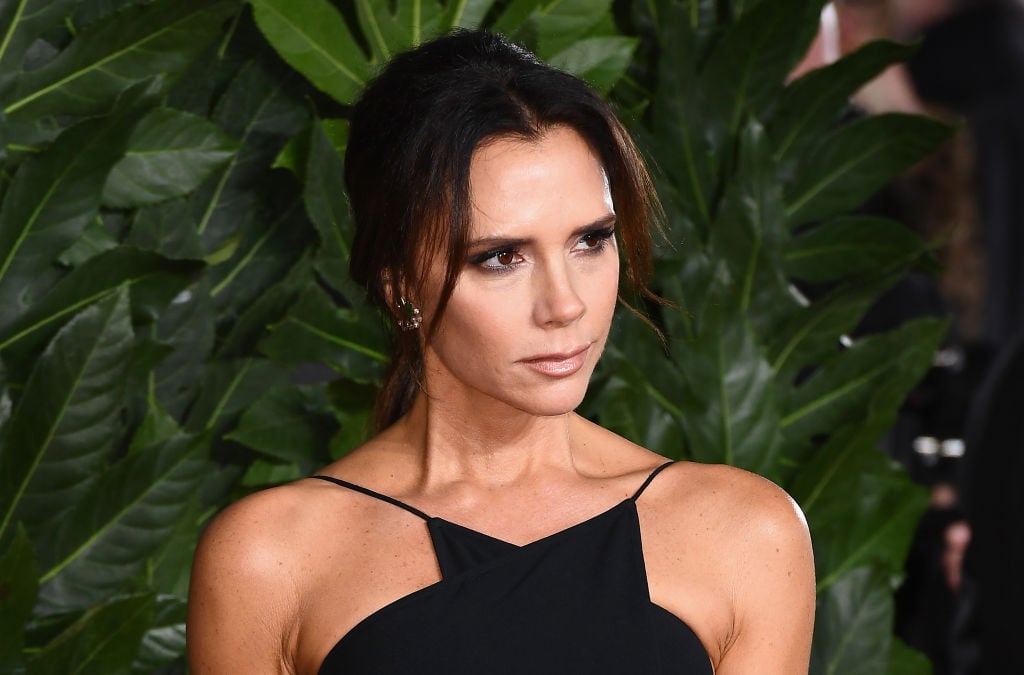 Victoria Beckham Beauty isn't Beckham's first foray into the makeup scene. In 2016, she collaborated with Estee Lauder to create a line of beauty products for "real women."
According to the Independent, to promote the line, Beckham wrote on her Instagram: "I want to make women feel empowered, to feel sexy and confident. This makeup does that. I love to make women feel like the best version of themselves."
Reviews at the time mostly agreed that Beckham succeeded in creating desirable makeup products with Estee Lauder. Now that she's working on a line of her own, makeup gurus expect nothing less.
Victoria Beckham Beauty is a success
Beckham launched Victoria Beckham Beauty with her co-founder, Sarah Creal in September. The products are environmentally friendly with 100 percent post-consumer waste outer packaging and biodegradable foam for shipping.
But Beckham doesn't let practicality get in the way of beauty. The products are packaged in a sleek, old-school glam design, which several reviewers called "luxurious."
According to Louise Whitbread for Bustle, the colors would look gorgeous on any skin tone, were easy to apply, and beautifully packaged. The only drawback Whitbread found was the expensive price of priority shipping. But if you're willing to wait 7-10 days to receive your products, then everything's golden.
Included in the new line is a lip collection which Beckham is especially proud of. With a wide range of tones to choose from, it's easy to create the perfect lip with these products.
"Anyone who knows me knows I'm obsessed with both lip liner and shades of nude," Beckham told Glamour, "so it was only natural that for my second collection I'd introduce the two lip essentials that I use to create my perfect nude lip look every day."
Victoria Beckham now has skincare products
Last month, Beckham added to her beauty line with a new skincare product. She teamed with famed stem-cell and biomedical scientist Augustinus Bader to create a Cell Rejuvenating Priming Moisturizer. Bader was the natural choice for Beckham to work with, considering that he's well known by models and celebrities as an expert in cutting-edge skin-care.
"I have been working on this for a long long time and it has been a dream to develop, with Augustinus, a priming moisturizer that works to improve the health of my skin and gives that fresh, natural glow that I love," Beckham wrote on Instagram.
Victoria Beckham Beauty's Cell Rejuvenating Priming Moisturizer uses micro-pearls, Bader's patented technology, which is said to give skin an ultra-glowy, lit-from-within look while also being good for your skin. This is combined with other luxurious ingredients, like avocado oil and peptides to create a solution that is equal parts illuminator and hydrator, and also prepares the skin for makeup application. 
So far, the priming moisturizer has received positive reviews and seems to be just as big of a hit as the rest of Beckham's line. If anyone is going to knock the makeup and beauty world on its head, it should be Beckham.
The woman looks like a piece of artwork every time she leaves the house. Of course, women everywhere would want to look like her. It's no surprise that her beauty line is a massive success.