Victoria Beckham Made a Genius Investment That Helped Make Her Super Rich
Victoria Beckham made sure her Posh Spice legacy pays off forever, even when she's not actively participating in the band.
Victoria Beckham rose to fame in the 1990s as a part of the Spice Girls. The group became an international phenomenon with numerous hit songs like "Wannabe," "2 Become 1," and "Who Do You Think You Are?" The Spice Girls also toured all over the world before their disbandment in 2001.
Since then, Beckham has moved on from working as a pop star to becoming a businesswoman. Nowadays, Beckham makes money from a variety of sources, but there is one particular investment she has that has been one of her most lucrative yet.
Victoria Beckham has a stake in the Spice Girls brand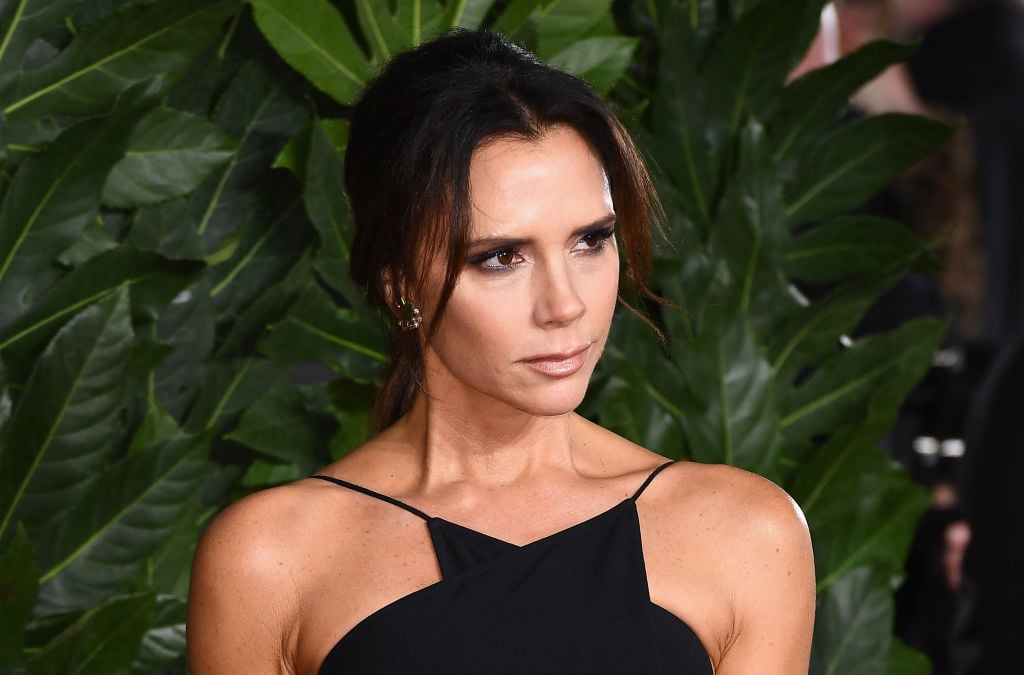 Since the 1990s, the Spice Girls brand has been under the control of Spice Girls Limited, and all members of the band have a stake in the company. This means that they have been making a lot of money from music and image rights of the Spice Girls.
Even though Beckham has not been working with the Spice Girls since the 2012 Summer Olympics and declined to join them for their 2019 reunion tour, she still makes money from the band's success.
Before the 2019 tour started, a source told the Mirror: "Victoria doesn't want to tour as her fashion business is going from strength to strength. But she will make a lot of money even if she doesn't take part in the reunion. It's ruffled feathers as she is still set to benefit hugely without having to do much."
The tour went on to make over $78,000,000 in profit. While it has been speculated that Beckham earned less than the other members because she was not highly involved, she still reportedly got millions of dollars from it.
Given the fact that the Spice Girls are still extremely popular around the world, it's safe to say that Beckham's investment in the group has done wonders for her bank account.
Victoria Beckham also makes money from clothes and beauty products
Of course, Beckham's income does not just rely on the Spice Girls' success. Since the 2000s, she has been making a name for herself in the fashion industry as well.
She started out more like a celebrity who partnered with different stores to sell clothes, but Beckham launched her eponymous fashion line in 2008 and has since been a fixture in the fashion world. Her line sells dresses, bags, eyewear, and perfumes.
Beckham shared that her venture into fashion was not easy. She once said: "For a long time there, I was a bit of a laughingstock. And while everybody was busy laughing, what was I doing? I was laying the foundation to what I have in place now."
Her hard work has paid off quite well. In 2011, Beckham's line became a regular part of New York Fashion Week. That same year, she was even named Designer of the Year by the British Fashion Awards.
In 2019, she went on to launch a line of beauty products called Victoria Beckham Beauty. The company currently sells products for eye makeup, lip makeup, and skincare.
It has been reported that Beckham's fashion and beauty empire is now worth over $131 million.
What is Victoria Beckham's total net worth?
Beckham is clearly doing very well for herself. According to Celebrity Net Worth, she has a net worth of around $450 million. This number is three times the net worths of the other Spice Girls combined.
Beckham is not the only one in her family with a lot of money, however. Many fans are aware that she is currently married to David Beckham, one of the most well-known names in soccer. David has a net worth of $450 million as well, which means that the couple has a combined net worth of around $900 million.