Victoria Beckham Speaks on Black Lives Matter and Fashion Industry's Role
Victoria Beckham wants to "be better" in wake of Black Lives Matter protests.
Victoria Beckham is one of the latest celebrities to speak out amid the ongoing protests and civil unrest following the killing of George Floyd. Various famous folks are expressing their views about police brutality, the Black Lives Matter movement, and how they are supporting change.
While some are being called out for their past or present behavior concerning racism, others are vowing to make changes in their personal and professional lives. Beckham recently shared her thoughts.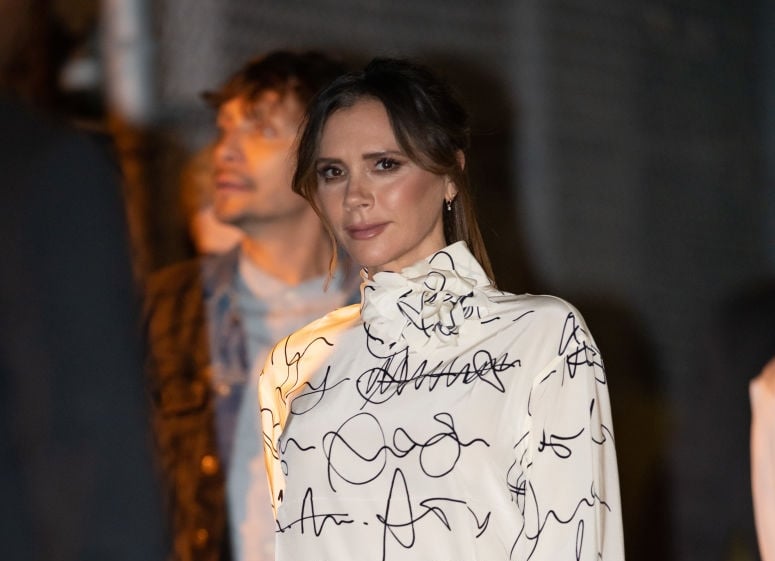 Victoria Beckham wants to 'be better'
Beckham follows a host of celebs who decided to post messages of solidarity on social media.
On June 5, the former Spice Girl and current head of the Victoria Beckham fashion brand took to Instagram to call for change in the fashion industry, starting with a look within her own company.
She wrote:
The fashion industry has a huge role to play, and for me, it starts with representation, both within my business and who we work with externally. I've always aimed for inclusivity, but we all need to look inwards and be better. At Victoria Beckham, we've set up an internal working group as a first step and will provide additional support to ensure that we are listening to each other, discussing the issues, identifying unconscious bias in ourselves and ensuring our short and long-term actions reflect all our learnings.
Beckham said she was sickened by seeing how much racism is ingrained in society and is continuing to learn more about Black Lives Matter. She urged her customers and fans to commit to doing better too.
David Beckham also showed support
David Beckham participated in the Instagram black-out day on June 2 as well as shared his support for Black Lives Matter. He posted a separate message meant for George Floyd's daughter Gianna and to demonstrate to his fans that action is needed.
Beckham shared a photo of Gianna with Floyd's friend Stephen Jackson alongside a caption that read, "A picture speaks more than a thousand words. Never lose that beautiful smile Gianna. We have to make sure that outrage turns into action. We all have to take responsibility for doing better, we all have to listen and learn. We can all be part of the change that we need to see in our world."
Beckham joins other celebrity moguls
Law Roach, who was Zendaya's stylist and serves as a judge on Legendary, recently spoke about the fashion industry's lag in addressing racial inequalities. On social media, he expressed his support for the protests and called the riots a rebellion against the hierarchy.
Roach, who's worked with Celine Dion, Mary J. Blige, Ariana Grande and more, said the fashion world is notorious for discriminatory practices.
He told Page Six, "I do believe that the fashion industry has underlying racism; that's just understood. No one has to point out who are what you are, because you feel it as soon as you walk in the room."
He added he's happy so many people are speaking up, and he plans to put his money where his heart is by creating a non-profit to support Black fashion designers.
Roach already donated funds to businesses affected by the riots, but his charitable organization will support creatives who need a foot in the door. Perhaps he and Victoria Beckham could partner up some day.