'The Bachelor:' Victoria Fuller's Alleged 'Ex', Chase Rice, Claims She Was Never His Girlfriend
Chris Harrison may have gotten it right this time. This season of The Bachelor is certainly shaping up to be one of the most dramatic seasons in the franchise's history. At the center of this week's drama is none other than Victoria Fuller and her alleged ex-boyfriend, Chase Rice. In case you can't yet keep your contestants (or your Victoria's straight) Fuller, prior to this episode, was last seen on the show incessantly weeping about having to compete against the other women in the Revolve fashion show competition. Fuller claimed that she was worried about her connection with Bachelor, Peter Weber because he seemed to be attracted to strong personality types.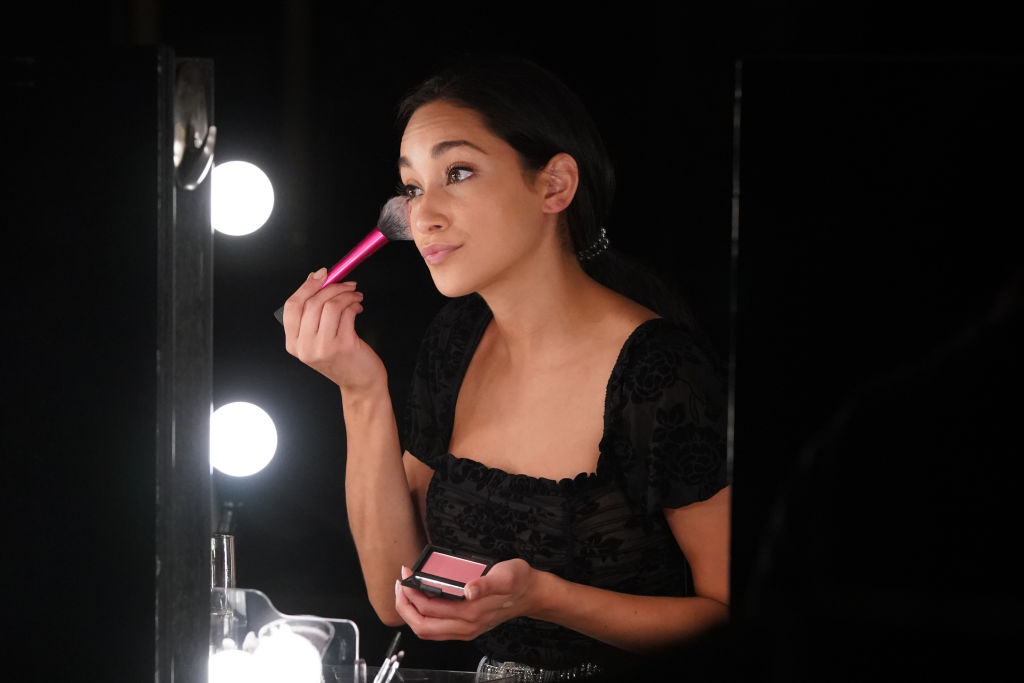 Reality Steve and the White lives matter controversy
Fuller claimed that she was worried that her shy persona would get swallowed up on the show. But, that seems to be inconsistent with other claims from the public. Reality Steve alleged that he'd received more negative stories and accounts about Fuller than any other contestant in the entire Bachelor franchise. Furthermore, Fuller recently caught some heat when photos resurfaced of her modeling for a clothing company that used the phrase "white lives matter" to promote their brand. However, Fuller's latest controversy involved country music star, Chase Rice.
Victoria Fuller is confronted with her alleged ex-boyfriend
To recap, on last night's messy episode of The Bachelor, Fuller was overjoyed when she scored the one-on-one date with Weber. During the date, producers arranged to have the pair serenaded by a country star, which is par for the course with The Bachelor. Unfortunately, for Fuller, that country star was none other than Rice, whom she had relations with in the past. The awkward concert commenced and later, Fuller confided in Weber that Rice was her ex. She maintained that she broke up with him because she couldn't get on board with his lifestyle and that she wanted to try her chances with him on The Bachelor.
Chase Rice has a different understanding of his relationship with Fuller
However, Rice has a completely different story. In fact, he maintains that he and Fuller were never actually an item. In a recent interview with Fitz in the Morning Radio Show, he confessed that they barely knew each other and only spent one night together. "We spent a night together in Charlotte, she's a cool chick, from what I know of her. You know, I got no problem with her. I got no problem with him. You know, I knew she was going on the show," Rice shared.
The country singer continued on to add that he informed his representatives about his past with Fuller, but they never expected him to be blindsided the way he was. "So I told my manager and my publicist, they were like, 'Don't even worry about that, 'They're not going to do that to you, that's a weird coincidence, but they're not gonna—there's no way they would do that to you. They've never brought somebody else in like that, surprised the guest on the show,'" Rice recalled.
Did The Bachelor producers set Rice and Fuller up
Rice wasn't too pleased about how things went down and he seems to be coping with the drama as expected."So the fact they did that to me, it's over the top, it's unnecessary, I didn't expect it. But at the end of the day, it happened. I don't know if it's the producers, or if they just got lucky. I know what I think, but I'll let everybody else figure out what they think," he declared. It's interesting that Fuller and Rice have wildly different views about their relationship or lack thereof. It's like the Jed Wyatt situation all over again. But, no matter who's telling the truth, one thing's for sure, The Bachelor producers will stop at nothing to make entertaining TV.