Victoria Fuller of 'Bachelor' Fame Is Slamming Critics on Instagram
It wasn't too long ago that Victoria Fuller was the talk of Bachelor Nation. Whether she was going on one-on-one dates with Peter Weber and her alleged ex-boyfriend Chase Rice, battling homewrecker rumors, or being called out for some of her past problematic decisions, the 26-year-old certainly brought the drama to the latest season of The Bachelor. Since the show aired, things have slowed down significantly for Fuller. But, she's still battling criticism on Instagram.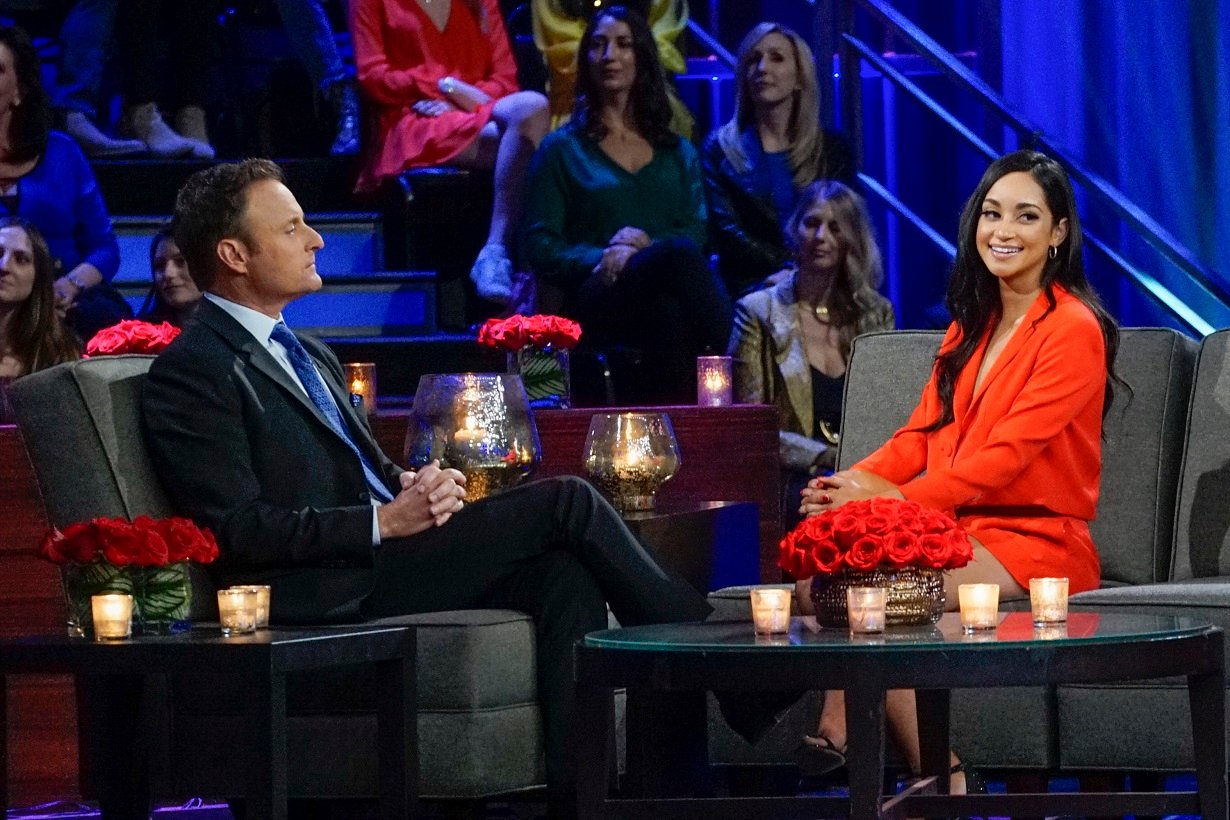 Victoria Fuller and Chris Soules link up
Since Weber's season of The Bachelor ended, Fuller has managed to stay out of headlines with a few exceptions. When the news broke that the Virginia Beach native was spending time in quarantine with Bachelor alum, Chris Soules, plenty of publications felt it prudent to report on the budding relationship. Other than that, Fuller has managed to keep a relatively low profile.
'The Bachelor' star posts a photo to Instagram
Of course, Fuller isn't immune to criticism these days. Thanks to her time on The Bachelor, she has managed to rack up over 573,000 followers on Instagram. Plenty of fans follow Fuller's every move and are enamored with her style, looks, and overall lifestyle. Of course, with more public recognition comes increased scrutiny and Fuller has managed to accrue some judgment for some of her most recent Instagram posts.
RELATED: 'The Bachelor': Peter Weber on Why He Believed Victoria Fuller Over Ex-Girlfriend, Merissa Pence
On July 9, 2020, Fuller took to her Instagram page to share a full-body photo of herself in what looks to be a parking garage. In the photo, she wears a crop top, jean shorts, and gym shoes. "I walk around like everything is fine. But deep down, inside my shoe, my sock is falling off," the 26-year old captioned the photo. The photo managed to rack up 56,000 likes and nearly 400 comments. But, naturally, not all the comments were good.
Critics question Fuller's intelligence
After reading the post, one Instagram user began to question Fuller's intelligence, as well as the intelligence of the women who competed on The Bachelor. "This is the strangest comment feed I've read in a while. It's like everyone is in the 8th grade. Do they interview the girls who apply for that show? Just wondering," one person commented. "Evidently NOT. It's like all she and her friends do is comment 'ur hot' 'no UR hot' back and forth to each other," another person chimed in, agreeing with the original commenter.
Seeing what was being said about her and her fellow Bachelor castmates, Fuller chose to respond to the critics. Using heavy sarcasm, she let the critics know that she was in school. "No. We're all self-absorbed, uneducated, bimbos. Did I mention I'm a thesis away from my Masters of Arts in Economics? You should kindly excuse yourselves & go start your own Reddit forum. I'll follow!" Fuller penned.
The Virginia Beach native isn't taking criticism lying down
After the two critics went back and forth a bit with Fuller, she added that they should sign up for The Bachelor since they felt that it was only for stupid people. "You should sign up! I'll submit you," Fuller shared. Clearly, Fuller isn't afraid to clap back at people who have less than favorable things to say about her and her friends. We're sure her fans are curious to see who she goes toe-to-toe with next.