Victoria Fuller Claps Back to Critic Who Asks Her Why She Was 'Such a Disaster' on 'The Bachelor'
Though Peter Weber's season of The Bachelor may be long over, it will be quite a while until Bachelor Nation can completely forget about Victoria Fuller. Known as Victoria F. on the show, Fuller was seen as one of the villains of the most recent season of the show. In fact, negative rumors about Fuller began to swirl even before the show began airing.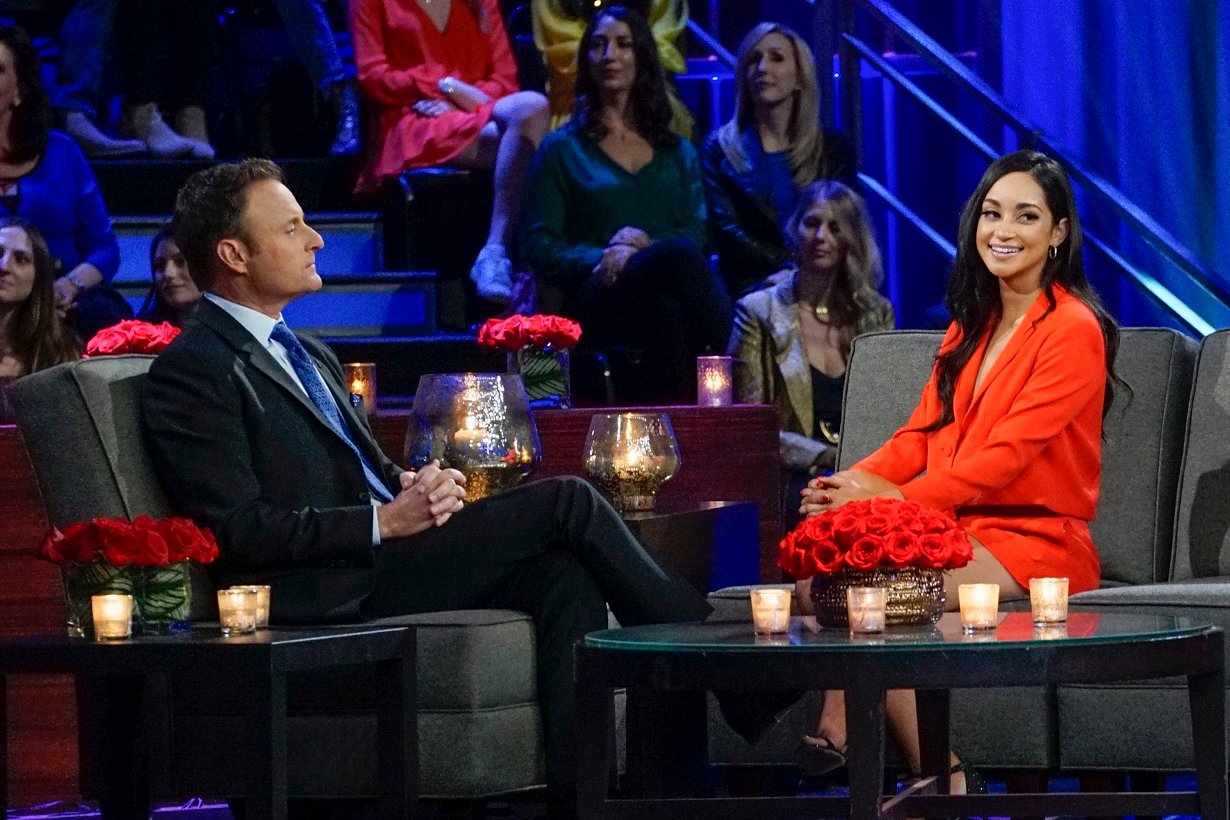 Back before what truly was "the most dramatic season in Bachelor history" begun airing, Reality Steve spoke out about the Virginia Beach native. On his Twitter page, the blogger (who is famous for spoiling the endings of The Bachelor, The Bachelorette, and Bachelor in Paradise) spoke about what he'd heard about Fuller's character. Reality Steve shared that he'd received more negative information about Fuller than any other contestant in the franchise's history. This left Fuller to contend with countless "homewrecker" accusations before the show even begun airing.
Victoria Fuller had a wild ride on 'The Bachelor'
But despite the claims that Fuller was the root cause for multiple marriages ending, she still managed to capture the attention of the bachelor. In fact, Weber was so enamored by her that she made it all the way to fantasy suite week before he chose to eliminate her and continue his journey with Hannah Ann Sluss and Madison Prewett.
Chase Rice and homewrecker rumors
Of course, Fuller's journey on The Bachelor was far from smooth sailing. In fact, she was experiencing backlash both on and off-screen. The 26-year-old was made to go on a one-on-one date with Weber where her alleged ex-boyfriend, Chase Rice, was giving a concert. She also had to confront the homewrecker rumors during her hometown date after Weber's ex-girlfriend, Merissa Pence, shared her concerns with him. Throughout her time on the show, Fuller also displayed some less than ideal behavior including whining, gaslighting, and not treating Weber in the best way.
Fuller's White lives matter scandal
Meanwhile, Fuller was also receiving less than favorable publicity for her time off the screen. While The Bachelor was airing, records of her DUI surfaced. Furthermore, she was booted off of the Cosompolitian cover that she won on the show because she previously modeled for a clothing company that utilized both the Confederate flag and the slogan "White Lives Matter."
RELATED: 'The Bachelor' Why Savannah Mullins Wishes She Wasn't 'Scared to Talk to' Victoria Fuller
Fuller is currently dating Chris Soules
Since The Bachelor stopped airing, Fuller has kept a relatively low profile. During The Bachelor: After The Final Rose reunion special, she owned up to some of the negative behavior that she directed toward Weber on the show. Now, she seems to be happily dating another Bachelor alum, Chris Soules. But, it seems that Bachelor Nation hasn't yet forgotten her behavior on the popular reality show.
The Virginia Beach native claps back on Instagram
Recently, Fuller chose to comment on an Instagram photo that her good friend and former Bachelor castmate, Sluss posted. Sluss was celebrating her younger sister going off to college and Fuller quickly showed her love for the sisters. "Ugh, cutest love u guys! xo," Fuller wrote. Seeing the Virginia Beach native's comment, another Instagram user chose to chime in.
"Why were you such a disaster on the show," the Instagram user questioned Fuller. "Why are you using a burner account with a weird avatar photo," Fuller clapped back. Clearly, much of Bachelor Nation still is perplexed by Fuller's behavior on the reality show. But, clearly, Fuller isn't taking the criticism laying down.