Will Victoria F. Clear the Air on 'The Bachelor: Women Tell All'?
This season of The Bachelor has been one of the most drama-filled yet. From Hannah Brown's guest appearance during the premiere to Champagne Gate and now the Fantasy Suite Ultimatum, Peter Weber has had to deal with his fair share of uphill battles. Now that Fantasy Suite week is over, this season's "Women Tell All" ("WTA") episode is fast approaching. That means it won't be long until Bachelor Nation gets answers to some of the more burning questions from Weber's season, like "How close are Victoria Paul and Alayah Benavidez, really?" and "Will Victoria F. clear the air regarding her scandalous past?"
Victoria Fuller has been a front-runner in terms of the drama we've seen this season, which means it would be silly for her to be excluded from the "Women Tell All" special. While her appearance Women Tell All has been confirmed, fans are still wondering if she'll address any of the drama surrounding her time on the show.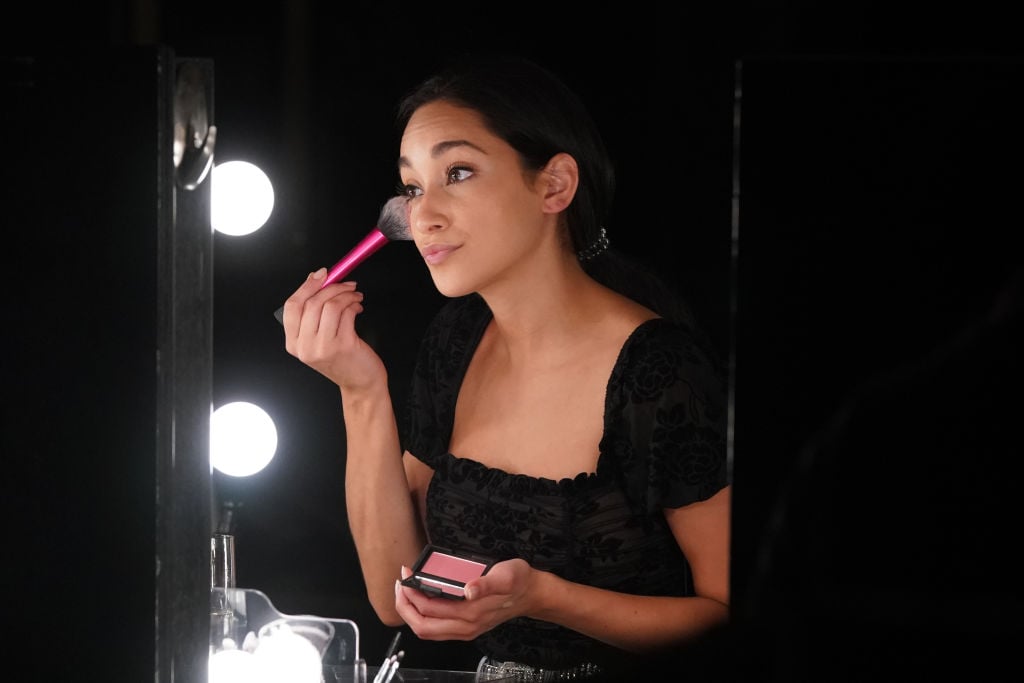 [Spoiler alert: This post may contain some spoilers regarding this season of The Bachelor.]
Victoria F. wants to clear the air
There wasn't a rose ceremony during Fantasy Suite week, which means no one was sent home. Regardless of where Fuller and Weber stand, there was always a good possibility Fuller would participate in "Women Tell All," as she has been one of the most significant sources of drama this season. In the past, being eliminated hasn't stopped previous contestants from showing up to "WTA" to clear their names. 
From her pot-stirring tendencies to her inability to communicate effectively with Weber, Fuller has a lot to clear up leading into the finale. What's more, Fuller has previously hinted that she's waiting for the right time to defend herself. She wrote in an Instagram caption: "The RUMORS you are hearing are FALSE. There will be a time & place where I can defend myself, but for now I choose to wait." Fans are assuming this "time and place" is going to be the "Women Tell All" episode of The Bachelor.
Have Peter's final two been confirmed?
The Bachelor producers are usually pretty good at keeping things under wraps, but there have been a lot of slip-ups in terms of details this season. Naturally, fans have started speculating who will win Weber's heart in the end. According to Refinery29, the "WTA" episode was filmed Feb. 21. Fuller and many of her former competitors posted to social media about being in Los Angeles, where the special was filmed. A Virginia Beach resident, Fuller shared photos from a Los Angeles Clippers game to her Instagram Story the Saturday after the show was recorded.
Since the "Women Tell All" episode airs prior to the finale of the season, the final two women don't participate. Notably, Hannah Ann Sluss and Madison Prewett were nowhere near Los Angeles during the time of the recording. Each of their locations was shared on social media, Sluss posting to her Instagram Story from Florida and Prewett tagged herself in the Auburn Arena. While this doesn't confirm that these girls are Weber's final two, it's pretty likely that's the case.
Mar. 2, Bachelor Nation will find out if Fuller opens up in her appearance on "Women Tell All." If she does, fans can expect some more clarity on her feelings towards Weber as well as more background on her dramatic history. Regardless of whether or not Fuller does open up, the "Women Tell All" episode of The Bachelor is sure to showcase a blowout or two.