Former 'Victorious' Star Victoria Justice Has 1 Important Advice for Aspiring Child Actors
Victoria Justice is an actor who rose to fame on the Nickelodeon shows Zoey 101 and Victorious. She is one of the best known stars from the network.
Justice has been working in Hollywood since she was a kid, and she seems to have transitioned into adulthood without running into scandals commonly associated with other child stars. Looking back, Justice has some advice for kids who would like to have a positive time in the entertainment industry.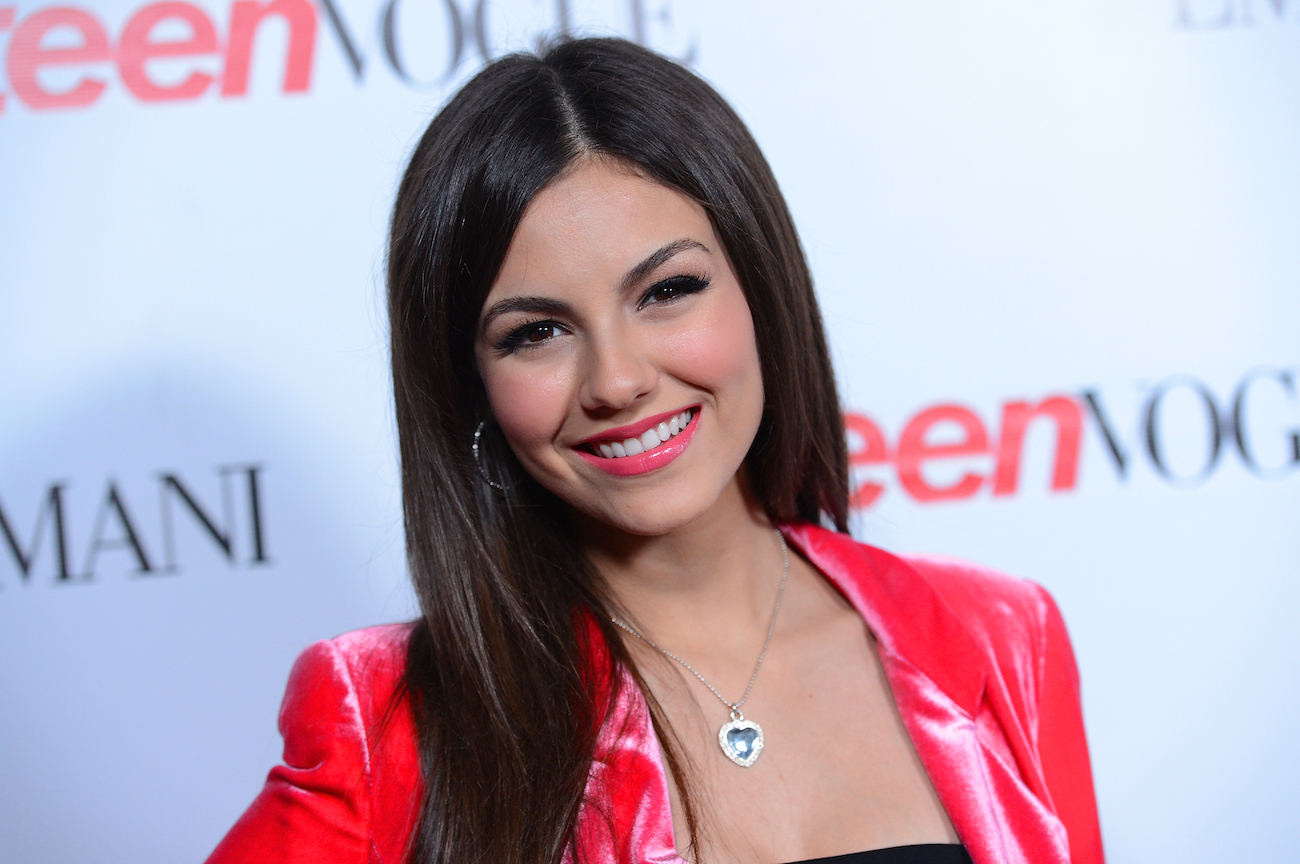 Victoria Justice rose to fame at age 12
Justice lived her first several years in Florida, where she began realizing her acting dreams.
"I saw a kid in a commercial when I was 8 years old and I remember just watching this kid and being like, 'I think I can do that. I want to do that,'" she told The Daily Beast. "I screamed for my mom to come into the room and she was like, 'What's going on?' And I was like, 'Do you see that kid? How do I do that? Can you help me do that?' So that's kind of how it started."
Her family moved to California when she was 10, and she began getting small roles on TV. She appeared on shows like Gilmore Girls and The Suite Life of Zack and Cody.
When Justice was 12, she became more known after being cast as a regular on Zoey 101. She stayed on the series until its finale in 2008.
Two years later, she landed the starring role on Victorious, which became a huge success and ran for four seasons. Justice graduated high school while filming the show.
Victoria Justice has 1 important advice for aspiring child actors
Justice has been in the world of child stars for many years, and she believes having good parental figures can influence one's experience in Hollywood.
"You have to really develop a strong backbone and know when to say no and this is too much, I'm tired, or I'm not comfortable with this or I don't want to do this," she explained to The Daily Beast. "I think maybe it's hard to do that on your own sometimes when you're a child actor. That's why it's important to have that guardian or friend or parent figure to help guide you because it's a lot to navigate."
She also shared with the outlet that having a full-time job as a child means being extremely busy every week. However, her parents helped her keep a good work-life balance as well.
Victoria Justice is taking on more adult roles
Justice is now 28 and branching out from her Nickelodeon past.
She recently appeared in the film Trust, which explores topics like sex and infidelity. Justice shared with The Daily Beast that the role she took on is "super fun and it's such an empowering part of being a woman."
In 2015, Justice also addressed some people's criticism concerning her moving past her child star image.
"I don't think it's fair to criticize people for the career choices they're making," she said, according to E! News. "Obviously you may not agree with what they're doing or like it or share the same opinion as them. But at the end of the day, transitioning from a child star to an adult is a tricky thing. Everyone is different and trying to be true to themselves and follow their own path. I think that's all you can really do is try and do what's best for you."