Victoria Monét Reveals the Identity of Her Baby's Father
Singer-songwriter Victoria Monét recently announced her pregnancy on social media and confirmed the identity of the baby's father as well. This is Monét's first child and the baby is expected in February 2021.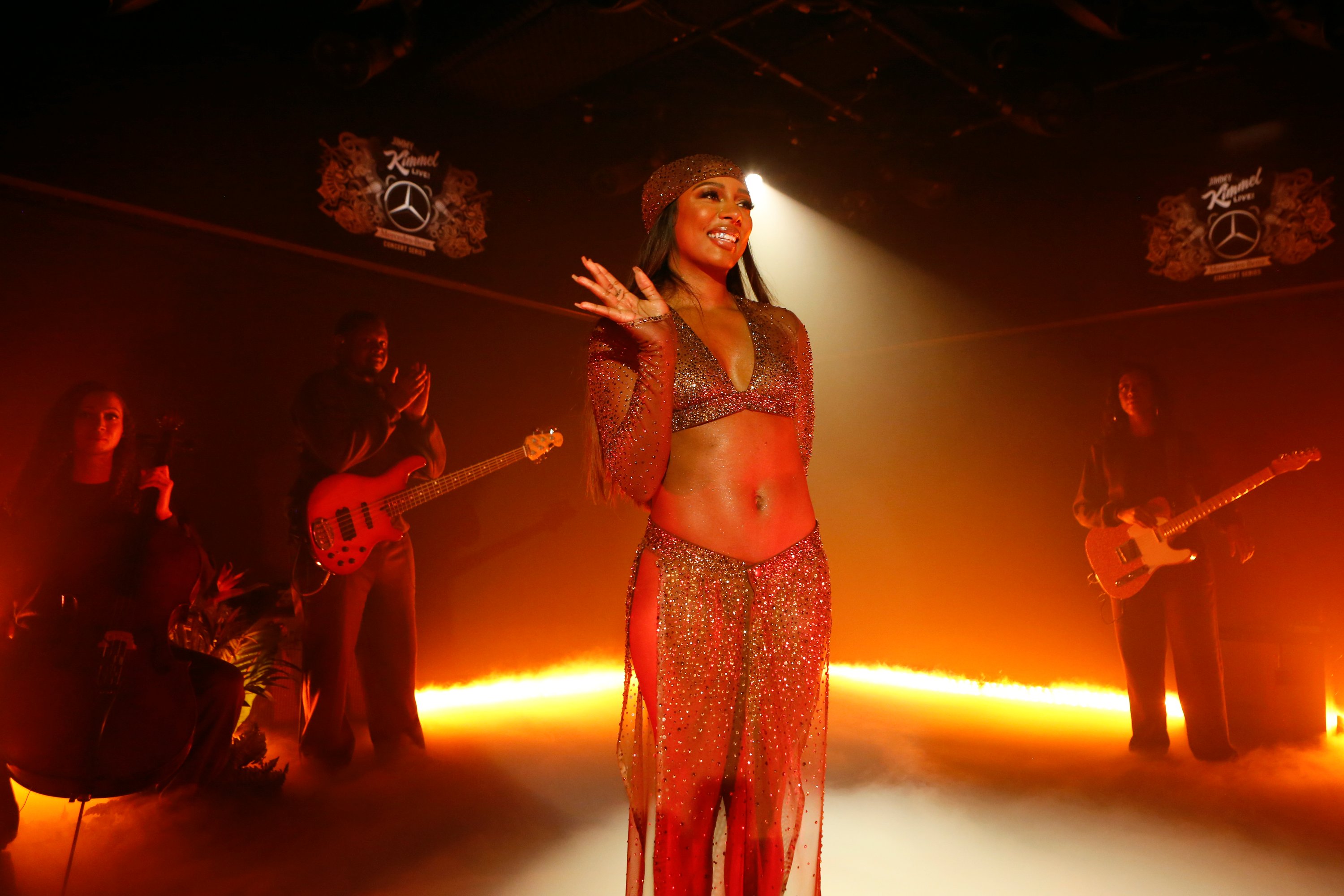 Who is Victoria Monet?
Monét is a singer, songwriter, and producer. She was discovered by Rodney "Darkchild" Jerkins on MySpace and auditioned for his girl group. The group landed a record deal with Motown Records but they were later dropped.
She then began writing and recording demos for artists like Kendrick Lamar, Kanye West, and Ariana Grande, among many others. She was signed to Atlantic Records and released an EP. She toured with pop group Fifth Harmony, who she also wrote for, on their 7/27 tour.
She also toured with Grande, one of her good friends, on the Dangerous Woman Tour. Monét continued to release music over the next few years, including a duet with Grande called "Monopoly." She continued to gain popularity as one of Grande's closest friends and one of her premier collaborators. Earlier this year, she released her critically-acclaimed EP, Jaguar, which netted her three Soul Train Award nominations.
Victoria Monét's pregnancy announcement
Monét took to social media to announce her pregnancy posting photos from a maternity photoshoot and a caption.
She wrote on Instagram, "You are the best of me and I promise to protect you and be the best version of myself for you all ways, always. Hold my pinky with the grip of your little fingers until we can hold hands and walk through this world together rain or shine. You're forever mine. I got you."
In the comment section, celebrities and fans alike congratulated the singer and posted messages describing their shock and excitement for the baby soon to come. The singer could not contain her excitement about being "promoted to the title just above Queen…Mom" 
The identity of the baby's father 
Shortly after sharing the news about being an expecting mother, questions arose about the identity of the baby's father. Monét, who has spoken publicly about being bisexual, had not recently discussed openly being in a relationship or posted photos with another individual romantically. Fans and friends did not have to wait long to find out, as Monét shared on social media that the father of the baby is personal trainer John Gaines.
Gaines appeared in the singer's music video for the song "Moment" where fans first caught a glimpse of the soon-to-be parents as love interests. He is also joyful and proud about being a father, writing on Instagram, "I get asked all the time what keeps me motivated to chase these gains and family is always a part of that answer. This takes that motivation to a whole new level!! I have been blessed to do a lot of great things, but this is by far the greatest. Baby Gaines coming 2021!!!" on an Instagram caption posted at a similar time as Monét with a video of the two together.
Monét is excited about the future life to be shared with the baby, writing "@gainsbygaines we love you so much daddi!!! You're gonna be such an amazingly loving, extremely funny, protective (in the best ways) dad!" in the coordinated post.
Congratulations to the two as they await their new addition.