'Victorious' on Netflix: Ariana Grande's Best Moments From The Show
These days, we know Ariana Grande as an accomplished, Grammy-winning singer-songwriter. However, she first rose to prominence as Cat Valentine in the Nickelodeon series Victorious, which aired from 2010-2013. You may hardly recognize the pop star as a ditzy redhead attending a Hollywood performing arts school, but that's definitely her below.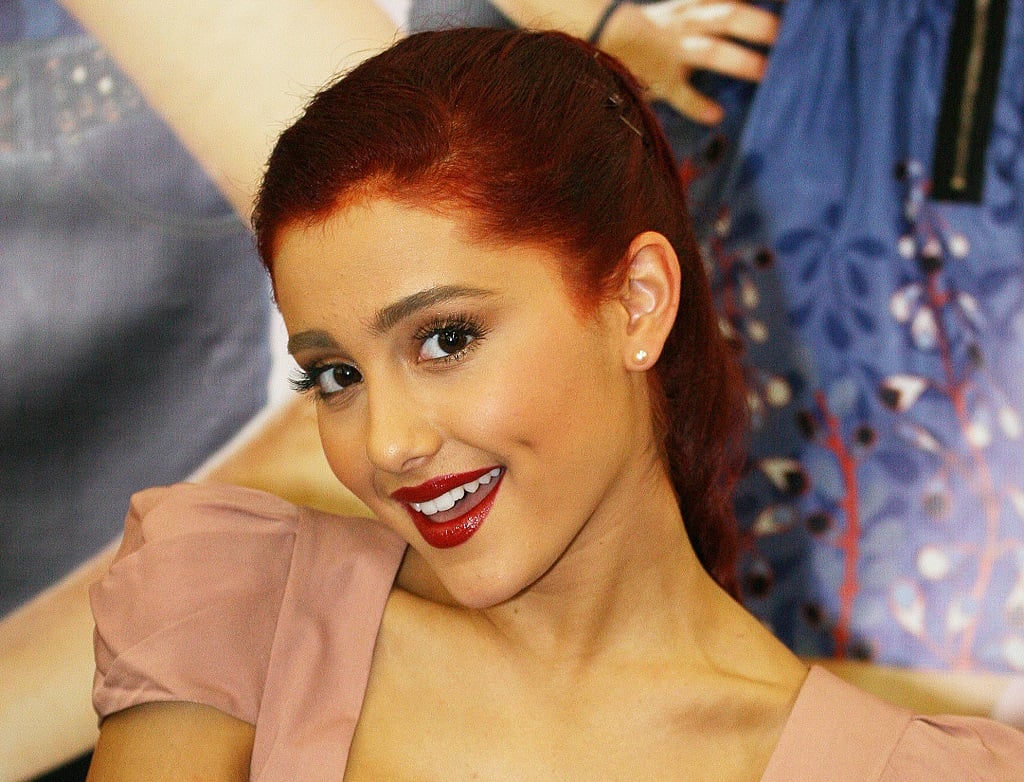 Grande's role in the series was a primary one, but she didn't get as many big stories as some of her Victorious co-stars (many of whom she's still close with to this day). Regardless, she was a stand-out character, and we still celebrate her part more than six years later. Here's a look back at Grande shining moments in Victorious.
When she dates Tori's ex
In the first season of the show, Cat is portrayed as dumb, but not to the level that she becomes in later seasons. She also got a few more plotlines that put her front and center, like this one from the episode appropriately titled, "Cat's New Boyfriend."
The episode revolves around Cat (who has, up until this point, been single) meeting a new guy, Daniel. As it turns out, he is an ex-boyfriend of Tori's from the previous school she attended. Grande actually gets the chance to have a few one-on-one interactions in this episode, showcasing her talent.
Cat's solo adventures
As the series progressed, Grande got less and less screen time by herself, and generally only received subplots that heavily featured her with other characters. But this Season 1 episode, titled, "Survival of the Hottest," allowed her to be the focus for a time.
While the rest of the gang is trapped in Beck's RV, Cat comes across a group of boys who ask her to hang out with them. She plays with water guns, gets an icy treat, and much more. Again, this was back when the character was ditzier and more boy crazy than just plain stupid.
When she actually gets to sing
Today, we know Grande specifically for her incredible vocal stylings. Victorious featured all of the lead characters singing, all of whom are very talented. But for the most part, it was Victoria Justice who got all of the solos, and there was little focus on the other stars.
However, there were quite a few standout moments for Grande. In the episode "Freak the Freak Out," Grande and her co-star, Liz Gillies (who played Jade) performed a duet. It was a great moment both for the characters and the actors. (They later recreated it at Grande's Nov. 19, 2019 concert in Atlanta.)
Her Dorothy impression
Fortunately, the series progressing allowed for the stars to show off other ways in which they're skilled. Victorious began to take bigger swings and tried out wacky and unique concepts, all of which must have been a lot of fun (and a lot of work) for the actors.
In a Season 3 episode, "April Fools Blank," there's a segment in which Grande, dressed as Dorothy from The Wizard of Oz, plays out a similar scenario featuring the rest of the cast. Grande perfectly channeled the character from the classic film, further revealing her abilities.