Video of Denzel Washington, Cops, and Homeless Man Explained
Rarely do you see Denzel Washington's name in the news, and these days, if you see a beloved celebrity trending, people start to worry.
There was a moment on the internet when fans had to catch their breath when seeing Washington's name pop up in the same sentence with "cops," but he is doing just fine. Thankfully, the esteemed actor went somewhat viral for a good reason.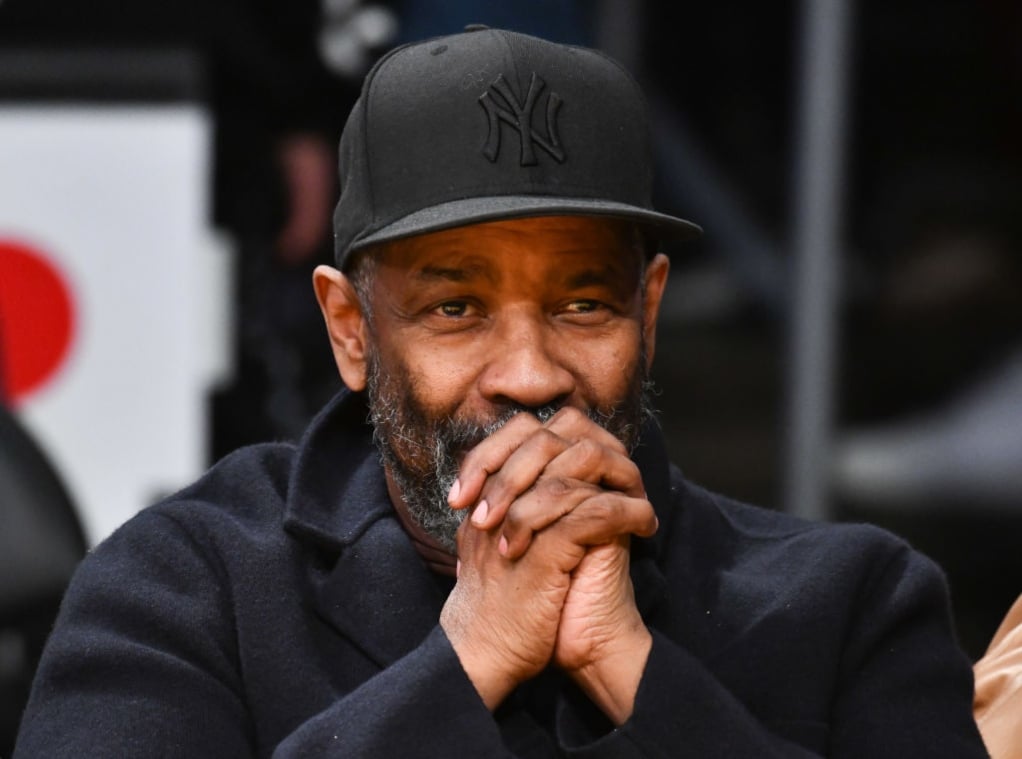 What people saw in video of Denzel Washington with stranger
A viral video of Washington's interaction with a homeless man and the police has people sighing with relief. In it, he's seen standing in a road while talking to the man and two nearby police officers.
Former basketball player Rex Chapman shared the video on his Twitter account and it's been viewed over 1 million times.
There was no audio in the original clip but it showed Washington communicating with the man. After he was handcuffed, Washington handed the officers some supplies and waited to make sure the man was okay.
Washington had no idea he was being recorded, and it was obvious he was just being a good Samaritan. On social media, the actor received praise for being kind and compassionate while also acting as a mediator. But what was really going on in the video?
RELATED: Denzel Washington Raps His Favorite Cardi B Song In This Hilarious, Recently Unearthed Video
Washington was concerned about man
A subsequent video posted on YouTube channel TMI Buzz dug deeper. Washington saw the man in the street and pulled over because he was worried about his safety.
One of the police officers involved explained that Washington helped ease the man out of traffic and a concerned driver called police after seeing the two in the street.
The homeless man was not arrested, but it seemed like he needed mental health assistance. The officer shared they determined "the individual was not trying to harm himself or others" and he was sent on his way, but not before Washington gave the man a mask. "It was good. So, Denzel helped save the day," said the officer.
It was also revealed that Washington placed some extra masks in the man's pocket to ensure he'd stay safe.
Washington is known for quietly doing good deeds
Never one to brag or discuss his behind-the-scenes acts of kindness, Washington has a reputation for helping people out. One person who's publicly thanked him is Black Panther actor Chadwick Boseman.
When Washington was honored with a lifetime achievement award by the American Film Institute, Boseman spoke about Washington's generosity.
He and Phylicia Rashad paid for Boseman and eight other university students to attend an acting program at Oxford in England. He never forgot that.
Power actor Omari Hardwick had his own anecdote about how Washington and his wife Pauletta helped him as a struggling actor. There were times when he didn't have a stable place to live, and for a brief moment they assisted him with shelter.
Hardwick told Loni Love of The Real that one time, the Washingtons fronted him some cash to prevent his car from being repossessed. Washington has yet to comment on the viral video, and he probably will not since he isn't one to toot his own horn.
RELATED: Denzel Washington's Generous Gift to Chadwick Boseman Changed His Life