Video of Queen Elizabeth's Son Prince Edward Shocks Royal Fans With Strange Way He Cuts a Cake
Prince Edward is sometimes referred to as the "forgotten royal" because he's not in the spotlight nearly as often as his older siblings.
Fans don't know as much about the prince as they do other royals and after a video of Edward cutting a cake surfaced, many don't know if he's ever done that before in his life. Read on to find out more about Queen Elizabeth II's youngest child and see the unusual way he cuts a cake.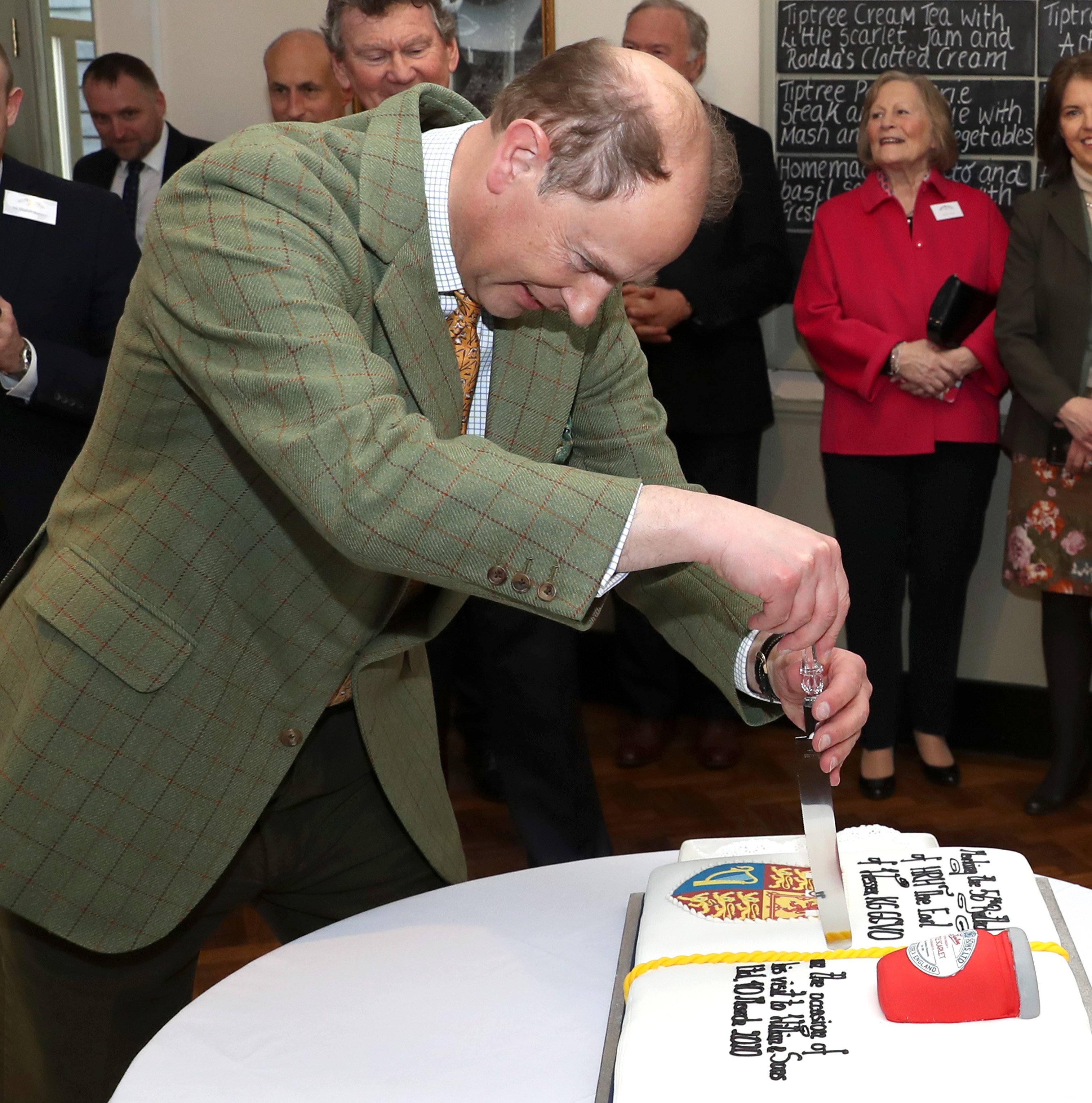 Who is Prince Edward?
The queen and Prince Philip's fourth child was born Edward Antony Richard Louis on March 10, 1964. At the time of his birth, he was third in line to the British throne behind his two older brothers, Prince Charles and Prince Andrew. Today, he's 12th in the line of succession.
Edward attended Jesus College, Cambridge. In 1993, he met public relations consultant Sophie Rhys-Jones at a tennis event. The two began dating and tied the knot six years later. Edward is the only one of the queen's children who is still married to his first spouse.
Upon his marriage, Edward was eligible for a dukedom and set to become the next Duke of Cambridge. However, he declined that title and instead requested Earl of Wessex after the character Lord Wessex from the film Shakespeare In Love. His wife then became Sophie, Countess of Wessex.
"He liked the sound of it and asked the queen if he could have that instead,"
a royal courtier previously told The Telegraph.
Edward and Sophie had two children together. Their daughter, Lady Louise Windsor, was born in 2003 followed by their son, James Viscount Severn, in 2007. 
Some royal fans are convinced he never cut a cake before in his life
The Earl and Countess of Wessex are senior full-time working members of the royal family and perform a number of public engagements. In October 2019, Edward met with community members and volunteers at Lakeland Community Care Centre in Northern Ireland. He had the honor of cutting the cake for their 25th anniversary and video of him doing so lit up social media.
Most people hold the knife at an angle and simply cut into it to get a square or triangular piece, but not Prince Edward. Instead, he stabbed the cake in the middle and sliced it down quickly to the edges. As Us Weekly noted it was similar to "the way one might gut a fish."
His technique had Twitter users debating whether or not he had ever actually done that task in his own life. While just about everyone was in agreement that they never saw anyone cut a cake quite like that, they didn't all think it was terrible. In fact, some called Edward's unique method "genius" and "brilliant."
At least cutting it that way didn't smear the icing as much.