'Vikings': Did Ragnar Lothbrok Have Doubts About Being Bjorn's Father? — Fans Weigh In
On the hit series 'Vikings', fans have been speculating for a while about whether or not Bjorn Ironside is Ragnar Lothbrok's son.
On the hit series Vikings, fans have been speculating for a while about whether or not Bjorn Ironside (Alexander Ludwig) is Ragnar Lothbrok's (Travis Fimmel) son. Things have happened over the years that make some fans think twice about how Ragnar really feels about the situation. Read on to learn what fans think.
Who is Bjorn Ironside's father?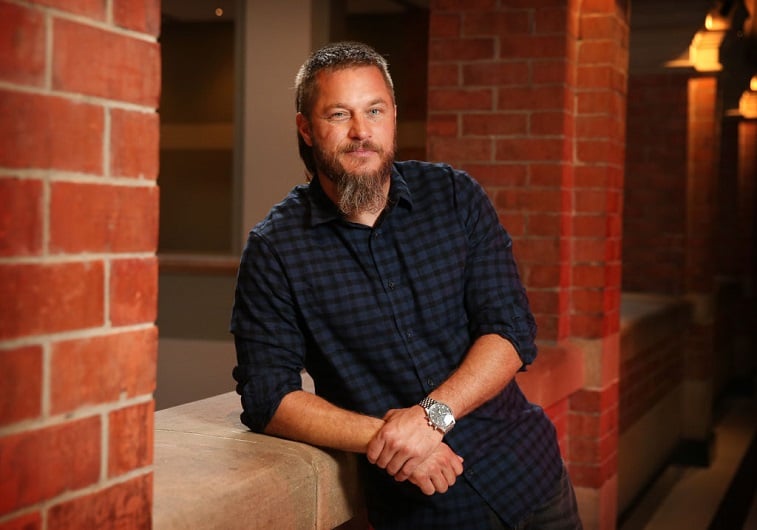 Bjorn grew up believing his father was Ragnar and his mother is Lagertha (Katheryn Winnick). Rollo (Clive Standen), Bjorn's uncle and Ragnar's brother, goes to see Bjorn and Lagertha. He tells Bjorn that he is his true father, which is something fans are understandably concerned about.
Rollo claims that Lagertha was sleeping with both brothers at the time of Bjorn's conception, which she doesn't deny. She does, however, deny that he's the father. It's been something viewers of the hit series have been debating about recently.
Fans debate about Ragnar's doubts in regards to Bjorn's parentage
Did Ragnar have doubts about who was really Bjorn's father? Some fans think so and one even took to Reddit to write about it in a post. One point they visit is the trip Ragnar takes with his family in season 1 to Uppsala. He asks Odin, "who will bear my son?"
"I think it is very telling that he doesn't say 'my next son,' which is something you would expect him to say if he was confident that Bjorn was his son," the Reddit user theorized.
Numerous other fans decided to weigh in on the situation. A lot of people believe him to be Ragnar's true son. One describes Ragnar as "Bjorn's biggest hero" and that could be true based on how hard he is on him over the years.
"As for Bjorn, I think he is Ragnar's son no doubt. Even if he isn't biologically, Ragnar was and still is Bjorn's biggest hero," the Reddit user explained. "I think Ragnar doubted Bjorn because he was told one of his sons would become more famous than him, and I think he wanted that to be Bjorn. Watching him anxiously as Bjorn was becoming the man he needed him to be. Nervous that it wouldn't be him and not resting about it until he finally saw what a prime man Bjorn becomes in the end."
The Seer spoke about Bjorn as Ragnar's son
On more than one occasion, the Seer spoke with Ragnar about Bjorn. If there was any doubt of who his father is, the Seer would have at least hinted at it according to one fan.
"Ragnar asks the Seer if he'll ever see his son again. And the Seer talks about Bjorn's future to Ragnar as if he is Ragnar's son. I think he would've said something, even if just a tiny little hint at least if Bjorn wasn't his son."
Rollo on the other hand, is convinced that he is Bjorn's father and it seems to be something he's always carried around with him. "I think Ragnar is Bjorn's dad and Rollo was jealous of them. Rollo loved Lagertha and maybe even wanted a family with her, plus he sincerely thinks Bjorn is his son," another user explained.
There may be doubts about who Bjorn Ironside's father is, but many fans believe Ragnar Lothbrok is his real father.