'Vikings': What Fans Really Think About What Happened to Floki
Vikings is coming to an end after season 6 and fans have a lot of mixed feelings. There's still a lot that needs to happen for things to feel fully concluded for viewers of the hit History series. Last season in 5B, viewers received a shock when they witnessed what happened to Floki (Gustaf Skarsgård). Read on to learn how fans reacted to the strange turn of events.
Floki establishes a settlement in Iceland that fails miserably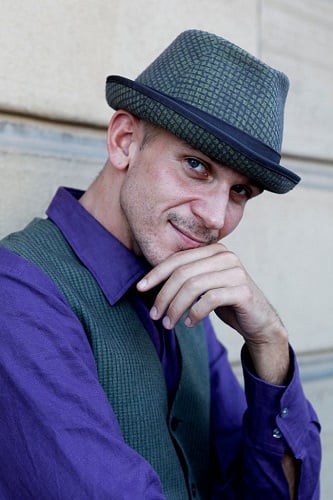 Floki had high hopes for the future of his settlement and the people who chose to go with him there. He believed they were living in the land of the gods, in Asgard itself. Things don't go as he planned and members of the settlement start killing each other. Floki gives up on everyone and literally just walks away into the mouth of a cave which appears to be in the base of a giant volcano.
Floki finds a cross inside the cave
While traveling deep inside the cave, Floki discovers a cross carved into stone. He starts to both laugh and cry as the cave is destroyed around him when the volcano erupts. Viewers were not able to see what really happened to Floki, so he may have survived, but it wouldn't seem likely in the usual circumstances. But considering how much people love Floki, he could very well have survived.
Did Floki get what was coming to him? Fans weigh in
Fans have a lot of feelings about what happened to Floki. Some simply find the whole Iceland plot completely boring. The last few episodes seemed to keep things moving though. A Reddit user said, "in the last few episodes iceland were good, they wanted to show us the karma of killing athelstan (thats what i believe) and they should had rushed a lot that story, i mean, i wish that what happened in 5b should had happened in 5a."
Will Floki survive somehow?
Some fans have high hopes for Floki to somehow survive the ordeal he clearly suffered. "I know it seems cliche but I think Floki should have an out of body experience, barely escape death and then show back up in Norway as the new seer," someone said.
"Maybe he comes back to action with a big a** stone hammer right from the gods which I would love to see with his druid-like appearance," another user said.
Fans agreed with Floki's genuine emotion in that scene in the cave. It was spot on of a man in utter disbelief to everything he's ever known. "Not going to lie, I would be giggling and then crying like Floki too if I saw that Christians had been there first. All that faith in gods and the Christians have claimed the land first," another Reddit user said.
Many fans are hoping he isn't dead and somehow survives. Considering we didn't see him actually die, there is still hope he is still alive. "I also loved the cave scene with Floki. I hope he isn't dead, but the overall feel of that scene was amazing and I love how they made a reference to monks visiting Iceland before the Vikings," another Reddit user wrote. "Iceland in general was always the most boring part of the episodes, but I appreciate the way they wrapped up the colony story with that plot twist."
Some fans actually hope that Floki is dead this time around. His death would seem to be meaningful in a way. "I think Iceland finally paid off with Floki's 'death.' I actually kinda hope he really is dead," someone else said. "I don't know what else they can even do with him at this point, and Hirst managed to make his death meaningful (for the audience, anyway)."
Fans will learn the truth about whether or not Floki survives his ordeal in season 6 of Vikings when it premieres on Wednesday, Dec. 4 at 9 p.m. E.S.T.