'Vikings': How All of Ragnar Lothbrok's Sons Learned About His Death
In the series Vikings, King Ragnar Lothbrok (Travis Fimmel) is murdered in season 4B, episode 5. After his death, his sons soon learn about it. We have all the details about how they find out about the moment that changes their lives forever.
Ragnar Lothbrok is killed in England in 'Vikings'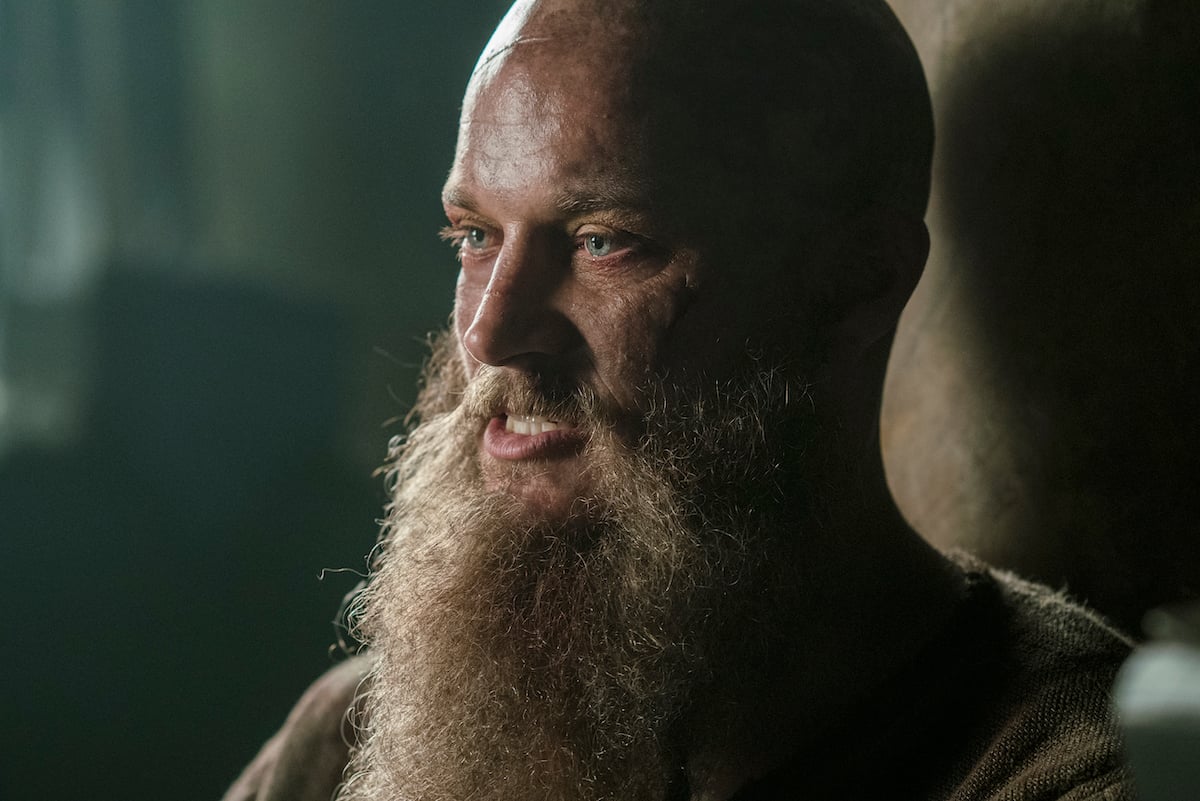 Ragnar returns after being gone for many years after a defeat at Paris at the hands of his brother, Rollo (Clive Standen). Upon his return though, people aren't too happy to see him as he abandoned them. Plus, they've learned about the destroyed settlement in Wessex that Ragnar knew about and didn't mention.
When Ragnar realizes that he doesn't have enough forces to get revenge on King Ecbert of Wessex (Linus Roache) for the settlement, he devises a new tactic. He decides to have himself killed by King Aelle of Northumbria (Ivan Kaye) by having Ecbert hand him over. He also makes a deal with Ecbert to have his son, Ivar (Alex Høgh Andersen), who traveled with him to Wessex, tell his sons that they are friends, and that Aelle is solely responsible for Ragnar's death. However, Ragnar relays to Ivar to get revenge on Ecbert.
Ragnar is given over to Aelle's forces, and he's beaten. Aelle carves a cross into Ragnar's head, and he has him thrown into a pit of snakes, where he dies from their venom. Ragnar gives a speech right before his death where he talks about the gods and Valhalla because he knows his sons will hear of it despite him not believing anymore.
How all of Ragnar's sons learned about his death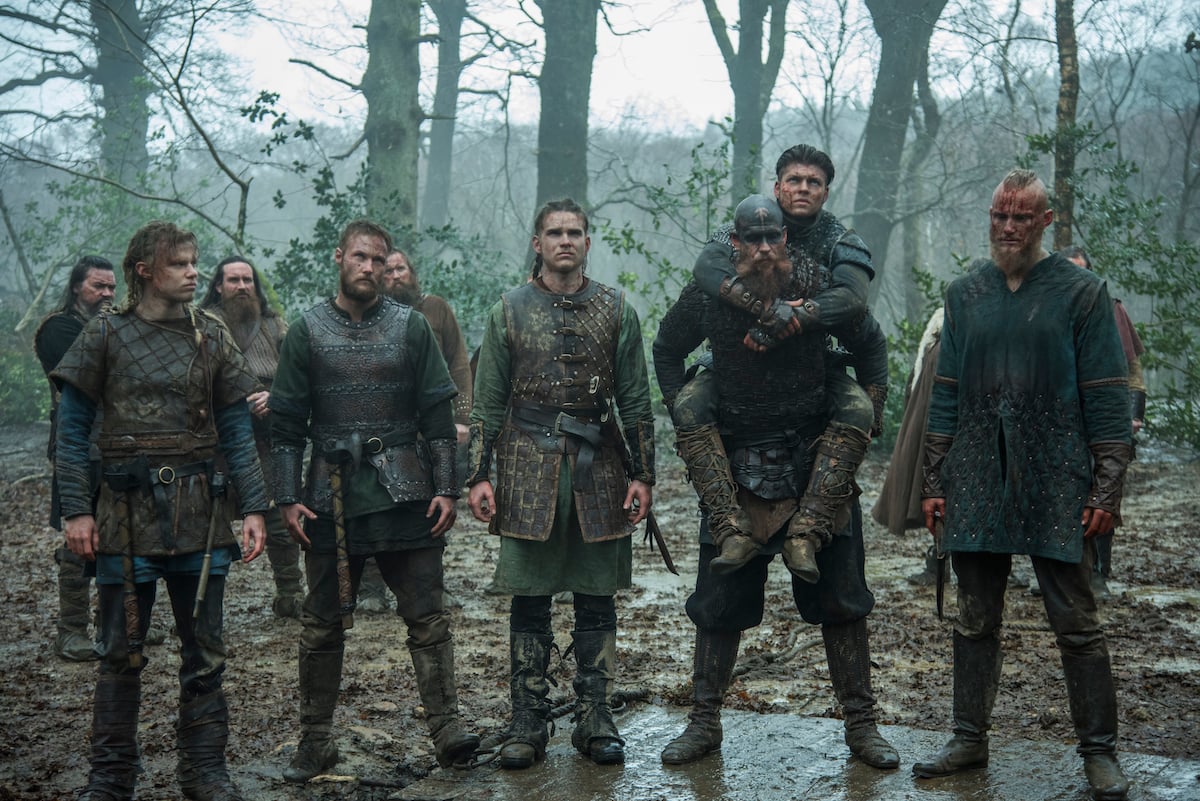 RELATED: 'Vikings': Which Character Do Fans Feel Is the 'Best Son' of Ragnar Lothbrok?
Ivar makes it back to Kattegat with the help of Ecbert's soldiers, and he fills Ubbe (Jordan Patrick Smith) and Sigurd (David Lindström), his brothers, in on what's happened. Bjorn Ironside (Alexander Ludwig) and Hvitserk (Marco Ilsø), his other brothers, are sailing on a voyage, and they make it to the Mediterranean Sea. However, Bjorn and Hvitserk notice crows and suddenly hear their father saying, "How the little piggies will grunt when they hear how the old boar suffered." Bjorn asks his brother if he heard their father too, and he did. Next, they see Odin on the hill with crows all around. "My father is dead," Bjorn says looking upset.
A man with one eye and face tattoos on the same side of his face, presumably supposed to be Odin, comes to bring the news to the sons in Kattegat. He rides in on a ship, and crows appear everywhere. He goes to Ivar first, who is heating up a blade and working on its form. He says to him, "Ivar, your father is dead. Killed by serpents." He holds Ivar's neck continuing, "Cold in the cold, iron earth, Ragnar lies." He then walks away, and Ivar, who looks stunned, starts banging on the sword and yelling.
Ubbe can hear Ivar, and he turns around to see Odin, who just stares at him and quickly disappears. Odin walks up to Sigurd as well looking him straight in the face a foot from him. Apparently, all of the sons hear the speech about "how the old boar suffered" as well.
The sons of Ragnar get a great army together once they all reunite, and it's called the Great Heathen Army. Nothing is ever the same once they get revenge on the kings of England, and they both die before it's all over. Ragnar's revenge is realized, and his sons mourn his loss from then on.