'Vikings': How Do Fans Really Feel About Rollo?
'Vikings' is full of interesting characters that viewers have gotten to know over the years. One of them is Rollo, Ragnar Lothbrok's brother.
Vikings is full of interesting characters that viewers have gotten to know over the years. One of them is Rollo (Clive Standen), Ragnar Lothbrok's (Travis Fimmel) brother. He's made some decisions over the years that have left fans scratching their heads. So, how do fans really feel about Rollo? Read on to find out. There are spoilers ahead.
Rollo struggles to find his place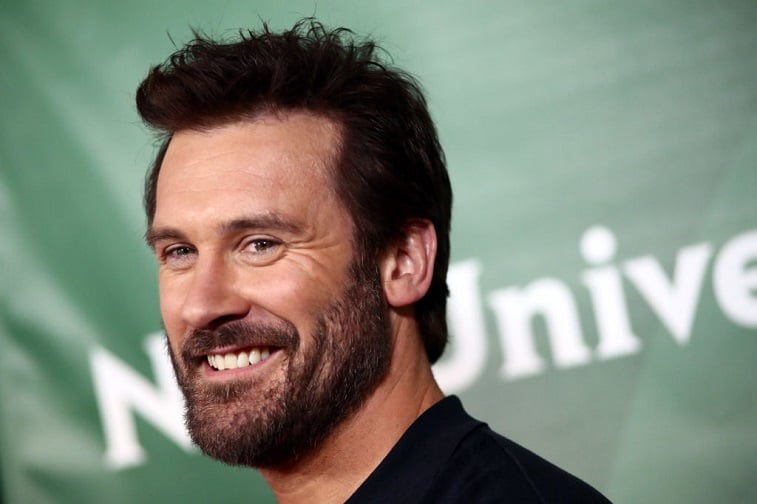 Rollo has betrayed his brother on more than one occasion, which makes fans even more conflicted about him. It's hard not to like him and at the same time hate him for what he does to his people and everything he's ever known.
"I like and hate Rollo at the same time," a Reddit user explained. "I still can't get over for what he did to Ragnar, his own brother."
The latest betrayal
A number of people can't look at Rollo the same after his latest betrayal of Ragnar. After the first raid on Paris, Ragnar leaves with most of the warriors. Rollo offers to stay behind so he can spend winter there in the camp.
While left alone, he strikes up a deal with Emperor Charles (Lothaire Bluteau) to marry his daughter, Gisla (Morgane Polanski). Rollo takes an opportunity to get ahead and he definitely does.
Rollo received 'an offer he couldn't refuse'
Some fans don't see Rollo's actions as betrayal at all. He saw an opportunity and he went for it and came out on top.
"I personally don't see it," a Reddit user said. "The guy essentially got an offer he couldn't refuse. There is nothing keeping Rollo at Ragnar's side. Siggy is dead, Ragnar doesn't trust him, and the Seer himself told him about his destiny. Also, it's not like Ragnar owns Paris and Rollo stole it."
Where's the loyalty?
Others think it's the pure disloyalty to family and everything he ever knew that's the hard part to get over. Rollo was always comparing himself to Ragnar throughout his entire life and it always seemed like he was willing to betray him whenever possible.
"I'm not sure if it's so much Rollo hate but instead his lack of loyalty to his brother," another user wrote. "I am the type of person whose family means everything, and loyalty would never come into question. But with Rollo, we've seen it many times. But either he lives in the constant shadow of his brother, or he steps out of it to create his own destiny. I guess this could be seen as a reason to hate Rollo."
Rollo wants to be equal to his brother
Some viewers see Rollo's choices as just part of his ever-evolving nature. He chose to carve out his own path instead of continuing down the same road. He saw an opportunity and he went for it.
"Rollo comes to the understanding that he needs to create his own path, his own destiny," another user thoroughly explained. "He accepts his jealous nature, but he turns that into a vehicle for bettering himself rather than tearing down Ragnar. As opposed to his earlier betrayal, he wants to be equals with Ragnar instead of beating him."
It's kind of hard to hate Rollo after really diving into the series. He may be flawed, but who isn't? He's dealing with situations thrown in his lap and reacting to them.
"I will admit that I hated Rollo for about half of the first season then, begrudgingly, I became intrigued," another Reddit user said. "In the past three seasons I have come to love Rollo. He is deeply flawed, but he has also come the furthest in terms of character development."
Rollo is a unique character that definitely turned things around for himself as time went on. Hopefully, fans will get to see him again before the final season of Vikings ends.