'Vikings': How This 1 Character's Death Changes Ragnar Lothbrok Forever
Ragnar Lothbrok (Travis Fimmel) is one of the most complex characters to ever grace our television screens. History's Vikings is full of unique character deaths that have stuck with viewers, and one in particular changes Ragnar forever. Read on to learn who it involves. There are spoilers ahead.
Ragnar and Athelstan become the best of friends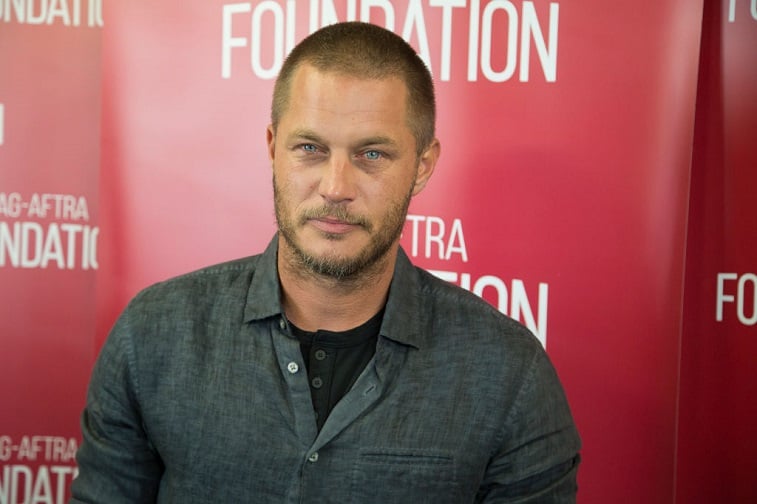 Athelstan (George Blagden) and Ragnar become great friends on the hit series. Athelstan is first introduced to viewers in season 1 as a monk at the monastery at Lindisfarne. Ragnar touches down ironically in the same place for his first raid on England. He takes Athelstan as a slave, seeing his value above all the treasures they bring back with them. He's only allowed to claim one piece of treasure from the haul, and he chooses Athelstan.
The pair become best friends and family to one another. Athelstan becomes more than valuable to Ragnar since he has a unique insight on England and its people. He also teaches Ragnar the language so he can communicate more effectively if needed and helps Ragnar plan his attack on Paris.
Athelstan was stuck between two very different worlds
Over the years, Athelstan is more than a little conflicted about his beliefs. He struggles between the Viking world and the Christian world he comes from. He's being pulled in two directions and it's basically pure madness for him.
In season 2, Athelstan is captured in England and hung on a cross to die, but King Ecbert of Wessex (Linus Roache) saves Athelstan in the end. His new friendship with the king helps and both hinders Ragnar in the future.
Athelstan's death changes Ragnar forever
Floki (Gustaf Skarsgård), who has been suspicious of Athelstan from the start, even accuses Athelstan of knowing about the Viking settlement in Wessex being destroyed. Floki has always been jealous of the friendship that Athelstan shares with Ragnar from the beginning. He has a vision he thinks has been sent from the gods. He thinks he must spill blood, and he thinks it should be Athelstan's.
Conveniently timed with Athelstan finally choosing Christianity over the Viking ways, Floki interrupts Athelstan at prayer. He has just enough time to offer up his soul before Floki kills him right then and there.
Ragnar is completely shaken from the loss of his dearest friend. He even says that Athelstan was the only person he could trust. Ragnar didn't care who his friend worshipped. He felt a connection to him that he never seems to find again. He carries Athelstan up to the highest spot he can find to get him as close to his God as he can. He buries him and even makes a makeshift cross to mark the place.
Things get worse for Ragnar
Ragnar is more than broken after Athelstan dies. Although he does manage to raid Paris, he is literally a shell of the man he once was. He no longer has the strength or the fight left in him after losing his dearest friend. He becomes bitter and lonely and it's sad to see such a great man fall so far. His second raid on Paris is a failure and he ends up returning to Kattegat just to leave in disgrace for a number of years. The loss of Athelstan marks the downward spiral that Ragnar undoubtedly finds himself in.