'Vikings' Season 6: How Ragnar Lothbrok Would Feel About That Shocking Mid-Season Finale Moment
Ragnar Lothbrok (Travis Fimmel) may be gone from Vikings, but he still lives in his sons who carry on his legacy in their own ways. Things have really spiraled out of control between them all and it's hard not to wonder what Ragnar himself would think of the way things have played out. Read on to learn what Ragnar might feel about that shocking mid-season finale moment in season 6 of Vikings. There are spoilers ahead.
The sons of Ragnar are in constant conflict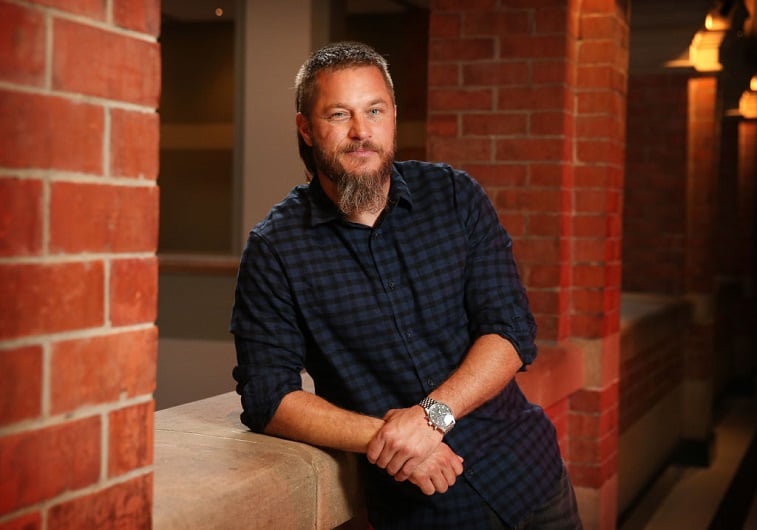 Things have actually gotten much worse and the mid-season finale could have shown Bjorn Ironside (Alexander Ludwig) being seriously wounded. He was stabbed by his brother Ivar (Alex Høgh Andersen) during the major battle between the Rus and the main characters. If Bjorn is really dead, it changes everything.
Ragnar Lothbrok would certainly have some major feelings about his sons' constant need to prove which one of them is carrying on his true legacy. Ragnar always had a soft spot for Bjorn, even though he would probably agree that Bjorn brings a lot of it on himself.
I'm positive that Ragnar doesn't want to see any of his sons killed, especially at the hands of each other. The Seer (John Kavanagh) was right when he said that the death of Ragnar would bring numerous "calamities."
Ragnar's sons are always fighting
From the moment of Ragnar's death, his sons came together to bring the Great Heathen Army to England to get revenge. But after they achieve this ultimate goal, they are in constant conflict with each other from then on.
Ragnar would definitely be disturbed that his sons are always fighting each other instead of working together. It isn't at all what he intended to leave behind. Each of them thinks they are doing the right thing in their own way for their father's sake.
What would Ragnar have really wanted? Well, he definitely wouldn't have wanted his sons to fight each other. They should be looking to expand their horizons for the sake of their people, not limit themselves by fighting over the land they already claim.
What would Ragnar Lothbrok think if Ivar killed Bjorn?
It looks like Bjorn could really be dead after that fatal wound at the hands of Ivar. If that's the case, then Ragnar would be sad to say the least. He always had a special place for Bjorn as his first son and Lagertha's (Katheryn Winnick) child.
The loss of Bjorn Ironside would be the loss of a real legend. The Seer spoke to Ragnar about Bjorn numerous times. He's clearly linked with his father, and his death would definitely shatter Ragnar to the core.
Although we still don't know for sure if Bjorn is dead or alive, it's safe to say that Ragnar wouldn't be pleased at the thought of Ivar doing anything remotely close to that to another of his sons. Ivar already killed Sigurd (David Lindström) and one son is enough for a lifetime.