'Vikings' Season 6: Is Floki Still Alive?
Season 5B of Vikings was one full of changes for Floki (Gustaf Skarsgård). His settlement started to rot out from under him and everyone turned on each other just like people are prone to do. He discovered an unwanted surprise when venturing into the mouth of a cave inside a volcano, which just so happened to erupt when he was still inside. So, did Floki survive his ordeal? Read on for spoilers for the final season of Vikings. Make sure you're caught up before reading any further.
Floki's settlement isn't what it seems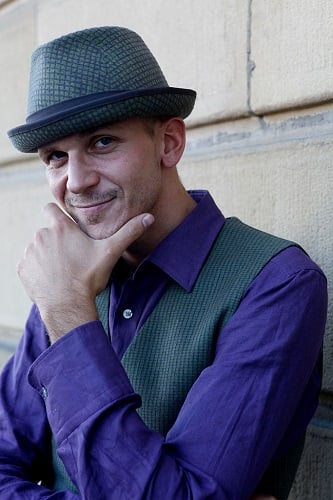 Fans of Floki know he has struggled to find his purpose since viewers were first introduced to him. When his wife Helga (Maude Hirst) was still alive, Floki was a little more at ease, but not by much. In a quest to find a better place, he discovers Iceland, which he believes is Asgard. He travels back to Kattegat to bring enough people to establish a settlement in the "land of the gods," but things quickly resort to violence and death.
Floki ends up having enough and he tells Kjetill (Adam Copeland) that he's done with everyone. He also says that he won't kill him but he would if he were still the man he once was. He's clearly grown in his later years, but he's truly crushed when things don't work out with his settlement like he's planned.
"But you see, I won't do any of that, for even though you…and everyone else in this cursed settlement have shown me that I can't change other human beings, I have changed myself, and I intend to stay this way," Floki says. "I owe it to the dead. Do with this place as you like, I'm done with the humans."
He finds a cave with a surprise
Floki walks away from civilization presumably to find the gods and live with them instead. He finds a cave that he thinks is the gate to Helheim. Hoping to find his own gods, he gets a rude awakening when he travels into the cave and discovers a cross carved into stone. Floki is considerably shocked and in total disbelief. He cries and laughs in confusion as the volcano that encompasses the cave erupts and buries him inside.
Floki has always felt very close to the gods and the people around him notice. He clearly prides himself on his knowledge and Queen Aslaug (Alyssa Sutherland) even has him teach young Ivar the ways of the Vikings. If he did survive the explosion, he will be feeling all sorts of emotions. Seeing that cross and the look of pure devastation on his face was moving. He won't return to the settlement if he does survive his ordeal since he may be questioning everything he has ever known as a lie.
Could Floki have survived?
It's hard to believe that anyone could survive a situation that catastrophic and live to tell about it. He was trapped deep in a cave and a volcano exploded basically all around him. But, considering that Floki was a staple on the series since season 1, he will most likely survive the situation. Viewers didn't actually see him die, which is a good sign. He will most likely survive and live to see another day.
Floki is a skilled boat builder and once word gets back to them in Kattegat about what happened, they'll be quick to go looking for him. In the new trailer for the final season of Vikings, it looks like Ubbe (Jordan Patrick Smith) is going to search for Floki and find out what really happened. He's seen traveling on a boat and speaking to Kjetill. "I want to search for Floki," Ubbe says. "You can search all you want but you won't find him," Kjetill tells him in response.
Clearly, Ubbe isn't giving up on his father's old friend, and neither are the fans. Vikings will be back for one final season on December 4.