'Vikings' Season 6: What Will Happen in the Final Episodes? A New Promo Reveals What's to Come
Vikings fans are already wondering what will happen in the final episodes of season 6. The mid-season finale premiered this week and left a lot of questions up in the air. Luckily, there's at least a new promo trailer to tide fans over, or maybe just make them impatient with anticipation? Read on to learn more. There are spoilers ahead.
Episode 10 left fans shocked and confused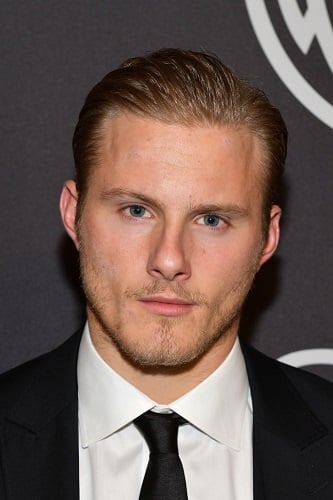 Many fans were confused about what actually happened in the mid-season finale. It's unclear whether certain scenes took place or if they were in a character's head the entire time. The Rus finally invaded and they showed no mercy. Things still seem unclear when it comes to the main character's fates.
Bjorn Ironside (Alexander Ludwig) was stabbed through the chest and out his back while fighting. It appears Ivar (Alex Høgh Andersen) is the one to have dealt him the deadly blow. So, is Bjorn alive? Where does this leave the rest of Ragnar's sons?
A new promo trailer may have some answers
Obviously, we need answers, and a new promo trailer hints at what might come. It's 25 seconds of pure bliss and also cryptic messages. We first see Bjorn laying there with his eyes open on the battlefield. Then we see a sword on the beach, presumably Bjorn's.
Next, we see someone picking up Bjorn's sword and Hvitserk (Marco Ilsø) says, "I told you Ivar. You can't kill him."
"That's impossible," Ivar says in response. He's clearly in disbelief with what he sees. We see remaining warriors on both sides gearing up to fight one more time.
We also get to see Ubbe (Jordan Patrick Smith) possibly reach the Golden Land. "It's a new world," Ubbe says. We also see him in the midst of fighting his own battle. We get to see some hints that Ubbe may make it to America.
Predictions for the final episodes of 'Vikings'
Bjorn Ironside is most likely dead from his wounds. How could anyone survive something like that? There will be a proper send-off to the king he was. His wives will be left to pick up the pieces among his people and followers.
Things could go either way with Ivar. He could choose to sail somewhere new or set himself up as the puppet King in Kattegat for the Rus. Hvitserk will most likely stay by Ivar's side now until the end of the series. Their dynamic has changed and it's nice to see them getting along.
Ubbe will sail to the Golden Land, aka America. He'll encounter Native Americans if the new trailer is anything to go on. It will be interesting to see a new side of Ubbe making his own way in the world.
There's still a lot up in the air when it comes to how things will end. It would be nice to see Rollo (Clive Standen) one more time, as well as the characters in England. Fans will have to wait and see.