'Vikings' Season 6: Why Bjorn Ironside Will Seek Revenge for [SPOILER'S] Death
The first half of the final season of Vikings is heating up and episode 6 held a shocking death for the main characters. The next episode will show the aftermath of their loss and how King Bjorn Ironside (Alexander Ludwig) decides to deal with it. Read on to learn why Bjorn will look for revenge. There are spoilers ahead.
The death of the most famous shield-maiden in the world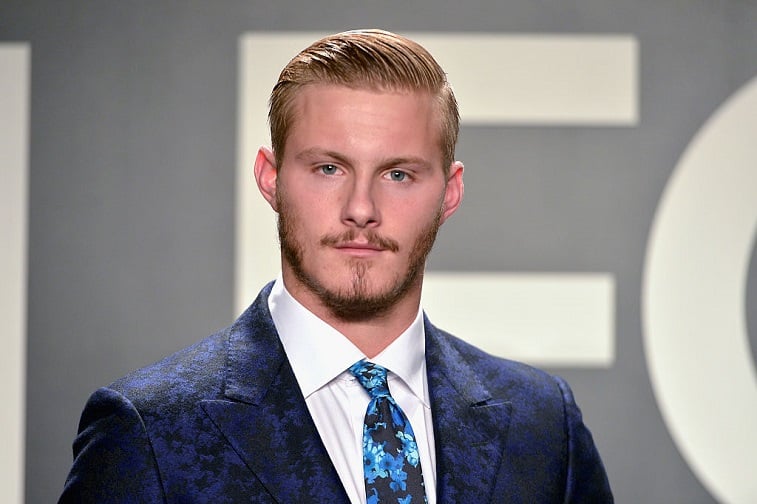 Lagertha (Katheryn Winnick), who has been looking older and older this season, finally met her end in a strange way. After fighting off the bandits and killing their leader, she travels to Kattegat with wounds from battle. After falling off her horse and crawling, Hvitserk (Marco Ilsø) mistakes her for Ivar (Alex Høgh Andersen) while hallucinating. He stabs her to death and just like that, the prophecy that she'd die by the hand of a son of Ragnar is fulfilled.
Lagertha's son is left to pick up the pieces
The promo for episode 7 of Vikings shows Bjorn has returned to Kattegat to learn of his mother's terrible fate. He clearly mourns her deeply and says farewell to his mother and the person that he loved more than anyone in this world. With numerous people watching, Lagertha's funeral pyre is lit.
"I hoped the day would never come when I had to bid you farewell," Bjorn says. "You were always my strength, my guide. You taught me to go on no matter what. You taught me not to be afraid. And now I see that like me, the earth itself is unwilling to let you go. But the gods call you home. They eagerly await your arrival in Valhalla. As does my father. I wish I could be there."
A 'legend' and a 'hero'
Bjorn is clearly extremely broken about losing his strength and guide. "You are already a legend. The greatest shield-maiden of all time," Bjorn continues. "A hero to thousands of women. But to me you will always be my mother, who bore me, who raised me, who protected and fought for me and I swear I will fight for you now."
The people look on in sadness and respect for the life Lagertha lived as the funeral pyre goes up in flames. "I could not protect you in life but I can punish your murderer after it," Bjorn says. "Farewell. I have loved you more than I have loved any other. Farewell Lagertha. Farewell. I love you. I will miss you. I will avenge you."
Why Bjorn Ironside must get revenge
There is no way Bjorn is going to sit around instead of finding out who killed his mother. He's going to track them down, and eventually he will learn it was Hvitserk. Hopefully, this doesn't lead to more death, but from the way Bjorn is talking, he's out for blood and he isn't going to let this go. As he said, he loved his mother more than anything. He'll make sure he avenges her.
Bjorn has always been a good son, well, at least most of the time. He will be extremely broken for a long time until he comes to terms with the loss completely. Finding Lagertha's killer and avenging her death will do that for Bjorn.