'Vikings' Season 6: Why [SPOILER] Can't Be Dead Because of What the Seer Said
Season 6 of Vikings left fans utterly shocked and in disbelief at the loss of a main character. Read on to learn why a son of Ragnar can't be dead because of something the Seer said to him. There are spoilers ahead for Vikings.
Was a son of Ragnar really killed?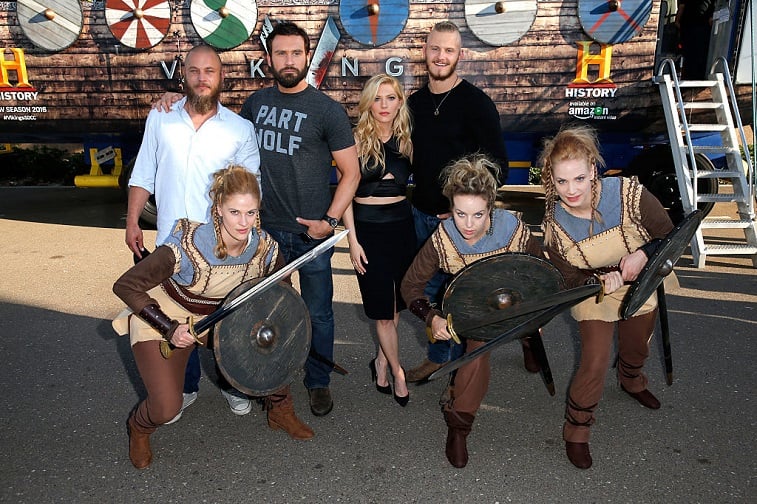 In episode 10 of season 6, Bjorn Ironside (Alexander Ludwig) is stabbed by his brother, Ivar (Alex Høgh Andersen) during the Rus invasion of Scandinavia. There's no way anyone could have survived a stab wound like that and people are really concerned for Bjorn's well-being.
However, more than a few fans on Reddit believe it might have all been in Bjorn's head the entire time. He may have been trying to imagine how things would play out before the battle actually went down.
'The Best Laid Plans'
"The title 'The Best Laid Plans' explains the entire episode, a Reddit user explained. "The reason it seemed like everyone was astral projecting everywhere is because the battle hasn't even begun. What if most of the episode is Bjorn imagining different strategies and scenarios based on Ivar's plans? He's imagining different scenarios and needs to find the Best Laid Plan to defeat the Rus and protect his people and land."
The Seer's comment to Bjorn that could prove he's still alive
After Bjorn took back his rightful place as the King of Kattegat, he speaks to the Seer (John Kavanagh) who tells him of his future and what's to come. "No one will ever forget the name of Bjorn Ironside, greater than Ragnar," the Seer says.
What the Seer says usually comes to pass, so his advice to Bjorn about his future could very well be true. But as it stands, people are constantly comparing Bjorn to his father, Ragnar Lothbrok (Travis Fimmel). He's been having a tough time in season 6 finding his footing as king.
He's passed up for the position of the King of Norway, and he's just constantly doubting himself at this rate. His people are even doubting his skills as a leader because he keeps making poor choices. He let the bandits go free which in turn helps lead to the death of his own son and his mother, Lagertha (Katheryn Winnick).
The Rus have come to invade their world and take over and Bjorn is in over his head. He's not really someone worth remembering right now. Sure he sailed to distant lands and made a name for himself as a fierce warrior, but you'd expect from what the Seer said that more is to come from Bjorn Ironside. As the first son of Ragnar Lothbrok, he still has more to accomplish in life before he goes off to join his father in Valhalla.
Bjorn's hit a rut. It was clear before episode 10 and the people around him are questioning his every move. He must find a way to redeem himself because based on what the Seer said, no one will ever forget him. He must still be alive to fulfill his destiny.