'Vikings' Season 6B: There's a New Photo of King Alfred of Wessex
Fans of the hit series Vikings are anxiously awaiting any news about season 6B. It will be the final season of the show and there's still a lot of unanswered questions about the main characters. We now know that King Alfred of Wessex (Ferdia Walsh-Peelo) will return for the final season. Read on to learn more about a new photo of Alfred geared up for battle.
A fan posted a new photo of Alfred to Reddit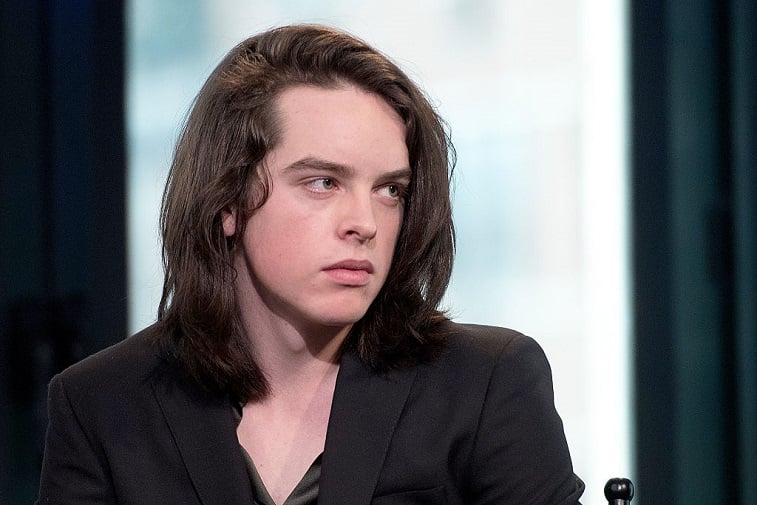 Luckily eagle-eyes fans of the series have been quick to share any new information they come across on Reddit. One fan spotted an Instagram image of an actor alongside a battle-hardened King Alfred of Wessex. The two stand side by side for a photo.
Alfred looks like he's been through a battle and seen some stuff. We know it's Walsh-Peelo, the actor who plays Alfred, because he commented on the photo on Instagram with: "😂😂❤️❤️."
'Vikings' fans react to the new image
Fans are understandably excited about what this could all mean for the series. Going back to England means Alfred could be facing the sons of Ragnar in the worst way.
One fan thinks it will be Alfred and Ivar (Alex Høgh Andersen) going up against each other in the upcoming episodes. "It's King Alfred vs Ivar……Why Ivar ends up coming back to England…I have no idea," one Reddit user speculated.
Viewers aren't sure what's in store for them in season 6B, but the best is still yet to come. One fan could barely recognize Walsh-Peelo in the new image and thinks it looks like a stunt double for another actor who is no longer on the show.
"That actually doesn't even really look like FWP…..it looks like a stunt double for Jonathan Rhys Meyers, though it of course, isn't….since we know Heahmund is dead by the time this is being filmed," they said.
Ferdia Walsh-Peelo posted a similar image of himself
Walsh-Peelo took the time to post a similar image of himself to his Instagram. He's looking like he's been through battle once again. It's a close-up shot of himself with new facial hair and a look of wisdom. There's dirt and blood on his face and he's definitely been through something serious, possibly a battle.
He captioned the image: "Vikings 6B hitting your screens later this year. Be prepared for the wrath of Alfred 2.0! Photo brought to you by the legend @alexhoeghandersen."
That's not the only look at what might be coming in season 6B of 'Vikings'
Walsh-Peelo also took the time to share himself screaming like he might at Ivar. Maybe he's preparing for the new season and stretching his voice muscles? He's heard calling out Ivar in the short video. Alfred can be heard saying: "Come out and fight you coward! Ivar!"
"Love screaming my head off in ADR for @historyvikings 😂😂😂 #class I have no voice anymore. But I'm still coming for you @alexhoeghandersen bro," the actor captioned the post.
Fans can't wait to see King Alfred of Wessex once again in Vikings when season 6B returns.