'Vikings': The Real Reason Why Rollo Owes a Lot to Siggy
Siggy is Earl Haraldson's wife until Ragnar Lothbrok kills him and takes his place as earl. Siggy then forms a bond with Rollo.
Siggy (Jessalyn Gilsig) is Earl Haraldson's (Gabriel Byrne) wife until Ragnar Lothbrok (Travis Fimmel) kills him and takes his place as earl. Siggy, who has already formed a bond with Rollo (Clive Standen), does everything she can to further her own ambitions and that of Rollo as well. Read on to learn why Rollo owes so much to Siggy.
Siggy is more than a little practical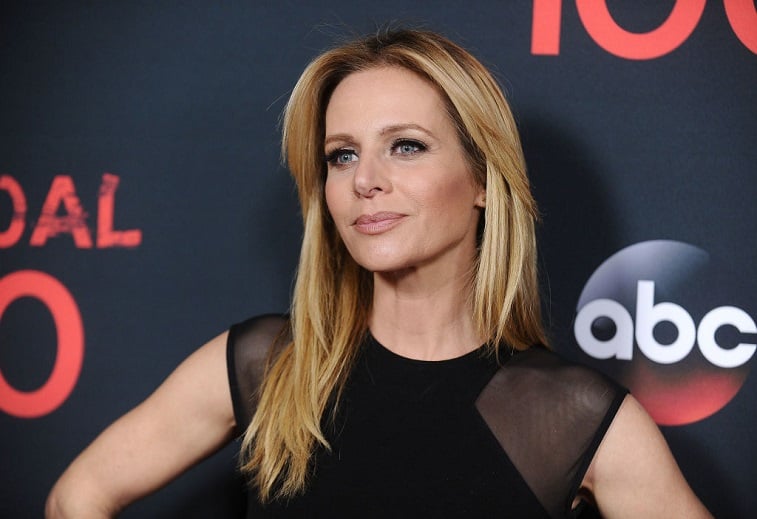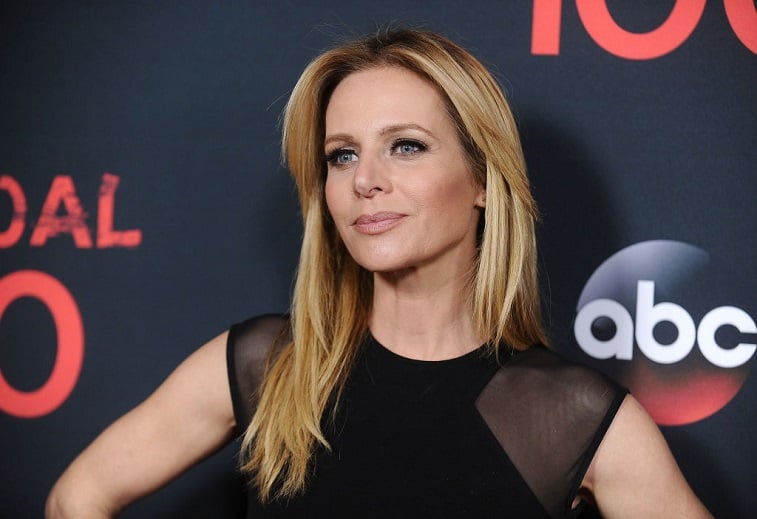 Immediately after Haraldson's death, Siggy takes the practical approach. She starts yelling, "Hail Earl Ragnar," while her husband lays there dead. She knows she's in danger, so she does the smart thing in the moment.
Almost right away, Rollo and Siggy take an interest in each other. With Haraldson gone, Rollo takes her under his wing so to speak, and they become lovers.
Rollo doesn't treat Siggy right
Rollo of course doesn't treat her right. He cheats on her on multiple occasions and when things go south between himself and his brother Ragnar, he starts drinking heavily. Siggy starts looking for ways to get them both to "rise" in station.
Siggy even goes so far as to sleep with King Horik (Donal Logue) and even his son to get to know her enemies better. Siggy always does what she has to and befriends those she needs to in the moment to better the circumstances for herself and Rollo as well.
Siggy does what she can to help Rollo
Rollo doesn't fully appreciate Siggy and the sacrifices she makes for him. She's certainly not happy with him, but she feels she can manipulate him to do the right thing. Sometimes she can, and one example is when Jarl Borg (Thorbjørn Harr) comes to take over Kattegat. Siggy gets Rollo up and going to protect the town and its citizens. She encourages him when he needs it and her presence seems to only calm the animal inside Rollo.
Siggy dies and Rollo starts drinking again
But sadly, Siggy dies in season 3, which immediately leaves Rollo with an immense amount of regret. She dies saving Ubbe and Hvitserk from drowning. Rollo admits that he didn't treat her the way she deserved and he should have appreciated her more.
Siggy attached her life to his and in the end, all it did was prolong her life a little longer. She still lost her life as an earl's wife and her daughter died from an illness. All Siggy had left was Rollo and he only ever seemed to disappoint her.
Rollo makes a name for himself
Rollo's immediate response is to drink his problems away and act a fool. He blames himself for her death and he does take the whole thing hard. However, after talking to the Seer (John Kavanagh) and learning that he has a great fate ahead of him, Rollo seems to turn everything around. He ends up making quite a name for himself once he betrays everything he ever knew for power and privilege.
It can be argued Rollo wouldn't have made it nearly half as far without Siggy's encouragement every step of the way until her ultimate demise.