'Vikings': Why Athelstan Was the Best Friend Ragnar Lothbrok Needed
Sometimes friendships can grow out of strange situations, and the one between Ragnar Lothbrok (Travis Fimmel) and Athelstan (George Blagden) is certainly one of them. Read on to learn why Athelstan was the best friend Ragnar always needed on the hit series Vikings.
Ragnar encounters Athelstan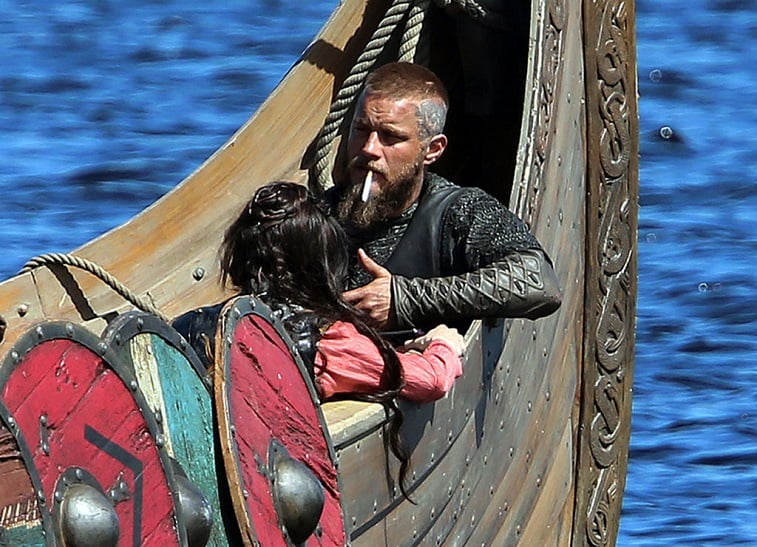 Athelstan is just a monk when he meets Ragnar at the monastery at Lindisfarne. Ragnar first takes him as a slave seeing his worth almost immediately. Athelstan can speak their language from his time traveling and he knows a lot about the Saxons.
When they return, Ragnar chooses to keep Athelstan around
Although Ragnar orchestrated the first-ever raid on England, he returns home and is punished for it by Earl Haraldson. Ragnar is only allowed to choose one piece of treasure and he chooses Athelstan. He originally takes him as a slave, but they become best friends over time.
Ragnar needs a friend who he can rely on completely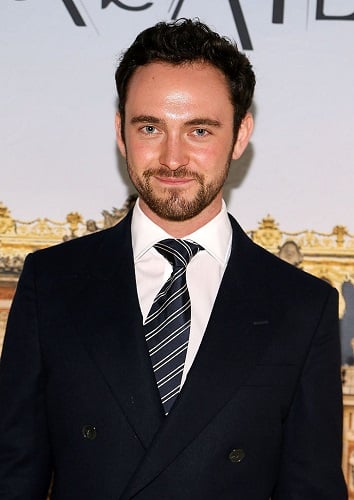 Ragnar hasn't had the best luck when it comes to friends. Look at his brother Rollo (Clive Standen) who is always supposed to be there. He can't help but betray him every chance he gets. Athelstan steps up to the plate and becomes the shoulder Ragnar needs to lean on.
Athelstan teaches Ragnar about the Saxons and their language as well. When Athelstan is captured in Wessex, Ragnar comes back for him and to raid once again, but he doesn't leave without his best friend. Athelstan could have stayed in safety in Wessex around what he knows, but he chooses to go back with Ragnar because they are stronger together.
Athelstan is always there for Ragnar
Athelstan is always there when Ragnar needs him. Whether it be advice or just a loyal warrior at his side, Athelstan is loyal to the core. He chooses Ragnar over King Ecbert (Linus Roache) and fully embraces his friend and his Viking ways, at least at first.
Athelstan's death forever changes Ragnar Lothbrok
Athelstan is uniquely spiritual in that he sees truth in both the Viking gods and the Christian God. Eventually, he chooses God in the end. Athelstan is killed in season 3 at the hands of Floki (Gustaf Caspar Orm Skarsgård), mostly out of jealously.
When Ragnar realizes what's happened, he is devastated by the loss of his closest friend. He is forever changed because of the loss. Athelstan is arguably missed more than any other character on the show after his passing. His true friendship with Ragnar affected not only themselves, but everyone who interacted with them.
The friendship between Ragnar and Athelstan was unlike any other
Even after Athelstan's death, Ragnar never gets over his loss. He carries Athelstan's cross around his neck until he meets Athelstan's son Alfred, and gives it to him in memory of his father. Their friendship was deep and unlike any other. It changed both of their worlds. Things are never the same after Ragnar encounters Athelstan at Lindisfarne.