'Vikings': Why Harald Finehair Has a Problem With Bjorn Ironside
King Harald Finehair (Peter Franzén) has a major problem with King Bjorn Ironside (Alexander Ludwig) from the moment they first meet. What's his problem with Bjorn anyways and where does it all come from? Read on to learn why it makes sense that Harald has an issue with Bjorn. There are spoilers ahead for season 6 of Vikings.
King Harald Finehair has his heart set on becoming the King of all Norway
For anyone who has seen the latest season of Vikings, it's obvious why Harald has a problem with Bjorn. He's had his heart set on being the King of Norway for a long time and he can't accomplish that with Bjorn as the King of Kattegat. But there's actually more to it than that.
Why Harald really has a problem with Bjorn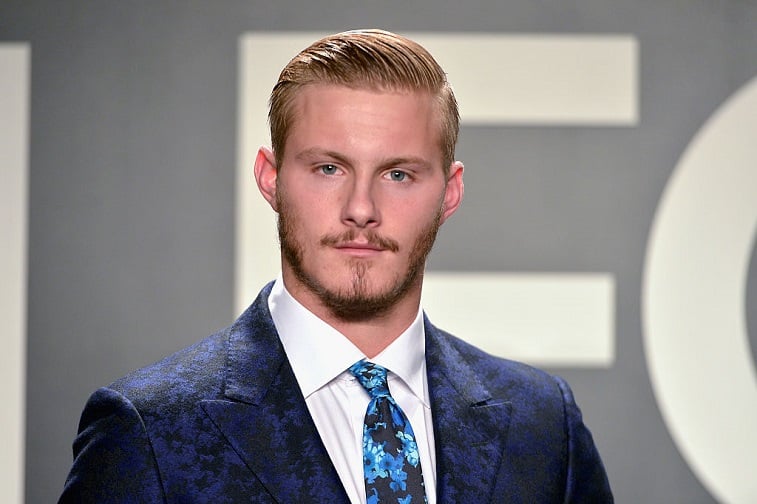 Bjorn is the first son of Ragnar Lothbrok (Travis Fimmel). Harald has always had a rivalry with Ragnar. It makes sense that his rivalry would pass from father to son when it becomes obvious that Bjorn is following in his father's footsteps to be a great man.
Ragnar was the most famous Viking in their world and naturally, Harald always felt less than him. He does whatever he can to get one over on Ragnar's family, and that includes his ex-wife, Lagertha (Katheryn Winnick). Harald tries to take Kattegat from Lagertha when she is the current ruler. He then abducts her lover Astrid (Josefin Asplund) and makes her his queen. But that isn't the end of Harald's cruelty towards Ragnar's family.
The rivalry has only grown now that Harald is the King of Norway
In season 6 of Vikings, Harald is voted in as the King of Norway. Fans may have thought it would be Bjorn because it was just that close. However, Harald wins by manipulation and is now the King of all Norway.
The rivalry hasn't stopped there though. He tries to have Bjorn killed anyways. Luckily, Bjorn escapes, but just barely. The two have to work together when the Rus come to take over Scandinavia. Harald sexually assaults Bjorn's second wife Ingrid (Lucy Martin) against her will before the battle with the Rus. He promises to marry her if Bjorn is killed in battle.
Harald just needs to let things go
Harald really needs to let his rivalry towards the Lothbrok family go. He's gotten what he wanted. He's the King of Norway and he can pretty much have whatever he wants. He doesn't need to spend his time being obsessed with Bjorn and what he has. He needs to move on and make his own way in life without worrying about Bjorn or anyone else in the Lothbrok family. It will be his downfall to continue with his rivalry towards Bjorn Ironside.
During the mid-season finale, it's unclear what happens to Harald. He appears gravely wounded, but viewers didn't see him die. Bjorn is stabbed and there's no way he can come back from a wound like that. Fans will have to wait to see what happens to Harald and Bjorn when Vikings returns.