'Vikings': Why Torvi Shouldn't Be Underestimated
Vikings is full of amazing characters and one of those is definitely Torvi (Georgia Hirst). She's been through more than most on the series and lived to tell about it. She's faced terrible situations over and over again and somehow, she is able to maneuver into a favorable position. Read on to learn why Torvi shouldn't be underestimated. There are spoilers ahead.
Who is Torvi?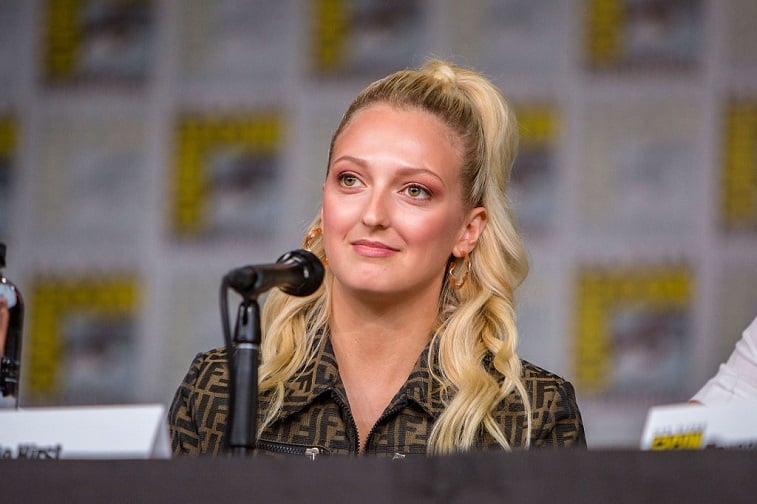 Torvi is first introduced as the wife of Jarl Borg (Thorbjørn Harr), who quickly finds himself at odds with Ragnar Lothbrok (Travis Fimmel). When Jarl Borg is killed by Ragnar, Torvi gives birth to their son Guthrum. But before that, she is forced to witness her husband's gruesome execution. She next marries Erlendur (Edvin Endre), who is more than abusive and manipulative. Eventually, Torvi kills Erlendur in a twist of fate after he tries to force her to kill Bjorn Ironside (Alexander Ludwig).
Torvi decides to then be with Bjorn and they have two children together. When Bjorn wants to end the marriage and Torvi doesn't seem to complain, she finds herself tied to his half-brother, Ubbe (Jordan Patrick Smith). Torvi and Ubbe get married and she even becomes Christian with him when King Alfred (Ferdia Walsh-Peelo) asks. She does what she has to in order to survive.
Torvi shouldn't be underestimated
Torvi is more than a capable shield-maiden. She's a fierce warrior and close friend to Lagertha (Katheryn Winnick). She'd do anything for those that she cares for because she is so loyal. It becomes obvious when she helps Lagertha take back Kattegat from Queen Aslaug (Alyssa Sutherland).
Her loyalty truly knows no limits. Even when she is clearly so unhappy with Bjorn, she still sticks by his side until he tells her it's time to end it, and she doesn't object then either. She will go with the flow, but only to a certain extent. She fights for what she wants, but she does it in her own way.
She is a wonderful mother and wife
Torvi speaks her mind even when it isn't exactly appreciated by those around her. It's made her a loyal friend to Lagertha and a wonderful mother and wife. Bjorn even tells her that he appreciates her bringing up his children the way she has. She always wants her children to be proud of their father, even when he isn't exactly the best parental figure. She chooses to portray Bjorn in a positive light even when she has every reason not to.
A warrior that's loyal to her core
Torvi fights for what she believes in no matter what anyone else thinks. When Ubbe (Jordan Patrick Smith), her husband after Bjorn (and his half brother), has to convert to Christianity, she does the same with him out of support. Not everyone is on board with this, but it doesn't matter because Torvi does what she wants and what she feels is right. It eventually helps their cause with Alfred as well.
When a friend or family member needs her, Torvi will be there when called upon. She's the type of person anyone would be glad to have on their side. She'll fight to the end, even if it means sacrificing her life for the people she cares about or for what she believes in. Torvi shouldn't be underestimated in the slightest.