'Vikings': Why Ubbe Is Really the Best of Ragnar Lothbrok's Sons
Out of all the sons of Ragnar Lothbrok on 'Vikings', Ubbe is by far the best of them. He's level-headed and smart and has the best of Ragnar's qualities.
Out of all the sons of Ragnar Lothbrok (Travis Fimmel) on Vikings, Ubbe (Patrick Jordan Smith) is by far the best of them. He's level-headed and smart and has the best of Ragnar's qualities. Read on to learn why he is the most like Ragnar. There are spoilers ahead.
Who is Ubbe?
Ubbe is the first son between Ragnar and Aslaug (Alyssa Sutherland). He's the most relaxed and mellow of the sons of Ragnar. He may be quiet, but he isn't afraid to say what's on his mind when the time comes.
He goes with the flow of life
Ubbe goes with the flow with most things and a major example of this is when Lagertha (Katheryn Winnick) kills his mother and takes back Kattegat for herself. At first, Ubbe wants revenge, but he slowly gets over it and ends up very close with Lagertha as the seasons go on. It may seem strange for some viewers, but Ubbe is his own person and he now shares a close relationship with Lagertha, who is also his half brother's mother.
Ubbe compromises when it's needed
Ubbe has his own goals and aspirations, including searching for Floki (Gustaf Skarsgård) in Iceland. Instead, he puts that on hold to take care of Kattegat for Bjorn (Alexander Ludwig) while he's away. Ubbe knows the duty of family and he takes charge while Bjorn is gone. He isn't about to pull the selfish card and do what he wants because that isn't in his nature.
He does what he has to
At the urging of King Alfred (Ferdia Walsh-Peelo), Ubbe and Torvi (Georgia Hirst) both convert to Christianity and are baptized to solidify the bonds between the Viking and Saxon alliance. Not everyone agrees with their decision, but Ubbe does what he thinks is right in the moment. His father would have been proud of him for working with the Saxons to better the lives of their people. They end up securing land in England arguably because of Ubbe's friendship with Alfred.
What fans say about Ubbe
Many fans believe that Ubbe is the best of Ragnar's offspring. He's just like Ragnar was when he had hope for the future. Lagertha even tells Ubbe how much he resembles Ragnar when she first knew him.
"Ubbe represents Ragnar before he got angry and bitter," a Reddit user explained.
Ubbe never seemed to forget what his father always wanted for their people. Good farming land was a big part of that. "There have been multiple occasions where Ubbe has mentioned what Ragnar would have wanted for his people," another Reddit user said.
Ubbe not only looks like Ragnar, but he acts and even moves like him at times as well and fans have taken notice. "I completely agree," a Reddit user said in regards to Ubbe. "Ubbe really has the attributes of Ragnar and sometimes he even moves like Ragnar. I like him and I hope he will be in this show a lot longer."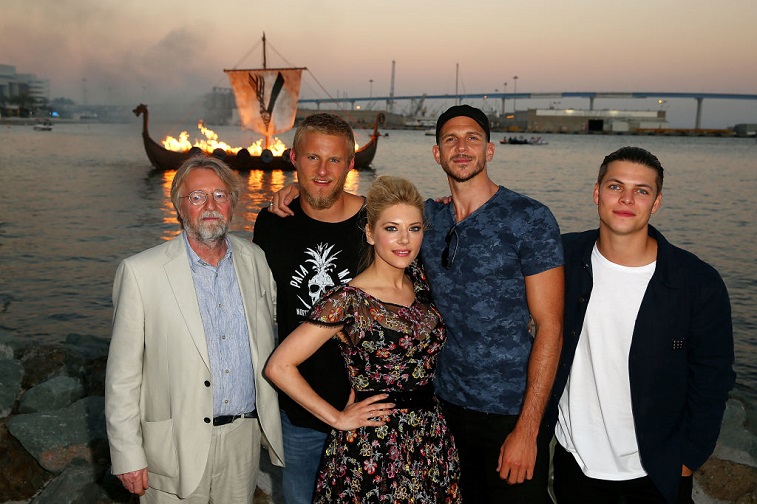 Ubbe is just one of the sons of Ragnar, but he's definitely the most like him. The other sons are not as open to compromise and can't always see the bigger picture at times. Ubbe is by far the best of Ragnar's sons and he'll carry his legacy with him always.