Vin Diesel Explains Why 'Fast 11' Is Ending the 'Fast' Franchise: 'Every Good Story Needs a Finale'
The Fast franchise is retiring from the road. It all started with 2001's The Fast and the Furious starring Vin Diesel and the late Paul Walker. Now 20 years later, Diesel, who plays Dominic "Dom" Toretto, is explaining why the Fast movies are ending. 
Vin Diesel says everything has to end, even the 'Fast' franchise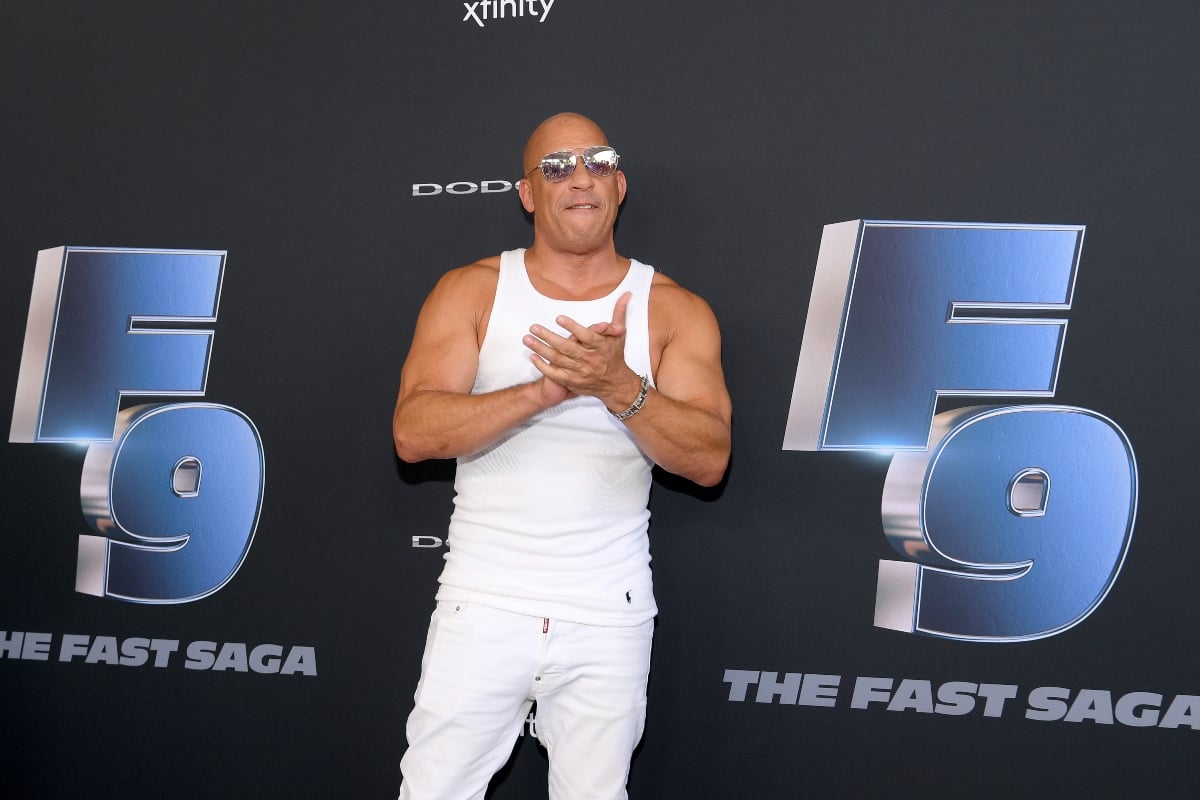 Following Diesel's announcement that the Fast franchise will conclude after the next two installments, the 53-year-old participated in a Zoom interview with Vulture. He explained why it's time for the franchise to end. And it's not because he's tired of playing Toretto. "I love the fact that I get to play Dom Toretto," Diesel told the publication in June 2021. But rather because everything has to end eventually. 
"The finale comes because every good story needs a finale; because every book that you've read has a last chapter; because that's the nature of storytelling," Diesel said. 
He continued, saying that while some fans might like there to be more Fast movies, they're owed a conclusion. 
"I'm sure that there are people that would love for Fast to continue on and on and on and on," he said. "The universe, the Fast Universe, will do that, clearly, and there'll be different iterations of stories and different story lines that are played out within the future. But in terms of this mythology, I think we owe it to the fans — even though I suspect it'll feel bittersweet to a lot of people — to give them the finale."
Diesel's not ruling out the possibility of a Dom Toretto spinoff
Just as the franchise is beginning to wind down Diesel might be gearing up to star in a Fast spinoff. At least, he's not ruling it out. Asked why a solo film about Toretto never happened, Diesel made it clear there's the possibility of doing one in the future. 
The "Toretto storyline that they've wanted to do can always exist in the future," he said, referring to longtime Fast producer Neal Moritz's mention of a Toretto spinoff. "It's not something that is completely off the table." 
Asked to clarify the possibility of a spinoff or even a prequel, seeing as Fast fans have met young Toretto on screen, he added: "I will say that there is nothing that is off the table." 
So the Fast franchise is certainly ending but Diesel might someday continue Toretto's story with a solo movie. 
'F9: The Fast Saga' premieres on June 25
The latest Fast movie is about to hit theaters after getting pushed back. The ninth installment, or F9, debuts on June 25, 2021. In it, Toretto's quiet family life gets put on hold. He brings together his crew while having to simultaneously confront his past. Toretto faces off against his estranged brother, Jakob, as played by John Cena.
Directed by Justin Lin, F9 also stars Michelle Rodriguez (Letty), Jordana Brewster (Mia), Tyrese Gibson (Roman), Ludacris (Tej), Charlize Theron (Cipher), and more.