Vin Diesel Got His Acting Start When He Was Caught Breaking Into a Theater at 7-Years-Old
Before Vin Diesel was the headliner for one of the biggest movie franchises in the world, he was just a struggling actor like many others. Before even that, he was a young kid who didn't even know he wanted to be an actor.
Diesel's start in show business came in a way you might not expect. It actually occurred when he was in the middle of getting into some trouble. Here's the story of how Diesel's career began.
Vin Diesel has had an interesting acting career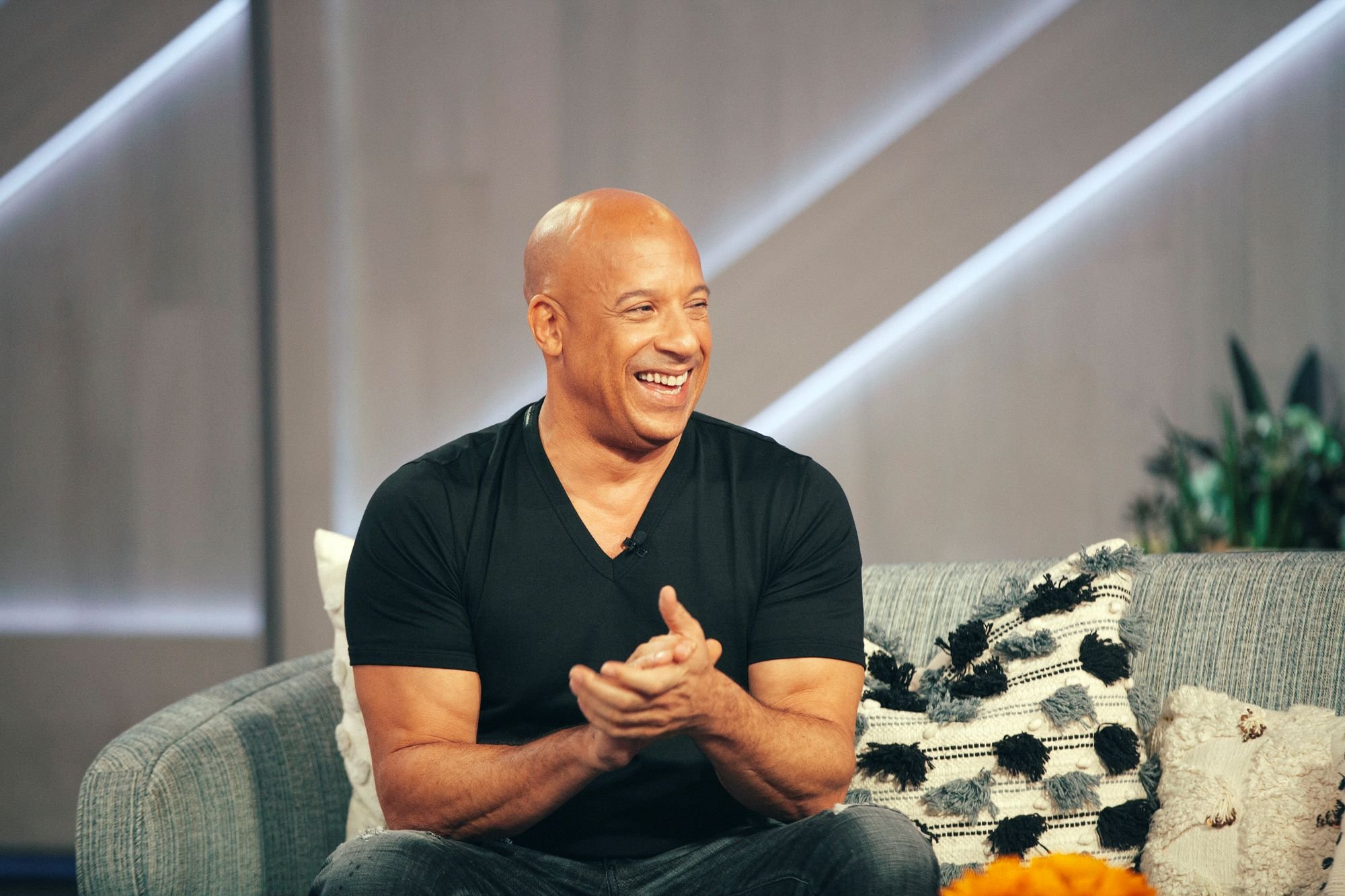 It's been a long journey for Diesel during his breakthrough acting career. He's starred in many different types of movies. Of course, everyone knows him now for The Fast and the Furious franchise. However, that isn't all he's done. Diesel is also an accomplished producer who starred as the character of Riddick in the films Pitch Black, The Chronicles of Riddick, and Riddick.
Whereas his current franchise seems safe by comparison, where each seems to make more money than the last, Riddick represented Diesel's propensity for risk-taking. He loved the character through and through, and he believed in it. Because of this strong love and belief, he took many risks to continue playing Riddick onscreen.
To ensure 2013's Riddick was made, Diesel took on some significant financial risks to make it happen. According to the Hollywood Reporter, that included his putting up his own home as collateral, with Diesel saying:
"I had to leverage my house. If we didn't finish the film, I would be homeless."
No one can say Diesel doesn't have an adventurous, risk-taking spirit. That spirit was born well before he became a major Hollywood star. The first evidence came at the age of seven when he did something totally unrelated to acting.
Vin Diesel got his start in acting by breaking into a theater
Diesel's characters are known for performing death-defying stunts. Often, he plays the hero. However, Diesel's Dom Toretto was a lawbreaker in the early stages of The Fast and the Furious franchise. He may have had a heart of gold and always cared for his family, but he was nonetheless a criminal. In his earlier years, Diesel embraced this attitude in one incident that led to his acting career.
According to BuzzFeed, Diesel and some friends broke into a theater when he was only seven years old. Unfortunately, he didn't have the same evasiveness as some of his later characters would have, as the director of the play being shown at the theater at the time caught Diesel and his friends.
Remarkably, Diesel and his friends didn't get into hot water because of this. In fact, the director decided to cast the kids in the play. She awarded each child $20 and a copy of Dinosaur Door, the play's script. That's the spark that lit the fire under Diesel's career.
An acting career since the theater
It's crazy to think that one small bit of rulebreaking led Diesel to superstardom. While it hasn't been a linear, easy path to success for the talented star, he's definitely well-established as a box office draw now.
Diesel's The Fast and the Furious films may be coming to an end, but they've represented one of Hollywood's most consistently successful franchises during their time onscreen. So far, the main series spans nine films, most of which star Diesel in some capacity. No one will ever mistake them for Shakespeare, but they deliver solid entertainment value with a fun ensemble cast, and Diesel is the leader of it.
Would Diesel have become that leader had he never decided to break into that theater years ago? We may never know the answer to that question, but many fans must be glad he did.
RELATED: How the 'Fast and Furious' Movies Snuck in Its Own Prequel Trilogy