Vin Diesel Responds to 'Fast and Furious' and 'Jurassic Park' Crossover Rumors
Fast and Furious 9 hit theaters after an extended wait, finally opening the floodgates to its promises of wild action scenes. More films are on the way, and now that resurrecting the dead and the whole outer space thing have been made real, what's left? Atlantis? Time travel? Perhaps a jaunt at a silent meditation retreat? No, but some say dinosaurs — via the Jurassic Park franchise — could be a possibility. And Vin Diesel finally weighed in on the notion.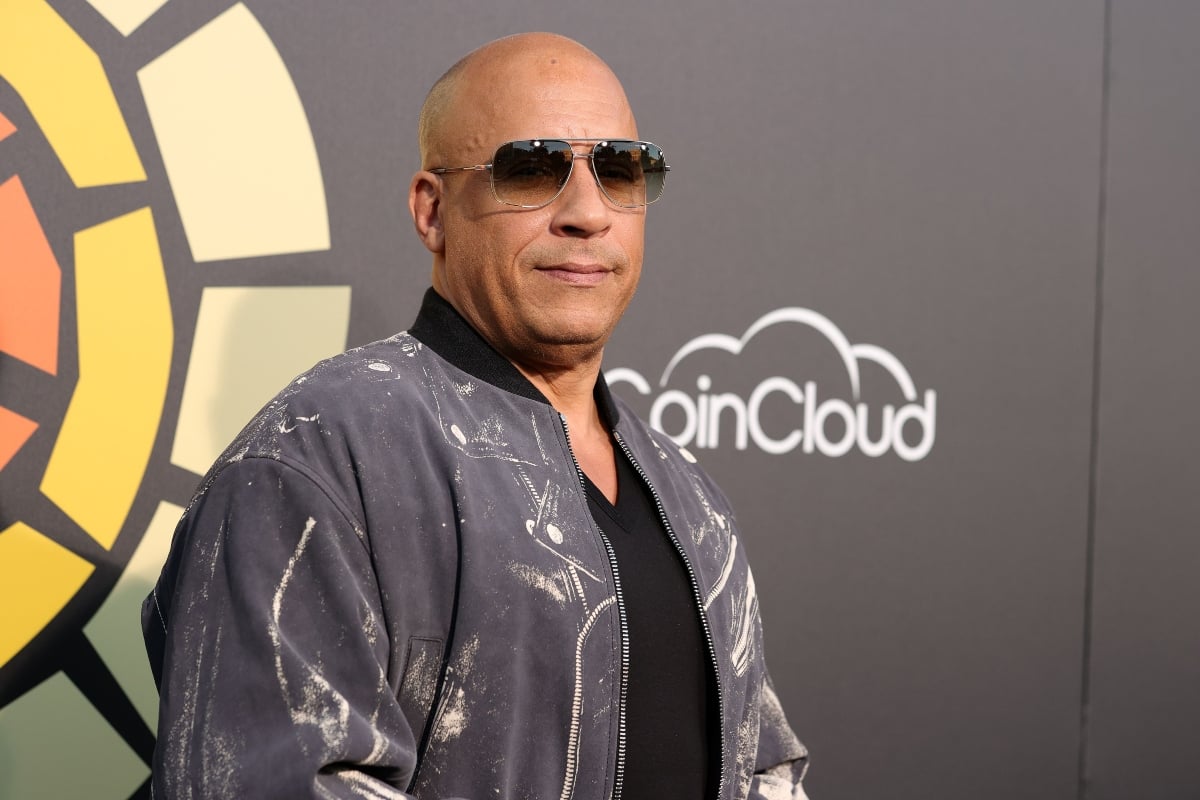 How did the 'Fast and Furious' x 'Jurassic Park' crossover rumor start?
Film rumors make the world go 'round, and summer 2021 is rolling with one about a potential Fast and Furious meets Jurassic Park crossover. F&F star Michelle Rodriguez first latched on to the idea in April when the cast attended a press conference. According to CinemaBlend, she said she'd love to see Dom and crew battle it out with some dinosaurs.
A reporter broached the subject and noted that Universal Studios owns the rights to both franchises, so that would eliminate some of the red tape. And then Chris Pratt caught wind of it. He's down for the epically bizarre undertaking and expressed that he wants to see Vin Diesel on a pterodactyl.
Further, he doesn't think a T-Rex stands a chance against "Family" when Blue and the raptor squad can take the wheel.
Vin Diesel speaks on Chris Pratt's 'Fast and Furious' x 'Jurassic Park' idea
At this juncture, a Fast and Furious and Jurassic Park mash-up project may sound like a pipe dream. During an interview with Capital FM, Diesel answered a question about who would do better in a crossover environment: Dom or Pratt's Owen Grady. He laughed and said Pratt started the rumors about Tyrannosauruses and Dom, and now everyone is interested in making it a reality. Why not? The pair have already worked on Guardians of the Galaxy together.
While Diesel avoided declaring a winner in a crossover, he said, "I was approached by some video game developers—this video game called Ark Survival Evolved — to create the cinematic universe for it."
He added that something is on the way. "The irony is, yes, in the future you will see Vin and dinosaurs. That's close enough, I guess," said Diesel.
Fans can watch Vin Diesel fight dinosaurs elsewhere
In December 2020, Studio Wildcard announced Ark 2, a video game set in prehistoric times with Vin Diesel as a character named Santiago. He's trying to lead his human tribe to safety, but there are roaming, raging dinosaurs as well as some otherworldly, human-like beasts that are out for blood.
For those wondering how "Dom" would handle life during the Jurassic period, it offers a glimpse. It gets real bloody.
Diesel is also set to voice a character in the animated TV show adaptation of the game, but that's set for a 2022 release. Fast and Furious 10 is due to start filming in January 2022, but fans shouldn't count on seeing any velociraptors just yet. But, based on all the places the Fast franchise has been, they shouldn't count them out either. Catch F9: The Fast Saga in theaters now.