Vin Diesel Says His Role With Paul Walker in 'Fast Five' Was 'Reversed' in Real Life
Vin Diesel and Paul Walker became good friends through working together. The Fast & Furious franchise has continued, but Diesel is making sure to keep Walker's memory alive. He recently talked about how the stories of their characters in Fast Five were reversed in real life.
Vin Diesel says his role with Paul Walker in 'Fast Five' was 'reversed' in real life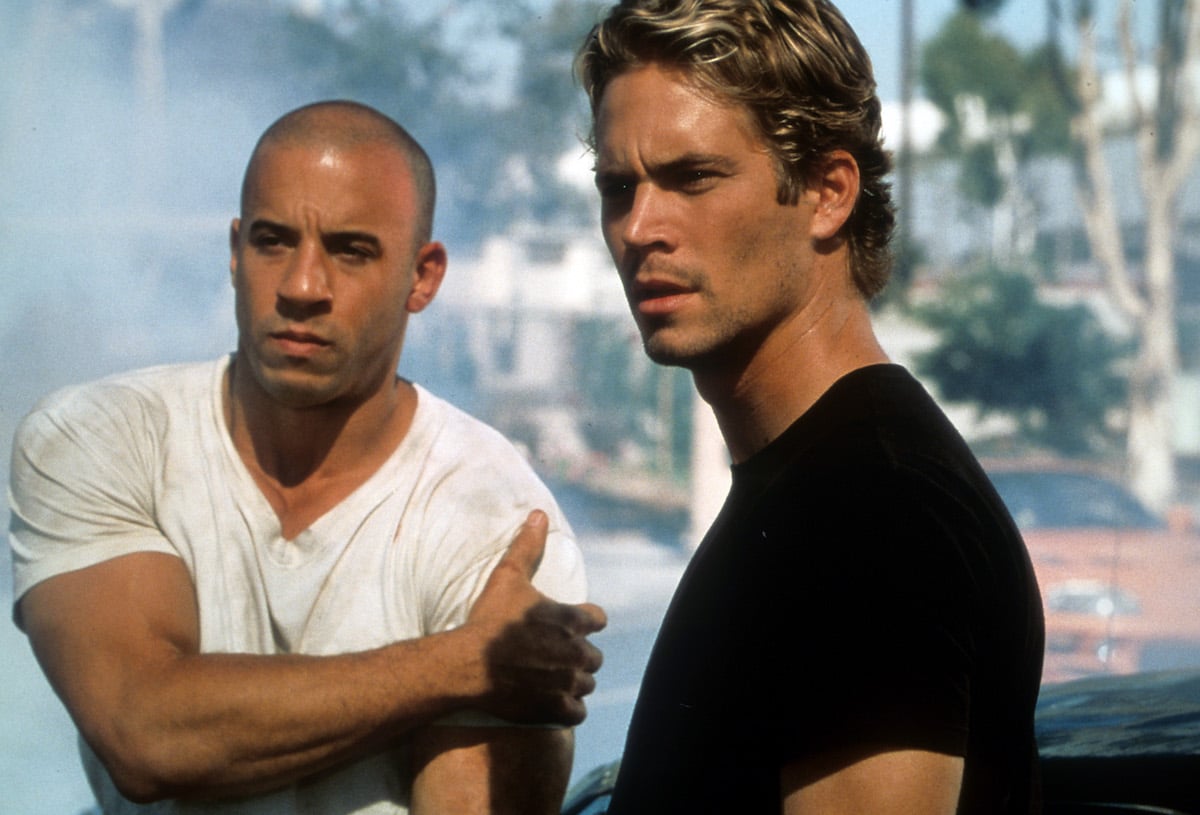 Fast Five shows Mia (Jordana Brewster) and Brian (Walker) breaking Dom (Diesel) out from a prison bus. They then steal a car with a microchip full of information on Reyes' (Joaquim de Almeida) criminal empire. DSS Luke Hobbs (Dwayne Johnson) is in charge of bringing in Dom and the group. Mia eventually announces she is pregnant with Brian's child. Dom acts protective over the couple from there, which is fitting for an older brother.
Diesel recently talked about his real friendship with Walker with Access. The actor said he learned a lot from his co-star. "They may have looked up to me on set from the very beginning, but I hadn't been a father, and Pablo had," he said. 
"So I leaned on him when I transitioned [to fatherhood]," Diesel continued. "He was my rock. He was the one that said- the irony is what the roles that we had and the scenes that we had that discussed fatherhood in Fast Five and throughout the franchise in real life were reversed."
The actor added that connection led to him naming his youngest child Pauline. The actor now has three children. The other two are named Hania and Vincent.
Vin Diesel keeps in touch with Paul Walker's daughter
The actor has made sure to keep in touch with Walker's family after he died in 2013. Walker has a daughter named Meadow, and Diesel is her godfather.
"She's the first person on Father's Day to wish me Happy Father's Day," Diesel revealed to Extra. "To see her with my children is one of the most beautiful things. There are moments when I see her playing with [his 6-year-old daughter] Pauline, and it hits me so deep 'cause I can only imagine what my brother sees when he sees that."
He added that he's very "protective" of her. Meadow Walker works as a model and is the founder and president of the Paul Walker Foundation.
Brian is still being included in the Fast & Furious franchise. That's because Brian is still alive in the world of the movies, but is living away with his family.
The beginning of the F9 trailer shows Dom looking at a video of Brian with his son. Mia is later shown returning to face off with their dangerous brother, Jakob (John Cena). Walker's daughter has recently been posting about the new movie and her father on her Instagram. A post shows her father and Diesel sitting together wearing sunglasses. Underneath it, there is a message that reads "where the brotherhood began." She captioned it with, "20 years later…"