Vin Diesel Once Shared Doing 'Riddick' Could've Left Him Homeless
Vin Diesel isn't only the face of the Fast and Furious franchise. He's also led another series of movies to moderate success with the Riddick films. But at one point, he took a huge gamble on the sci-fi film, literally betting his house on the film's success.
Vin Diesel almost wasn't cast in 'Pitch Black'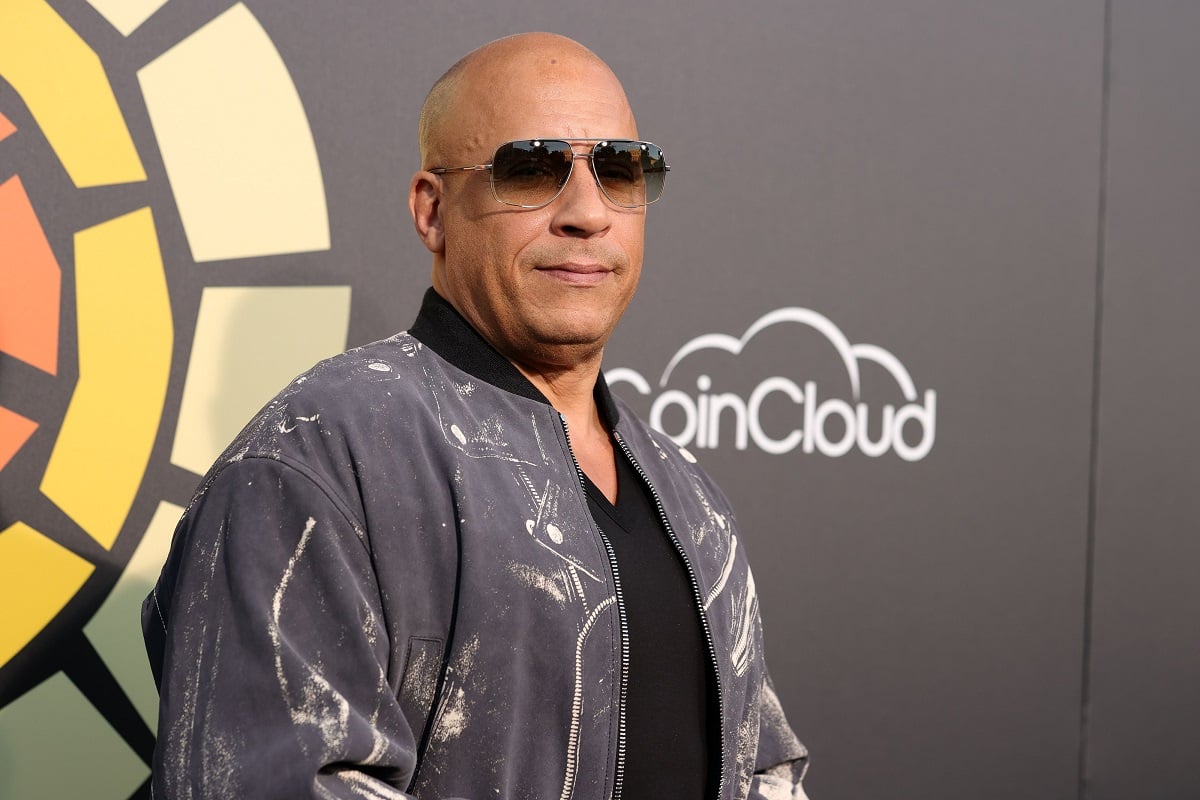 It may be difficult to imagine anyone other than Vin Diesel as the titular hero. But that reality was close to happening when the franchise's first film, Pitch Black, was being conceived. Pitch Black predated Diesel's megastar status as an action hero and his Fast and Furious fame. So although he was a fairly known actor at the time, the studio behind Pitch Black wanted a bigger name.
Pitch Black director David Twohy was eventually told a major movie star was interested in doing the movie. This worked for the studio since, at the time, it was thought that Pitch Black needed a megastar attached to it to be made. But Twohy was against hiring the actor in question.
"We gave the script to big action star of the day. He likes it, he wants to do it," Twohy once said in the documentary The Making of Pitch Black (via Arrow Video). "Unfortunately, this big action star of the day was known to be a major dick as well. And so I said, in a very pivotal moment I said, 'No, I'm not gonna do it. I'm just not gonna cast that guy in the movie.'"
Twohy received push-back from the studio about his decision. But Twohy stood by his beliefs even at the risk of losing Pitch Black.
"'Are you telling us you would rather not make the movie, than make it with this guy. Because that's the choice you have right now,'" Twohy remembered the studio telling him. "I thought about it for just a second and I said, 'Yes, that's what I'm telling you. I would rather not make the movie than make it with that guy who's gonna bring chaos to my set.'"
Vin Diesel might've been homeless if 'Riddick' wasn't a success
It didn't take long for the studio to come around to Twohy's way of thinking. 24 hours later, the studio would contact Twohy again.
"The next day, they said, 'Ok, look, forget that idea. Just tell us who the best available actor is at that point. And we had read this guy named Vin Diesel," Twohy said.
Diesel would eventually be cast in the movie, and Pitch Black would lead to a successful trilogy of films. 2004's Chronicles of Riddick and 2013's Riddick both picked up where Pitch Black left off. But Riddick, in particular, might have been more difficult for Diesel and Twohy to make than the first film. Riddick lost the support of its studio, which led to Diesel and Twohy having to use their own resources for the movie.
"I had to leverage my house," Diesel once told The Hollywood Reporter. "If we didn't finish the film, I would be homeless."
Fortunately, Diesel and Twohy worked together on the matter, and their dedication led to realizing a satisfying sci-fi feature. Which only added to how special the movie was for the Marvel star.
"It's a strange and unique sense of gratification, and it's not like any film I've done in the last 10 years," Diesel said.
How fatherhood changed Vin Diesel's 'Riddick'
Originally, Diesel had plans to release Riddick much sooner than 2013. But his responsibilities as a father ended up changing plans. Especially since the birth of his new child made Diesel reluctant to return to that world so soon.
"We were initially going to try and make Riddick before I did Fast Five, and then I learned that we were expecting a child," Diesel said in a 2013 interview with The Grio . "I didn't think it would be fair to the child. I didn't think it would be fair to the fans to go to that dark place while welcoming a life into the world."
Currently, Diesel is the father of three children, who he shares with his wife Paloma Jiménez.