Vince Gilligan Thought Everyone Knew What 'Breaking Bad' Meant, But Turns Out He Was Wrong
By this point fans are so familiar with Breaking Bad it's hard to remember a time before it existed. However, series creator Vince Gilligan took a big risk bringing his idea to the screen, and even admitted he wouldn't have done it if he knew about that other show featuring a suburban drug dealer (Weeds).
Gilligan's writing experience on X-Files coupled with his love of science and encyclopedic knowledge of Hollywood movies all contributed to Breaking Bad. The show includes so many references to classic films and television shows. But choosing the name of the series came from Gilligan's upbringing.
The Emmy award-winning director thought everyone was familiar with the phrase "breaking bad" until he realized they weren't.
Vince Gilligan created 'Breaking Bad' during a midlife crisis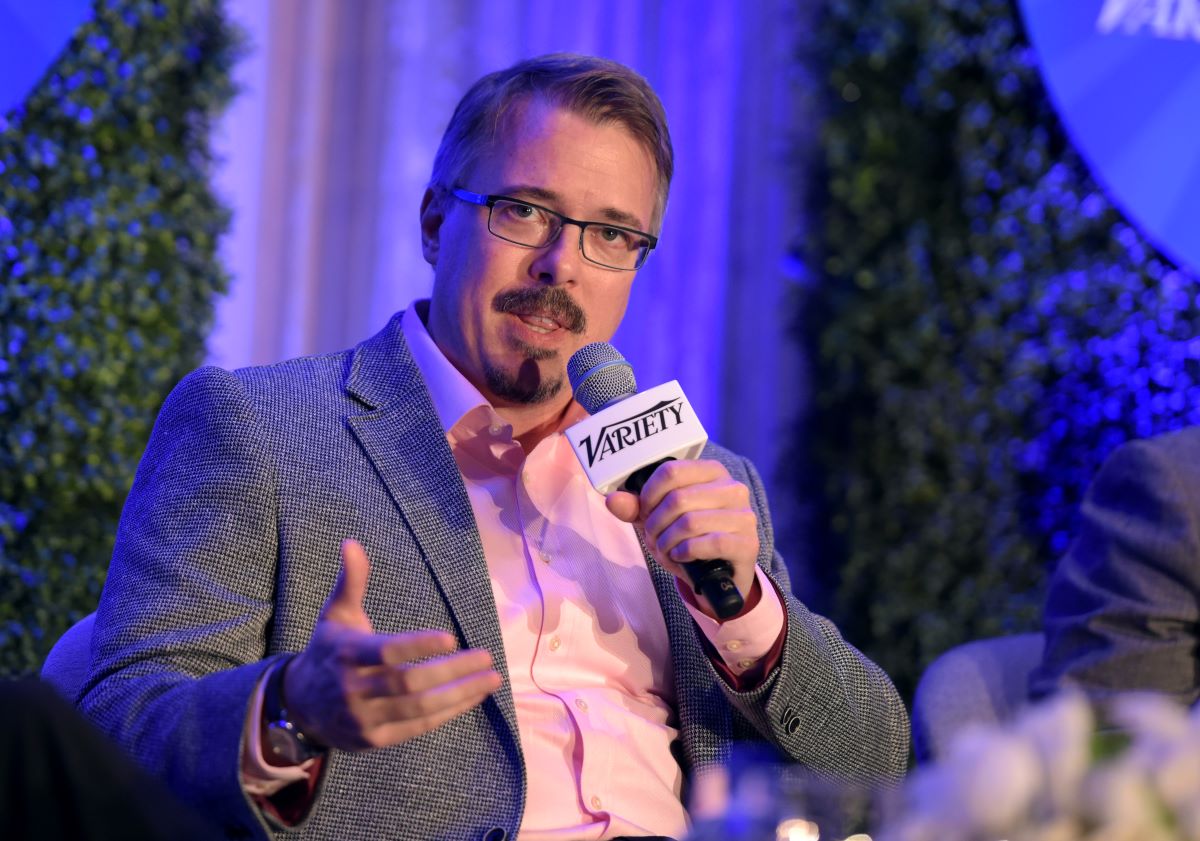 The concept of Breaking Bad was born thanks to a lackluster life situation for Gilligan. He was close to 40 and hadn't yet achieved the success in life he craved. So, Gilligan created a character who was also stuck at a crossroads.
"[A friend and I] were just joking around on the phone about what we should do next: Should we be greeters at Wal-Mart? Should we put a meth lab in the back of an R.V. and cook meth and drive around the southwest? And that image…I don't know, it just stuck with me," the showrunner told Vanity Fair.
He continued: "I guess that's why I felt like a kindred spirit with Walter White, because he's a man who's having the world's worst mid-life crisis, at least in my mind."
He came from a town where 'breaking bad' was common
Gilligan discussed the origins of the name and his surprise at finding out how many people weren't familiar with the phrase which inspired the show's title. In an interview with the American Film Institute, he revealed how he found out that most people didn't understand it.
"I come from Virginia and it's very much a Southern regionalism, but I thought everybody knew," Gilligan told AFI. "It means to raise hell. So like, 'I was out the other night at the bar and I really just tied one on, and I really broke bad. I just really, oh man, I wound up in the back of a squad car.'"
He continued: "So I named it Breaking Bad. And when the first script went out, either people were too polite to question it or something. I remember the head of Sony said, 'Can't you think of a better title?' and said, 'Well I kind of like this one.' And he said, 'I don't know what the hell it means.' But I didn't realize it was as regional an expression as it is."
'Breaking Bad' is a cultural phenomenon
Even if fans didn't immediately know what "breaking bad" meant, they quickly figured it out after watching Walter White go down his dark path of deceit. The symbolism on the show, plus all the subtle references and Easter eggs throughout, make it so memorable.
The obscurity of the name Breaking Bad only helps add to that intrigue. It's a fitting title for an exceptional series.