Vince Vaughn Will Celebrate 50th Birthday This Year With Release of 'Arkansas'
When one mentions the name Vince Vaughn, most people still consider him a movie comedian after starring in countless comedy classics since the mid-1990s. While Vaughn has spent most of his career acting in comedies, he's decidedly gone into focusing on heavy dramas over the last five years.
Now about to turn 50 this spring, Vaughn is still in his prime as an actor. He's going to celebrate with the release of a very sobering film about drug runners called Arkansas. He'll be starring alongside Liam Hemsworth in this movie adaptation, written and directed by Clark Duke.
Turning 50 is always a good time for a career retrospective. Vaughn certainly commands a look at his filmography at this point. Let's take a minute to see how he's evolved from comedy to potential award-worthy dramatic actor.
Going from 'Swingers' to numerous classic comedies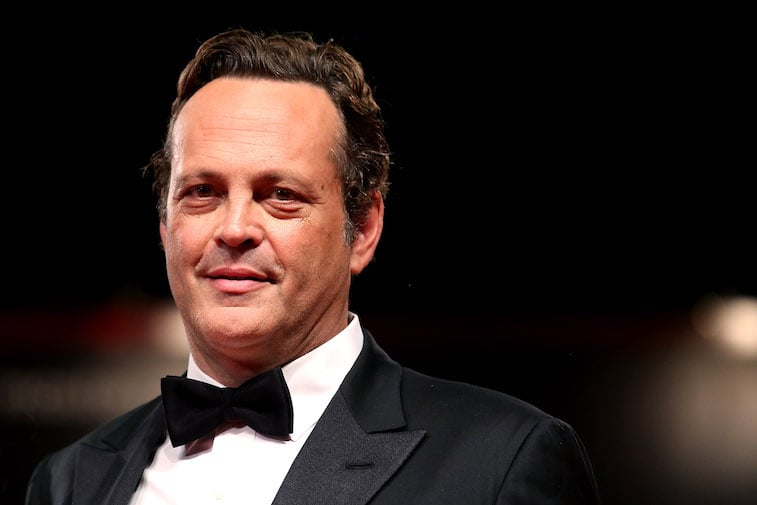 Even though Vaughn started acting with small roles in the early '90s, his career didn't start in earnest until 1996's Swingers. Thanks to a friendship with Jon Favreau, one can say the latter did another favor to Hollywood in finding the best talent for movies.
Vaughn's Trent Walker character from the film became iconic and propelled the actor to the forefront virtually overnight.
Thanks to the exposure from the film, Steven Spielberg liked Vaughn and cast him in The Lost World: Jurassic Park the following year. Since that time, Vaughn varied his career going from indie comedies to further hilarious movies in the mainstream.
One of those highlights was playing Wes Mantooth in 2004's Anchorman: The Legend of Ron Burgundy. However, most will cite 2005's Wedding Crashers as the peak of his comedy career alongside Owen Wilson.
Somehow, he was even able to make two classic Christmas comedies many people still reference to this day: Fred Claus and Four Christmases.
The year 2015 was a turning point in his acting career
By 2015, Vaughn had dozens of well-regarded comedies as part of his filmography. There were a few rare times when he tried dramas (e.g. Psycho already in 1998), though he mostly stuck with his better known cinematic persona.
Moving to TV was his next move in 2015 by co-starring in True Detective. Performing in the second season of this anthology series was a major risk because the first season had set such a high precedent with Matthew McConaughey and Woody Harrelson as the leads. Yet, Vaughn did well, outside of mixed reviews overall for the new season.
It more or less kicked off a new direction in his acting, something he seemed to finish off with the comedy film Unfinished Business. Ever since then, all his films have been grim dramas, with upcoming Arkansas a good sense of where Vaughn wants to go.
Nobody should blame him for switching acting directions since so many comedians have eventually transitioned to dramas. However, no one should think he'll be gone from comedies forever.
Will Vaughn be an Oscar nominee in his 50s?
Turning 50 on March 28, Vaughn's film Arkansas will be out at some point before summer. With Hemsworth and Vaughn both playing "low level drug runners in the Dixie Mafia", it places latter actor into different territory from the usual. Ditto for Hemsworth.
This isn't the only project Vaughn has on the agenda for his 50th year. Several other film dramas are in the works, including one comedy. Plus, he's been fairly busy going into producing movies and TV.
Would Arkansas be an Oscar hope for Vaughn? Most actors in their 50s who haven't already won an Oscar usually don't. Then again, there's been a few examples of actors who won Best Actor at much older ages.
As an always compelling presence on screen, Vaughn has won a number of People's Choice Awards before, which might mean more in the long run than anything from the Academy Awards.