Vincent D'Onofrio Will Always Be Remembered for Playing 1 of the Best Marvel Villains of All Time
Vincent D'Onofrio has appeared in many major motion pictures, debuting in Full Metal Jacket in 1987. He is best known for his 10-year run on the television crime drama series Law and Order, where he played Detective Robert Goren. Most recently, he took on the most challenging role of his career as the villain in the Netflix hit series Daredevil. 
His legendary portrayal of Wilson Fisk earned him critical acclaim and left fans wondering if they would ever see more of their favorite MCU villain after the show was unexpectedly canceled.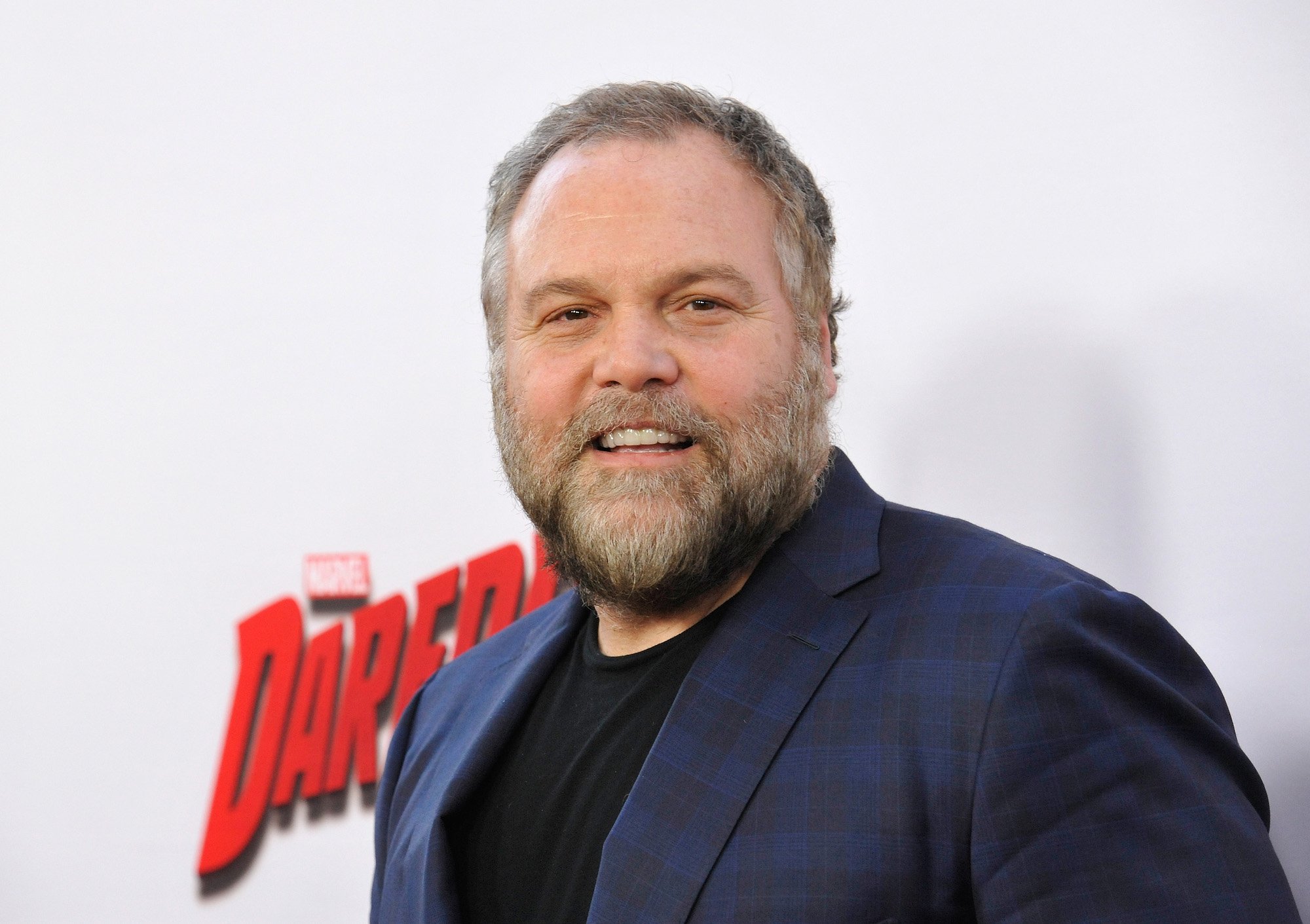 The best Marvel villain
D'Onofrio brought the character of Fisk, otherwise known as The Kingpin, to life. He portrayed a complex character that left a favorable impression on MCU fans. ScreenRant referred to his role as "one of the best live-action comic book villain performances of all time." But, they also said that if his character ever returned to the MCU, the Daredevil series would be ruined.
Considered to have "one of the best arcs of all time," the villain was an integral part of the storyline development for Matt Murdock, The Man Without Fear.
Will Kingpin return to the MCU?
Marvel Studios has been very discreet about their intentions for characters such as Jessica Jones and Daredevil. It is unclear if they will continue to be part of the MCU. D'Onofrio remains optimistic about returning to his role as the villainous Kingpin. 
He took to Twitter in response to an article from Screen Rant that questioned his return. The magazine stated, "Fans Want Vincent D'Onofrio's Kingpin to Return, But If He Does, It'll Ruin a Perfect Daredevil Character Arc." 
The Daredevil alum replied, "Never underestimate any villain driven by their interior life. Screen Rant, you know that deep in your heart, anything can happen."
The Kingpin continued, "Who knows if Fisk will come back? I definitely don't know a thing?" The last question mark on his response got viewers excited. MovieWeb stated, "He could well have been sitting at his computer screen with a knowing grin on his face while he typed out that second question."
The legendary actor was "as stunned as the audience following the sudden cancellation of Netflix's Daredevil last year." The season ended with Daredevil, aka Murdock, finally overcoming Kingpin. The last scene of the series revealed that supervillain Bullseye was still alive and ready for action.
With Fisk behind bars for good, it became apparent that Murdock's struggle with being a vigilante versus being a ruthless killer had come to an end. Screen Rant proposes that if Kingpin ever returns, it would invalidate the third season of Daredevil and the entire character arc developed for Murdock.
What fans have to say
Reddit users have been discussing the possibility that Marvel Studios may already have something planned but are not yet ready to announce it publicly. Fans unanimously agree that no one can play the role of Kingpin better than D'Onofrio. They also agree that the Season 3 ending to Daredevil was perfect, and they don't want to see that ruined. They liked that Murdock finally beat Fisk, and fans don't want that character arc to be deemed meaningless.
Someone else wants the role of The Kingpin
WWE professional wrestler The Big Show Paul 'The Big Show' Wright has made it known that he would like to take a crack at the role of Fisk. He recently stated, "I'm going to definitely go after Kingpin pretty hard. I think Kingpin's a shoo-in for me."
If there is a remake of Daredevil, and D'Onofrio isn't tapped for the role, the wrestler certainly has the stature needed to pull off the role of Kingpin. In the comics, the villain is 6-foot-7 and close to 500 pounds of muscle, which wouldn't be a far cry for The Big Show. But, MovieWeb poses the question, "Could he really craft the same complex character as D'Onofrio did?"