Vincent Pastore: How Much Is the 'Sopranos' Star Who Played 'Big Pussy' Worth?
There are some things about the classic HBO series The Sopranos that make you scratch your head. Take, for example, the name of a prominent figure in Tony Soprano's gang: Salvatore "Big Pussy" Bonpensiero. It just doesn't sound possible that a mafioso could have such a name.
The thing is, a real New Jersey crime family that inspired parts of The Sopranos did count a mobster named Big Pussy among its ranks. You see, he got the name because he was an expert cat-burglar. (As in the HBO show, there was also a "Little Pussy.")
Since Vincent Pastore landed the role of Big Pussy, he'll definitely be the first image that pops into the minds of people when they hear the name. Here's a look back at Pastore's career — one that includes 172 acting credits — and the 72-year-old actor's net worth in 2019.
From 'Goodfellas' to the new Wu-Tang project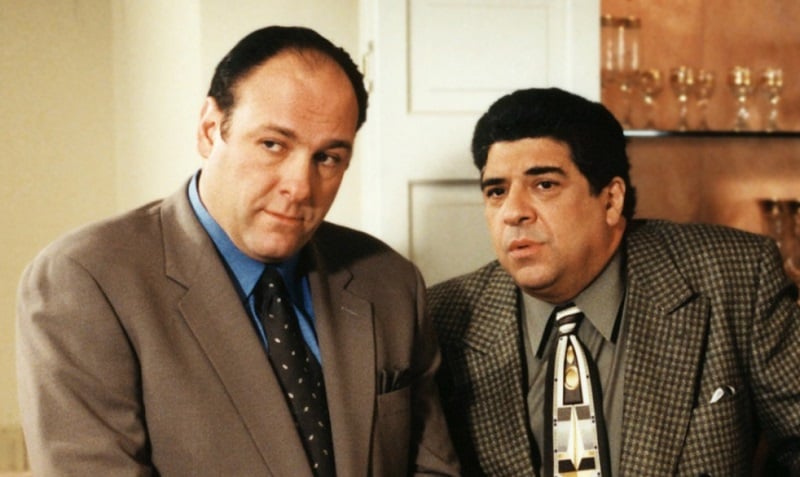 All things considered, Pastore's time on The Sopranos (1999-2001) was a mere blip on the radar of his career. The Bronx-born actor began working steadily in the late 1980s and had a small role in Martin Scorsese's Goodfellas (1990).
As the '90s wore on, Pastore became a regular in mob productions and New York stories (often, one and the same). Films like Brian DePalma's Carlito's Way and Mickey Blue Eyes (the gangster comedy starring Robert De Niro) continued boosting his profile. By the time Sopranos casting called, Pastore felt right at home in mafia stories.
Right from the start of Season One, you see how comfortable he is playing Big Pussy. In Episode Two, he and Tony Sirico (Paulie Walnuts) have a memorable exchange while gathering information at a local cafe.
Playing the straight-man to Sirico's high-strung Paulie was crucial, and Pastore did it well. But he got his share of great lines too. ("Can we go find these Spice Girls already?") Unfortunately, he didn't make it past the second season, but that can happen in mob stories.
Since he exited the show, Pastore has worked on dozens of TV shows and films. Coming up, he's signed on to appear in a Hulu series,
created by RZA, about the formation of the Wu-Tang Clan.
Pastore's net worth estimated at $6-8 million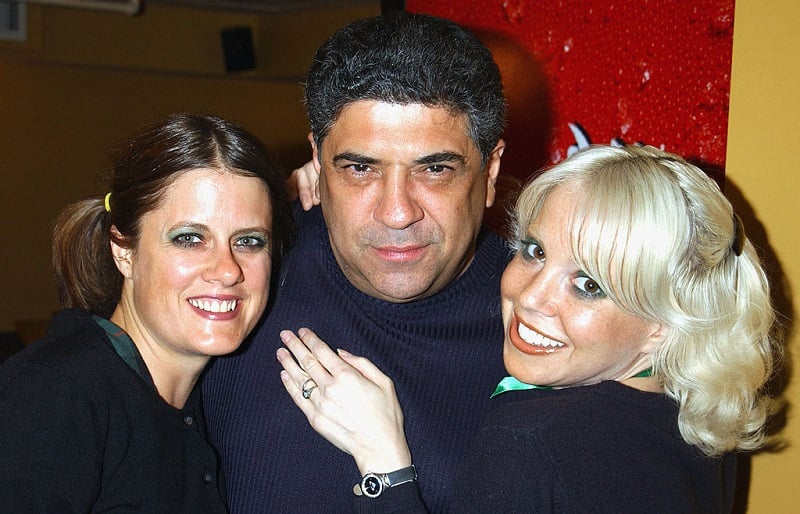 While he didn't put in the time (or have the role) of the likes of James Gandolfini or Lorraine Bracco on The Sopranos, Pastore definitely got a solid paycheck and saw his career grow with the work he did on the HBO series. His net worth also grew substantially during the show's run.
Several years ago, Celebrity Net Worth pegged his fortune at $6 million. Since then, Pastore has worked on multiple projects every year, and his 2019 schedule is no less packed. With that steady stream of roles, his net worth likely exceeds that estimate and could reach as high as $8 million.
Speaking of 2019, there was a hilarious moment when TMZ stopped Pastore on the street in January. Asked who should play Big Pussy as a young man in the upcoming Sopranos prequel, Pastore had a great recommendation.
"I think Roseanne [Barr]," he said. When pushed to name a male actor who might take on the role, he offered a second idea. "Johnny Depp," Pastore said, smiling.
Check out The Cheat Sheet on Facebook!