'Saved by the Bell' Character, A.C. Slater Was Inspired by Vinnie Barbarino From 'Welcome Back, Kotter'
Saved by the Bell had a bit of a weird road to success. Disney axed the original series after one season. Show creator Peter Engel wasn't willing to give up on the idea, though. He retooled it and found it a new home under a new name. The reimagined series was a hit with kids and teens, but the characters felt somehow familiar to older adults, too. That's because they were. Both Zack Morris and A.C. Slater were modeled after other, very popular characters. 
Mark-Paul Gosselaar's Zack Morris was modeled after Ferris Bueller
Zack, portrayed by Mark-Paul Gosselaar, was the group's leader, and while his character was blonde and a bit more preppy than his inspiration, the entire role was inspired by Ferris Bueller. Gosselaar revealed that everything he did as Zack came from Ferris Bueller's Day Off. He made the admission during an interview on The Tonight Show, Starring Jimmy Fallon. 
Zack's ability to stop time and talk to the camera seemed like a unique characteristic of the show, but as Gosselaar pointed out, it was not. Breaking the fourth wall was also borrowed from the famed movie. Ferris Bueller's Day Off was released in 1986, just a few years before Gosselaar became Zack.
Mario Lopez landed a 'Saved by the Bell' role modeled after Vinnie Barbarino
Gosselaar's character wasn't the only one inspired by a previously successful character. Mario Lopez rose to fame on Saved by the Bell. His acting career flourished after, but the Mexican American actor from Chula Vista, California, landed a role that he initially wasn't right for. Engel revealed that he originally envisioned an Italian American actor in the part. Engel modeled Slater after the fast-talking Welcome Back, Kotter character, Vinnie Barbarino.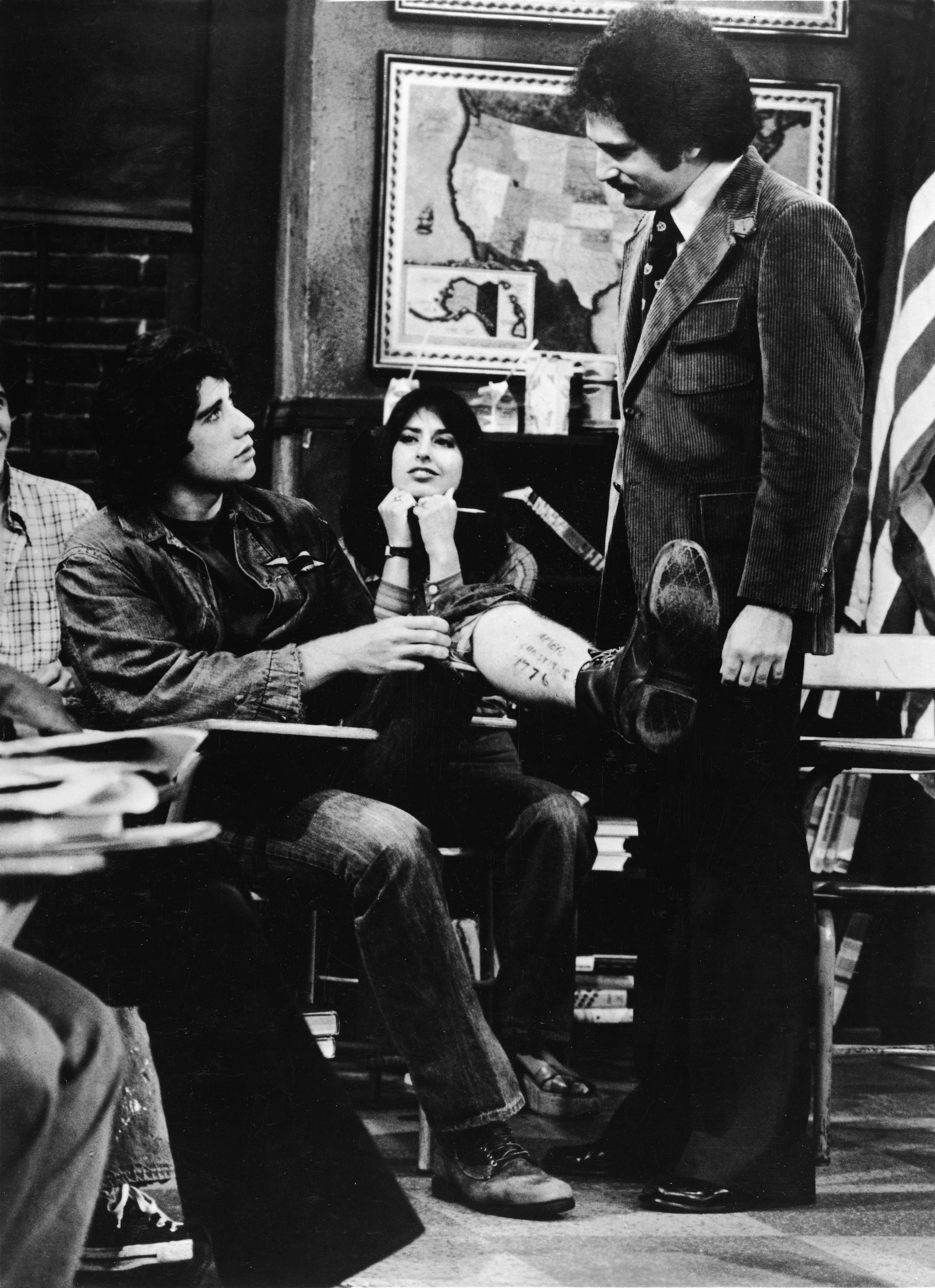 Lopez once recalled that the casting director took his audition without seeing him beforehand and liked him so much that they altered the character to fit him better. While Lopez's character was modeled after Vinnie, he was hoping to achieve a different look. In an interview with People, Lopez said he wanted to look like Mel Gibson in Lethal Weapon. Lopez picked his long hair and the jeans he often wore on the show for that reason. 
How long would it take to binge-watch 'Saved by the Bell'?
Engel's show was inspired by some extremely popular movies and television characters. Still, Saved by the Bell's success was always a bit questionable during its initial run. Gosselaar revealed that the cast worried the network would cancel the show every year. While the show might feel like it was around forever, NBC only filmed four seasons. So, how long would it take to binge-watch Saved by the Bell in its entirety? It's kind of a complicated question.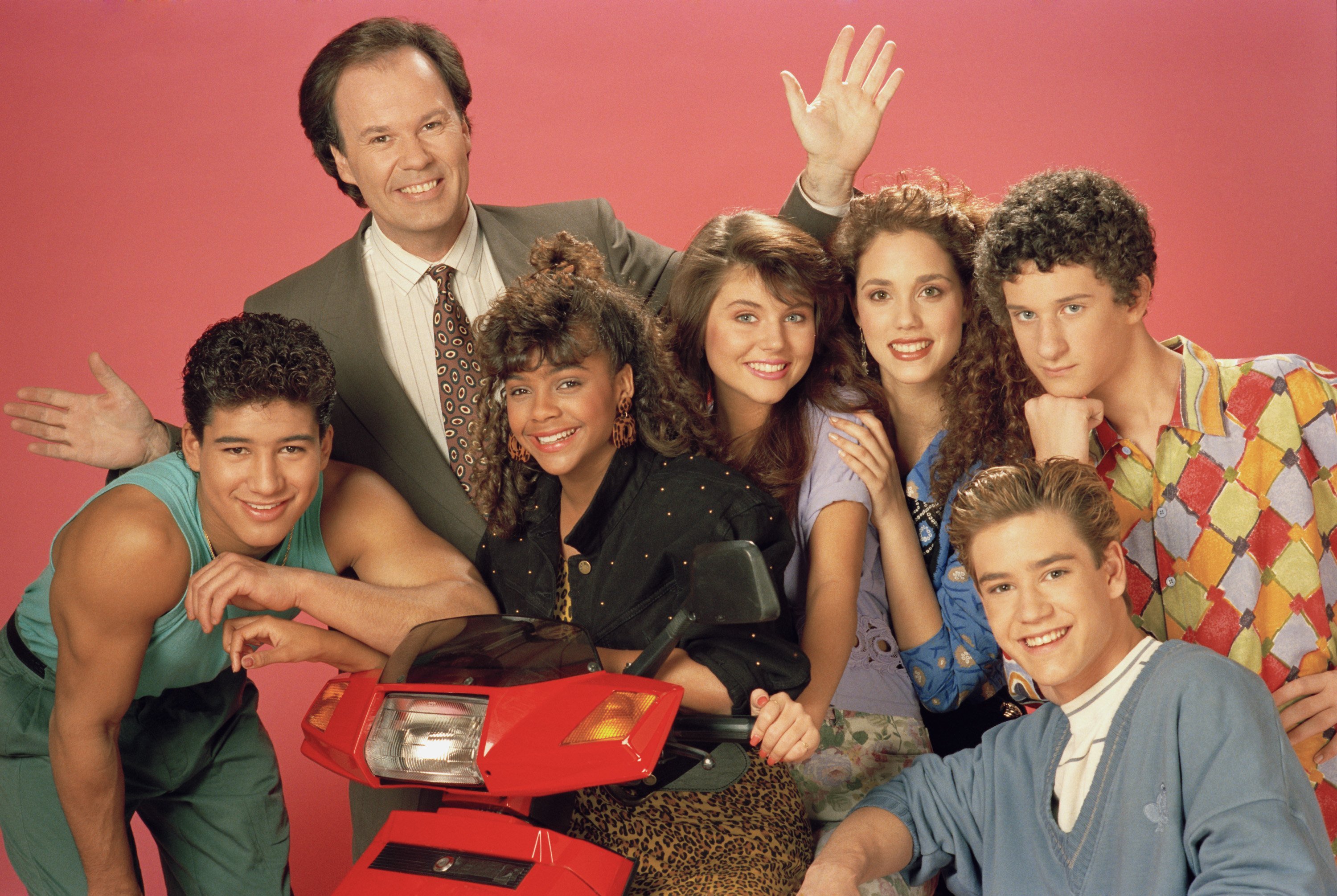 According to Binge Clock, it would take just two days, five hours, and 30 minutes to watch Saved by the Bell from start to finish, but that's only the original series. If you wanted to watch the spinoff, Saved by the Bell: The College Years, too, you would need to devote an additional 11 hours and 30 minutes of your time to the project. While purists don't agree that Saved by the Bell: The New Class counts as part of the original franchise, some fans do. To get through the entirety of that series, you would need to spend almost three more full days with your eyes on the TV.
RELATED: 'Saved by the Bell' Moved From Disney to NBC, and Changed 1 Child Actor's Life